We have the most gorgeous patterned papers in our new Annual Catalogue at Stampin Up!. And … We have a paper sale right now! 15% off so many of our packs. So it seems absolutely right that I make some easy cards with patterned papers for this week's Friday night paper crafting live over on my YouTube Channel. Showing off all their gorgeousness with some simple crafting. Sometimes it just nice to create some clean and simple cards.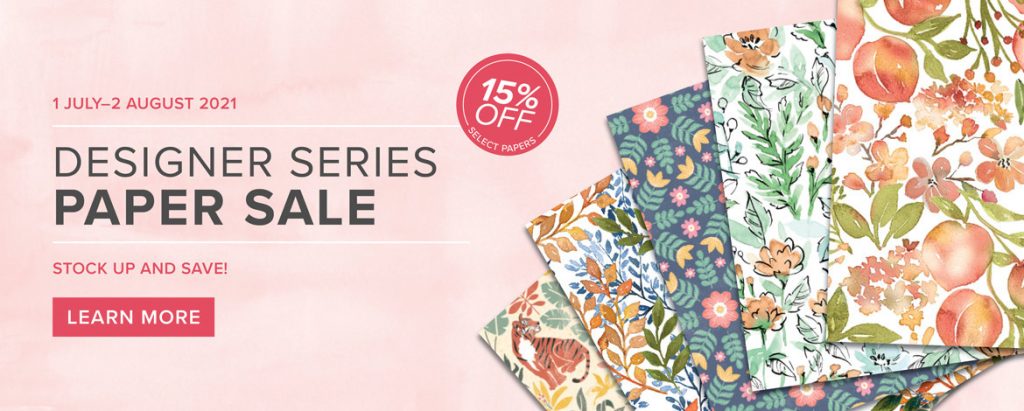 You can catch the replay here. I hope you enjoy it! If you are new to my channel, do give me a thumbs up and subscribe if you did. It really helps that YouTube algorithm in getting content out there. I love to read your comments too! You can find me live on YouTube on Friday evenings at 7 pm BST and every Tuesday morning over on my Facebook page here for Coffee and Cards live.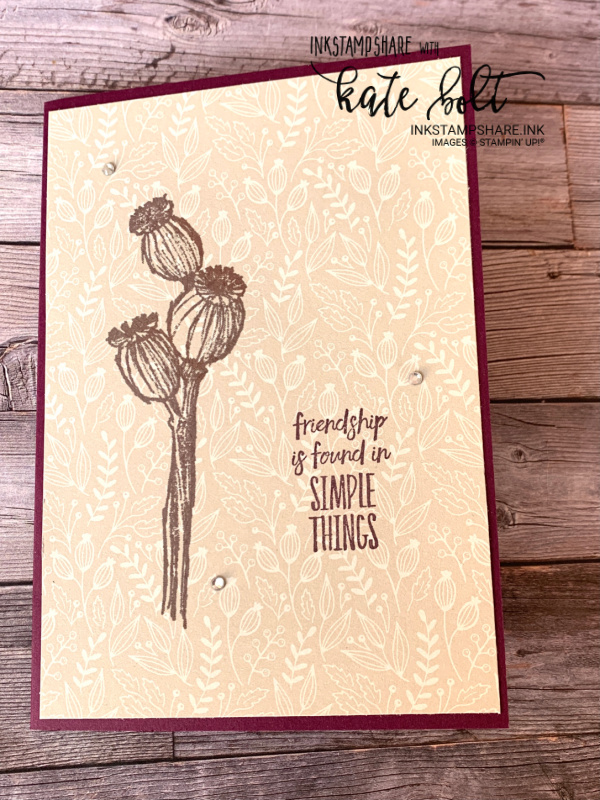 I pulled out all the Designer Series Papers and chose a few to work with. This one would you believe it is from the Tidings Of Christmas Paper Pack! Pair it with the Enjoy The Moment stamp set for some simple stamping to make a quick effective card. Or any stamp set of your choice!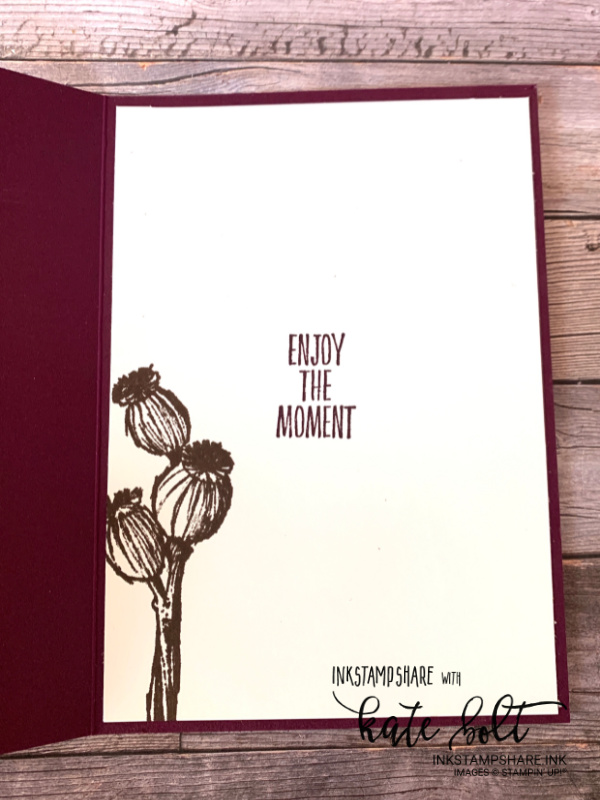 Of course, I stamped that image inside – I love it. Pick out one of the colours in the DSP as your card base. The one is Blackberry Bliss.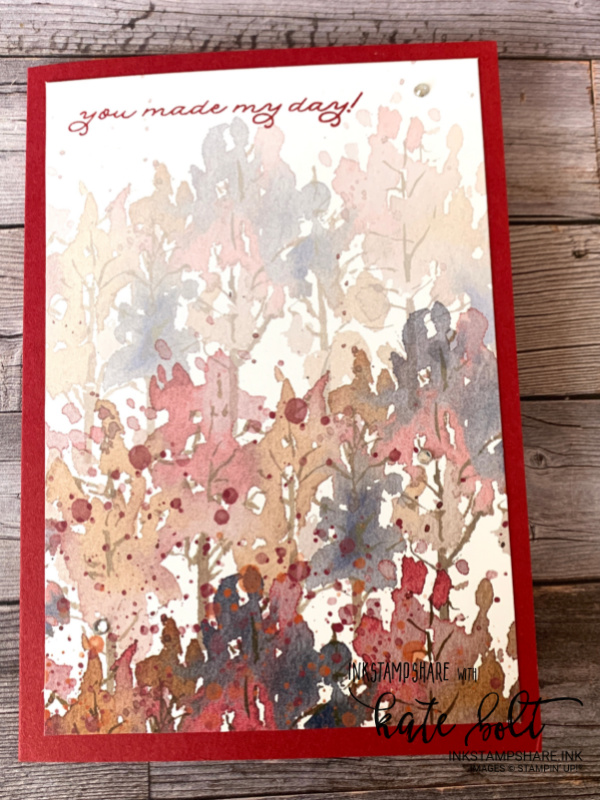 Stampin Up! are so clever in designing their Designer Series Papers. You can get 12 card fronts from a 12 x 12 sheet. Indeed you could in fact get 72 from a pack if you wanted! The design on this gorgeous one from The Beauty Of The Earth leaves room to stamp directly at the top. Stamp it in the same colour as your card base. This one is Cherry Cobbler. Another quick, simple and effective card. The stamp set used for this one is Ornate Thanks.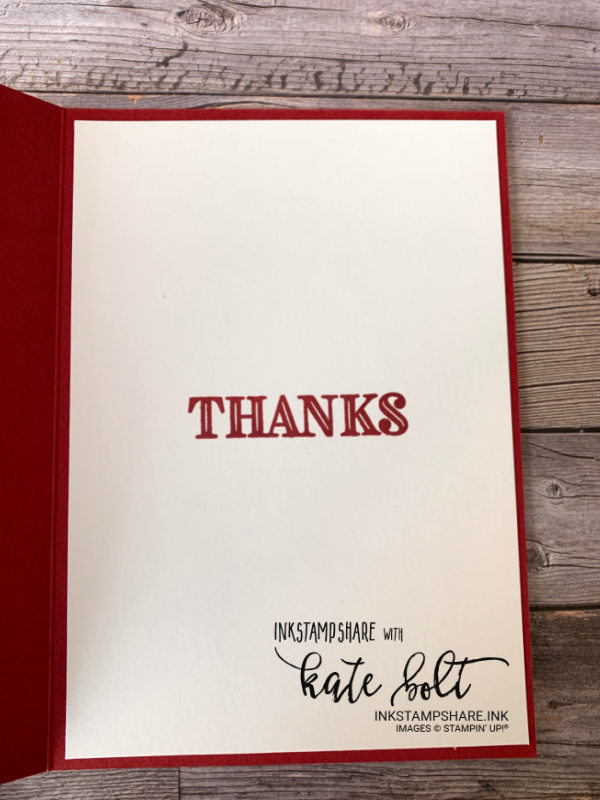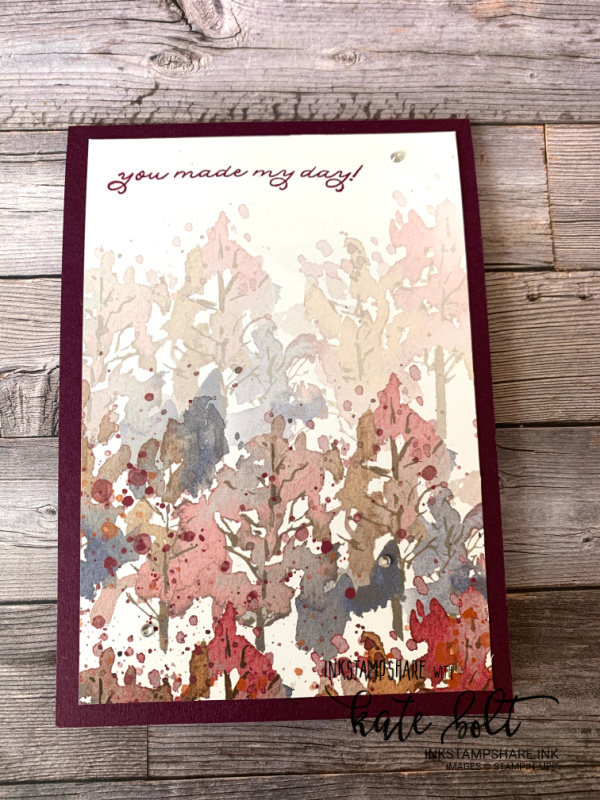 The sample one I made, in Rich Razzleberry.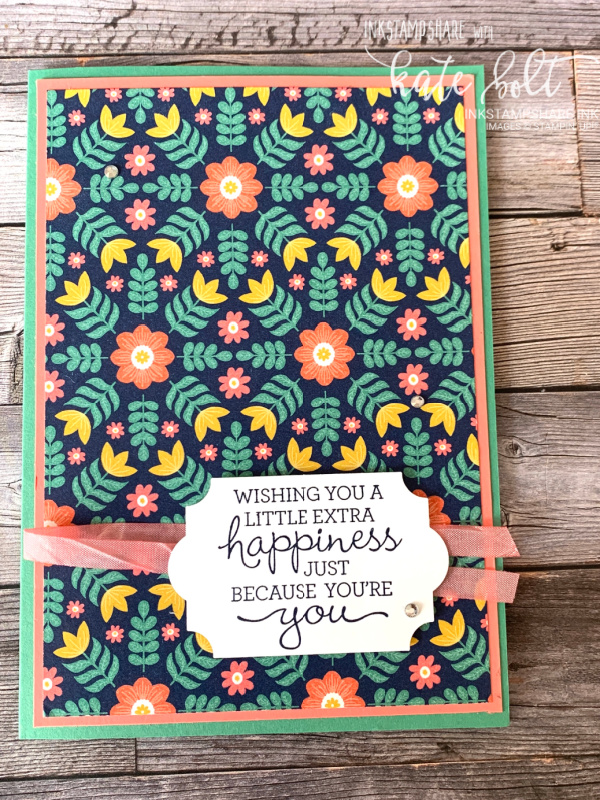 Sweet Symmetry Designer Series Paper
Picking out the colours in the papers and using the same colours in the card for the base and layers means you can't go wrong. The Sweet Symmetry DSP is full of fun, bright, colours and patterns. I picked out Just Jade and Flirty Flamingo and then asked those watching the live which paper to use. They would have all matched really well! So it pays to add in some matching card if you are taking advantage of the paper sale.
Pull a sentiment from whichever stamp set you love, or to fit the occasion you need. this is a favourite of mine from the Pansy Patch stamp set. Use a punch – this is the Everyday Label punch. Add a little ribbon and some gems to complete it. Here's a little tip for you. The crinkle seam binding ribbon on white can have colour added to it to match any of your projects! See how it's done in the video.