Making Pansies With Pansy Patch! I can't seem to put the Pansy Patch bundle down. It's so nice to use, I love it. You can build Pansies from Coloured card, cut pansies from the Designer series paper, stamp them with two step stamping using the stamp set and cut the stamped pansies using the dies. This technique however has been my favourite so far! I absolutely love the effect it creates and the softness of it.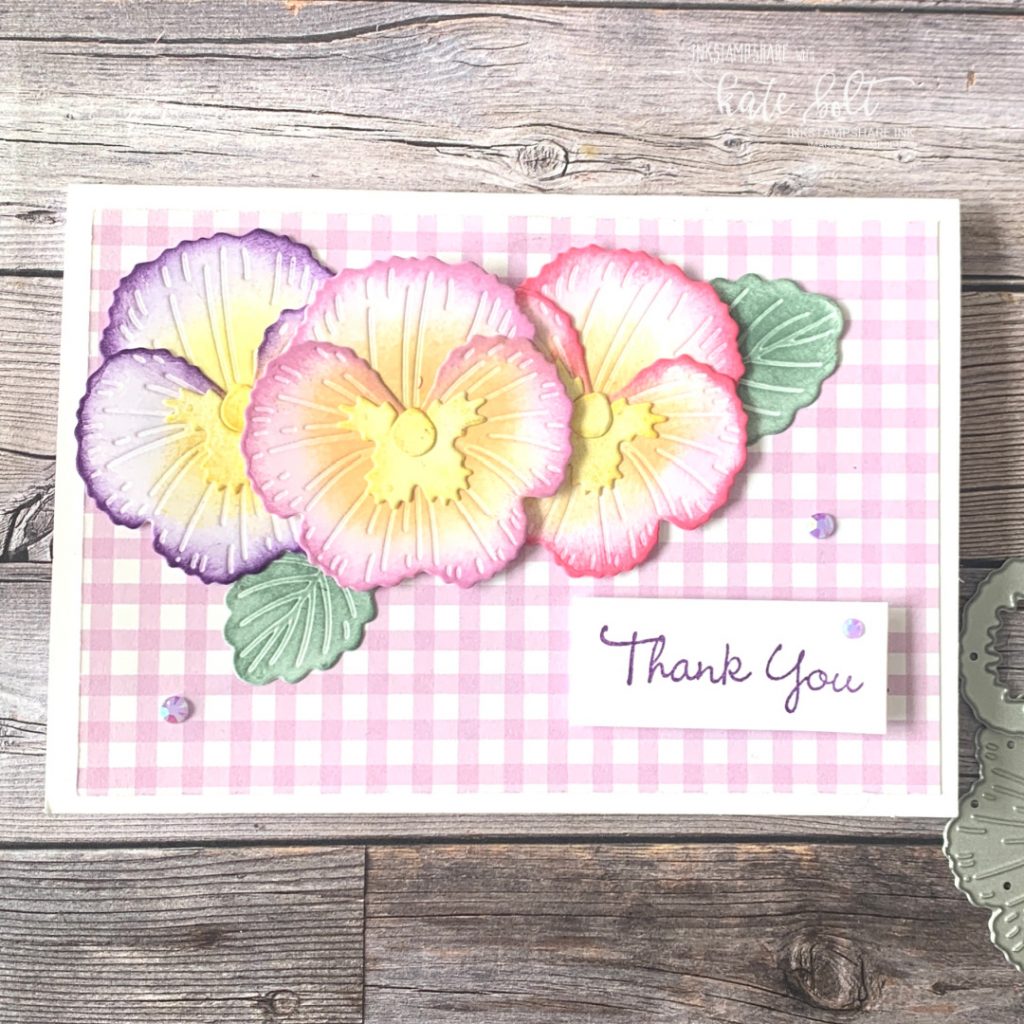 Cut the pansy pieces out of Basic White card using the dies, and sponge ink straight onto the pansy using a sponge dauber.
You can catch the replay here to see exactly how I made it. Such a simple, fun technique with a sponge dauberand a couple of ink pads. I hope you like the tutorial. Do give me a thumbs up and subscribe if you do. It really helps the YouTube algorithm of getting the video suggested to those who might be interested – thank you.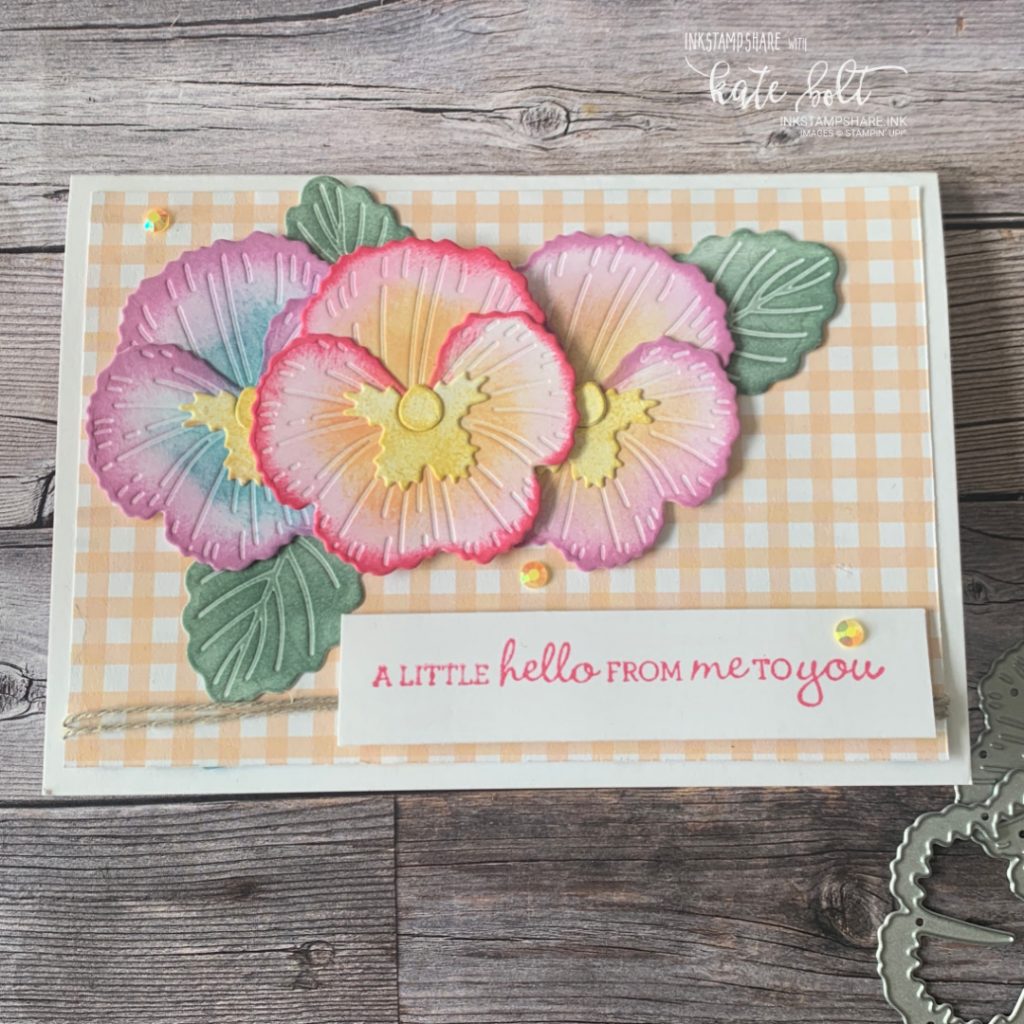 This one with the Pale Papaya background and linen thread might be my favourite.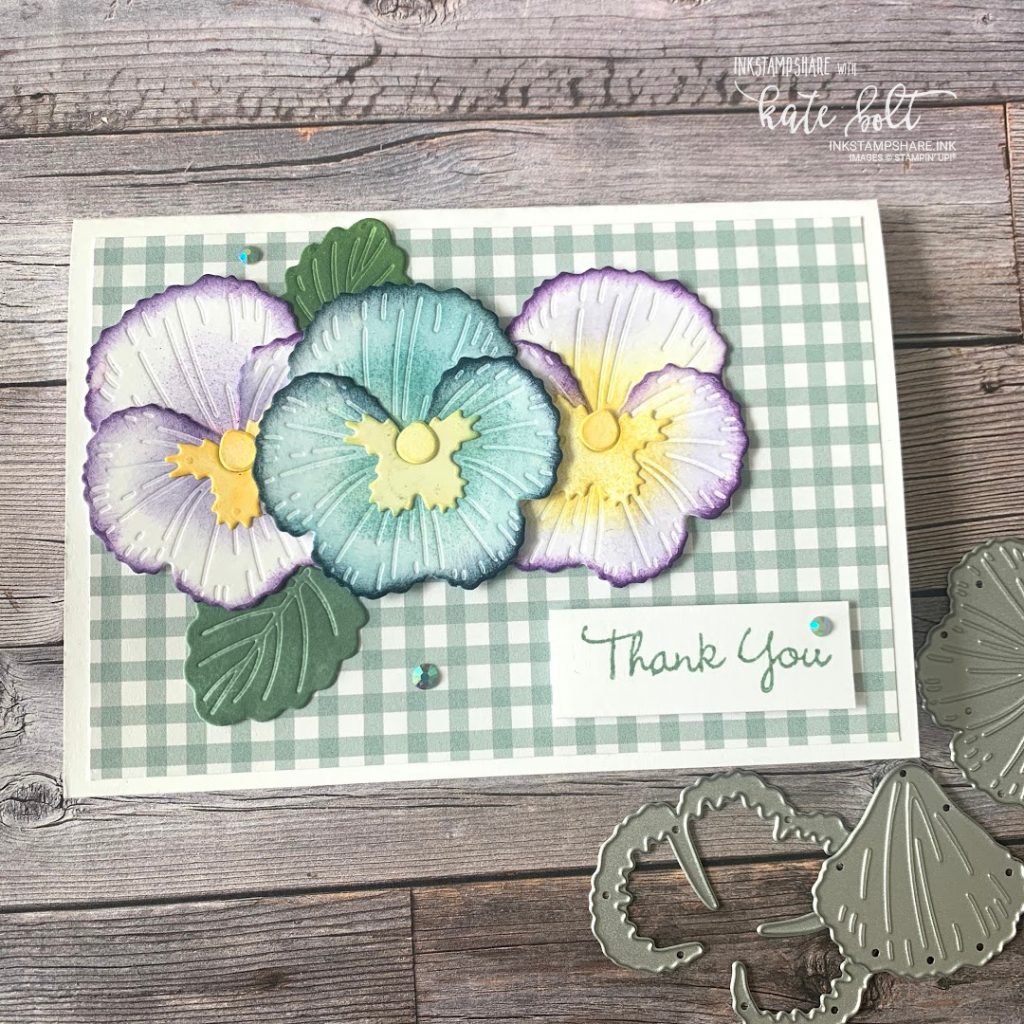 But then I do think the blues and greens in this one is a little bit different. There are SO many different colours of Pansies. Which colours would you use? So much choice!
More Papercraft Inspiration
Find me papercrafting live here on my Facebook page for Coffee and Cards here every Tuesday Morning at 11 am BST and live over on my YouTube channel here on Fridays at 7pm BST.
You can see all the products I have used listed below with clickable links to my online shop. Thank you so much for supporting my small business.
Do click on the subscribe button in the sidebar to follow my blog if you don't want to miss anything.
Don't forget to use the hostess code at checkout if your order is between £20 – £150 for a thank you gift when shopping with me. The Hostess Code for this month is
I really hope you like seeing what I've been up to. Do drop back in to see what I will be making next!