The Nothing's Better Than stamp set and the coordinating Love You More Than Dies are brilliant! So much fun. Great to get out for Coffee and Cards live this week and make a cookie gift box.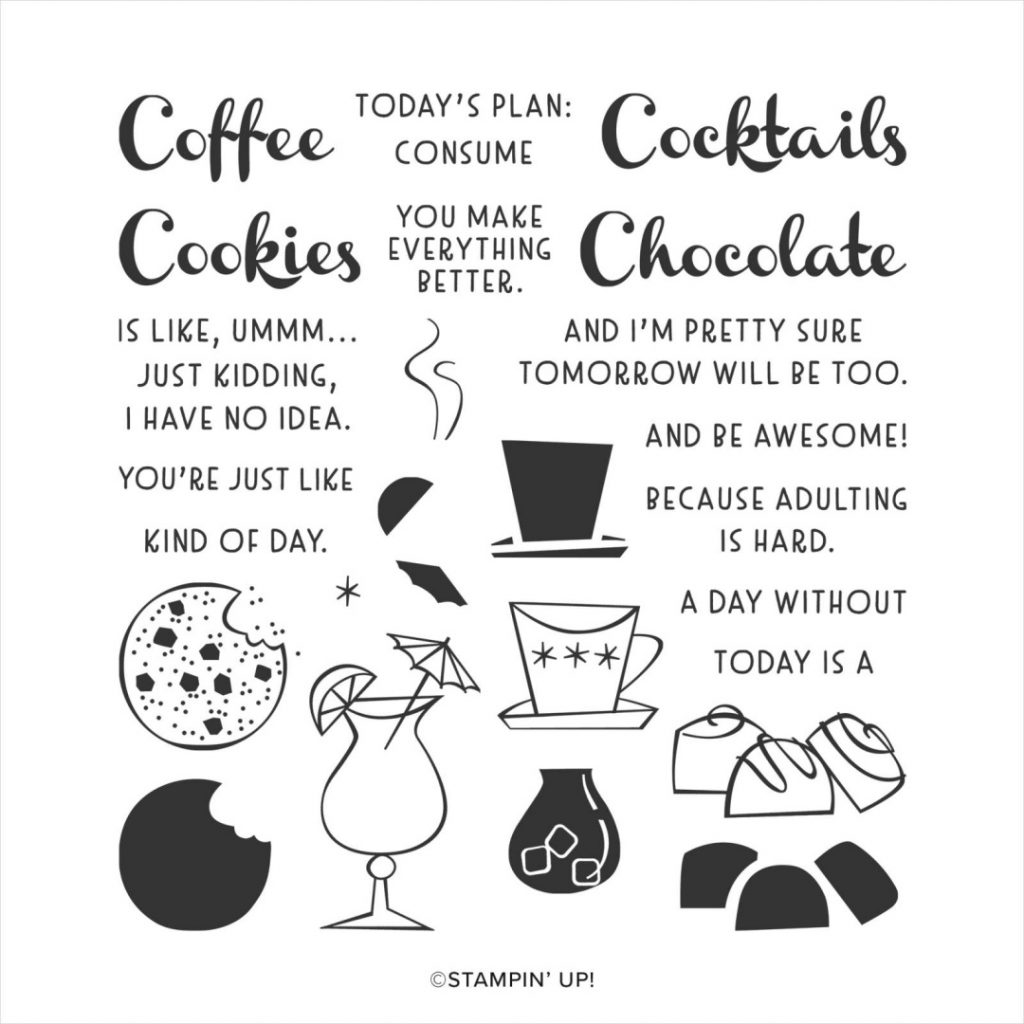 Nothing's Better Than Stamp Set
These are so fun. I love the "because adulting is hard"! Or maybe it's a coffee kind of day!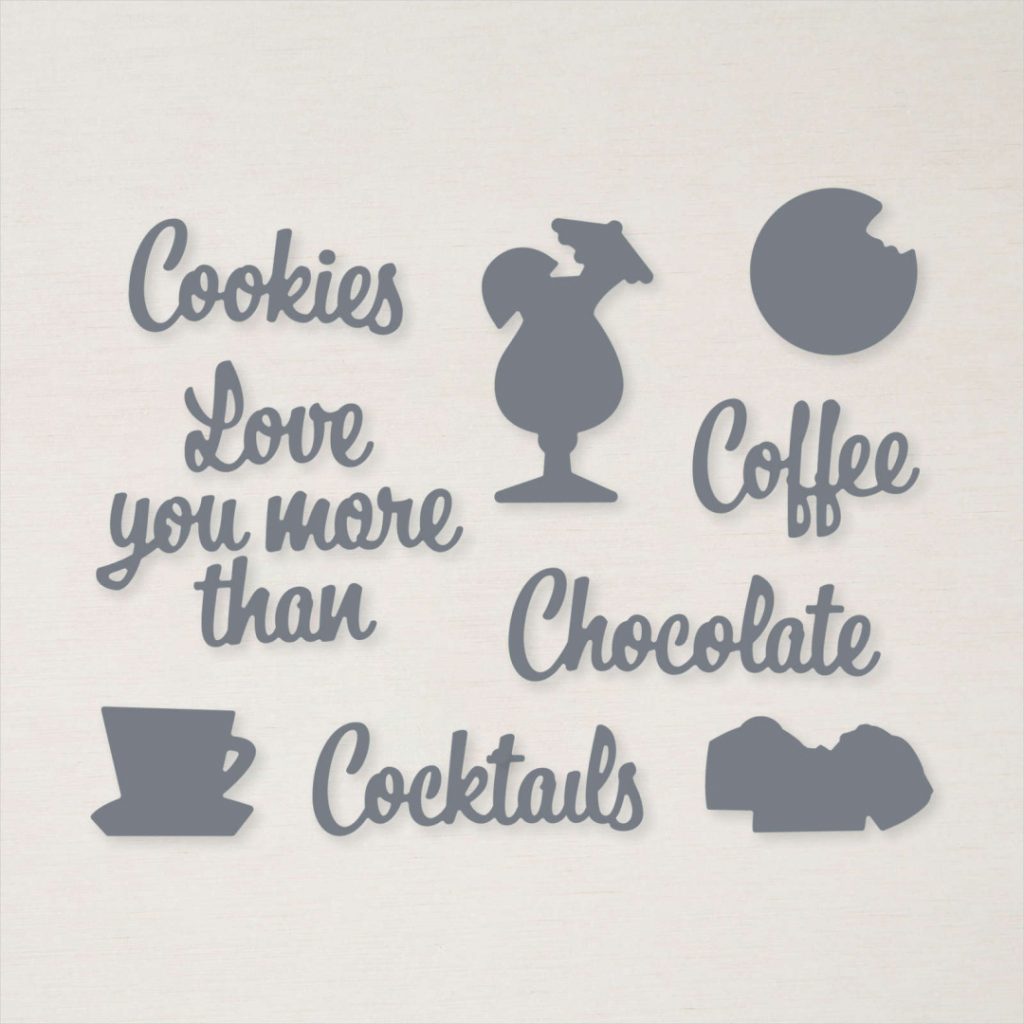 Love You More Than Dies
The dies are perfect. I have only used a couple so far and can't wait to play with the rest. So fun for lots of different projects.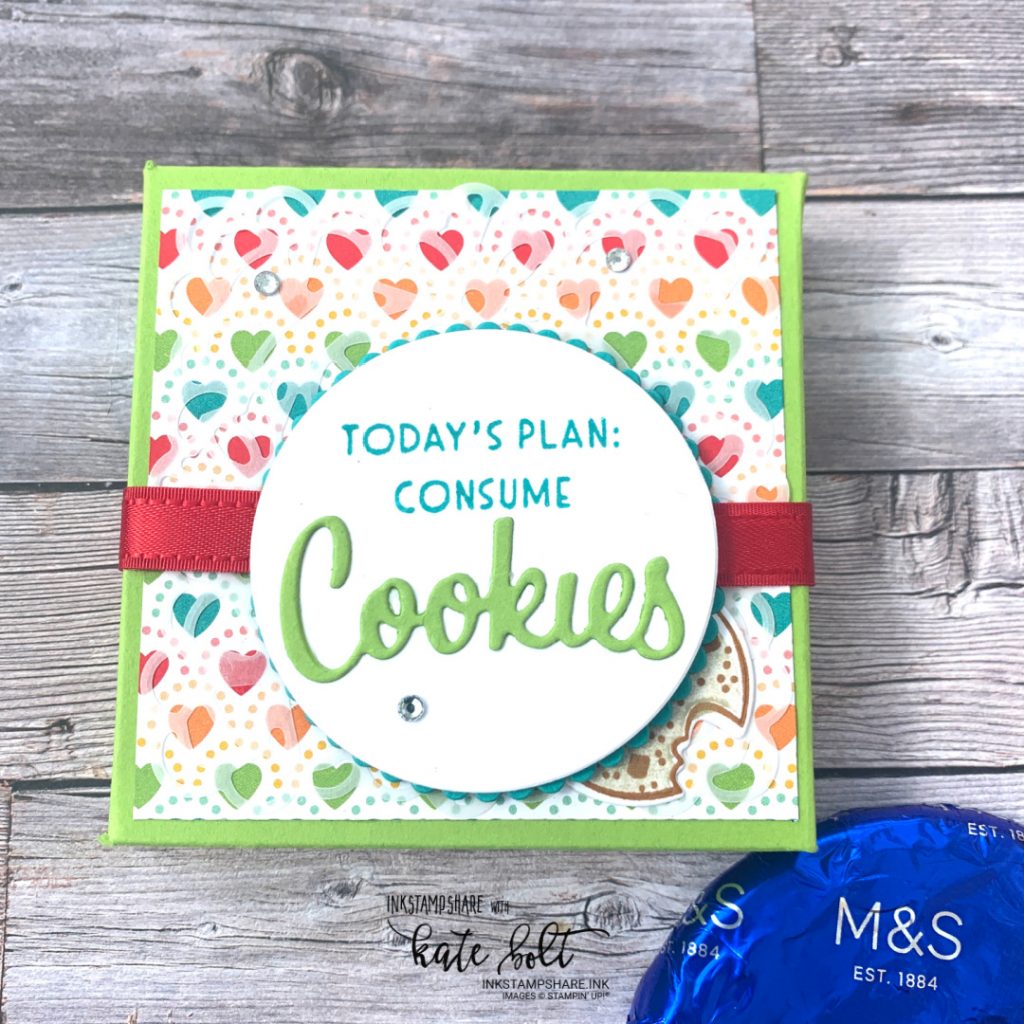 Make A Cookie Gift Box
This is the cute Cookie Box for this week's Coffee and Cards live – the original sample in Granny Apple Green. Using the Pattern Party Papers and the Square Vellum Doilies – so pretty!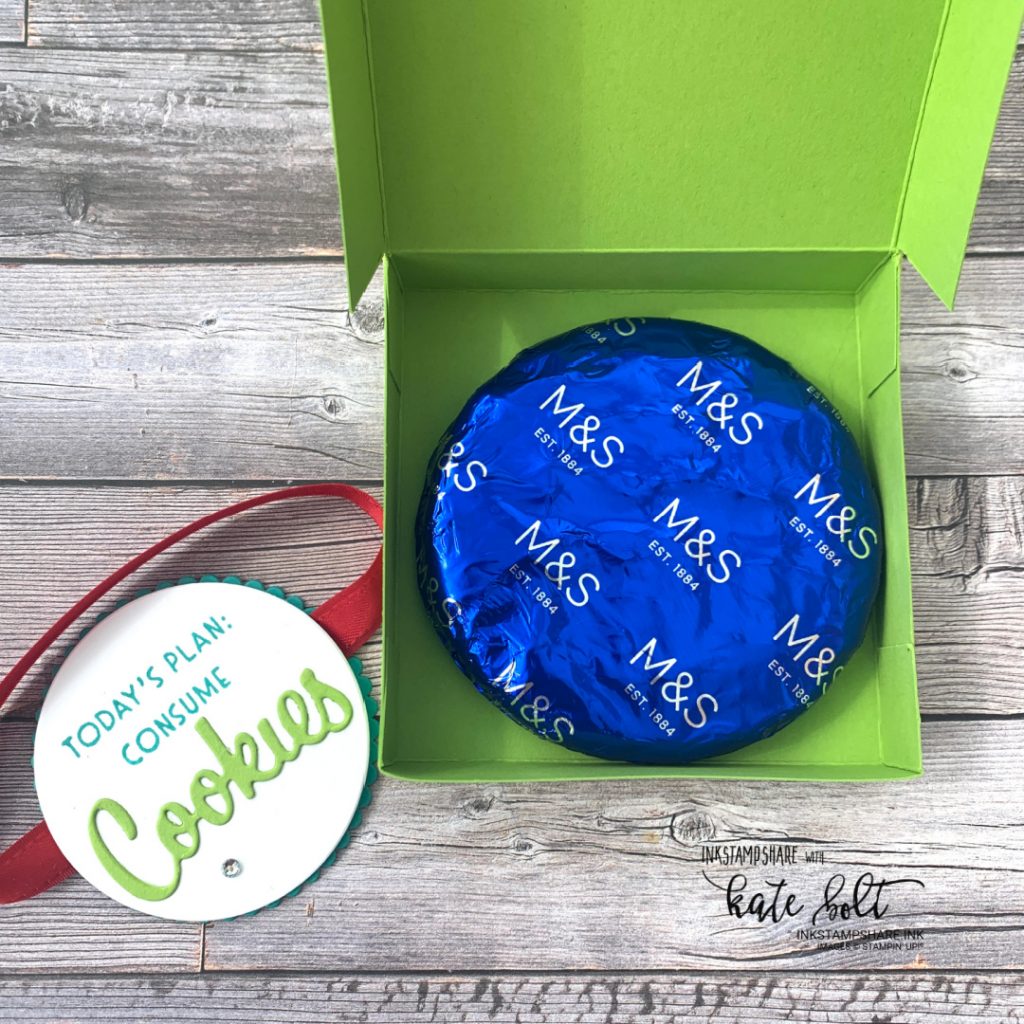 These wrapped cookies fit perfectly. They come in a pack of 6 but I'm not sure they will last very long in our house though. Better hide them if I'm going to want to gift them!
Did you notice the belly band? This is a very simple way to make a belly band for a box. Use layering dies with ribbon attached through the middle. I love this Real Red stitched ribbon. It matches the paper.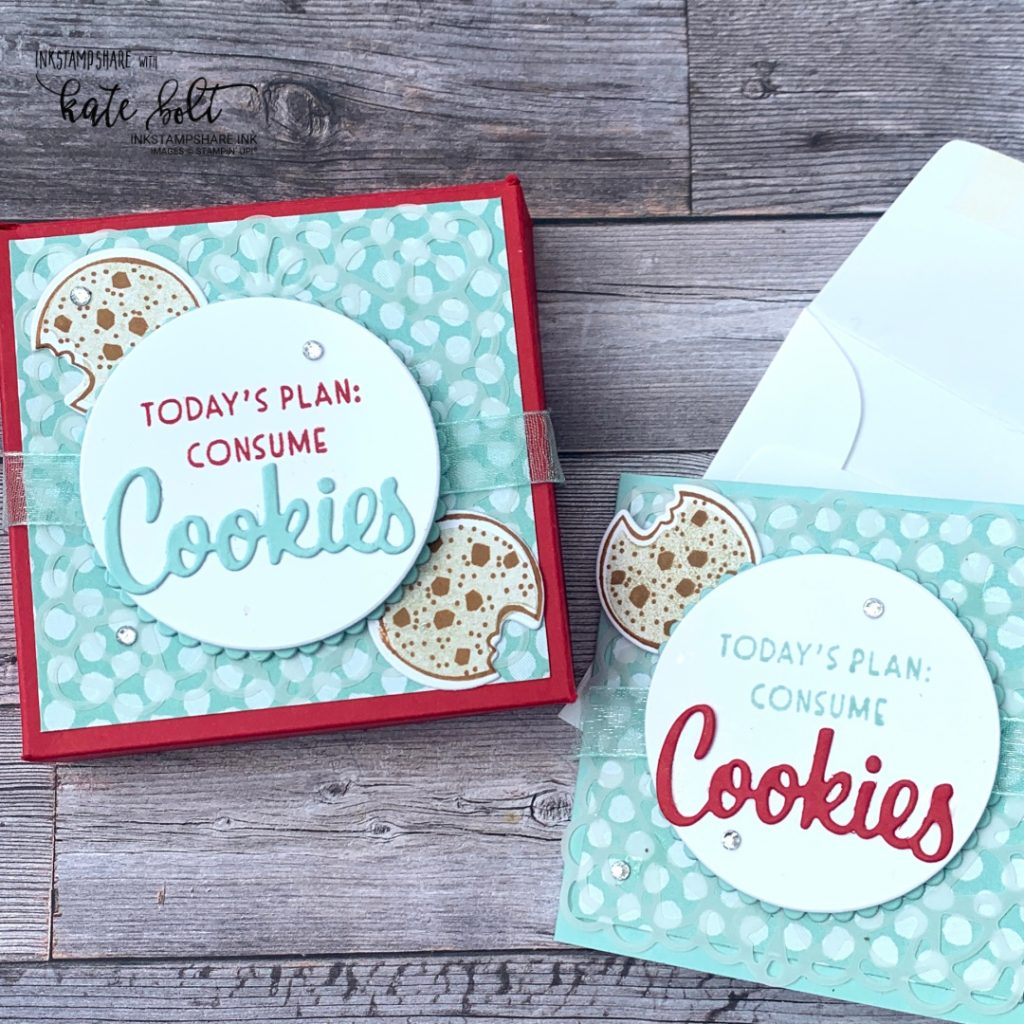 This one is in Pool Party and is the one I made during Coffee and Cards live. It's the same paper pack. With a little 3×3 inch card to match. Somewhere to write your good wishes. It tucks in the back of the belly band under the box perfectly – such a neat little parcel!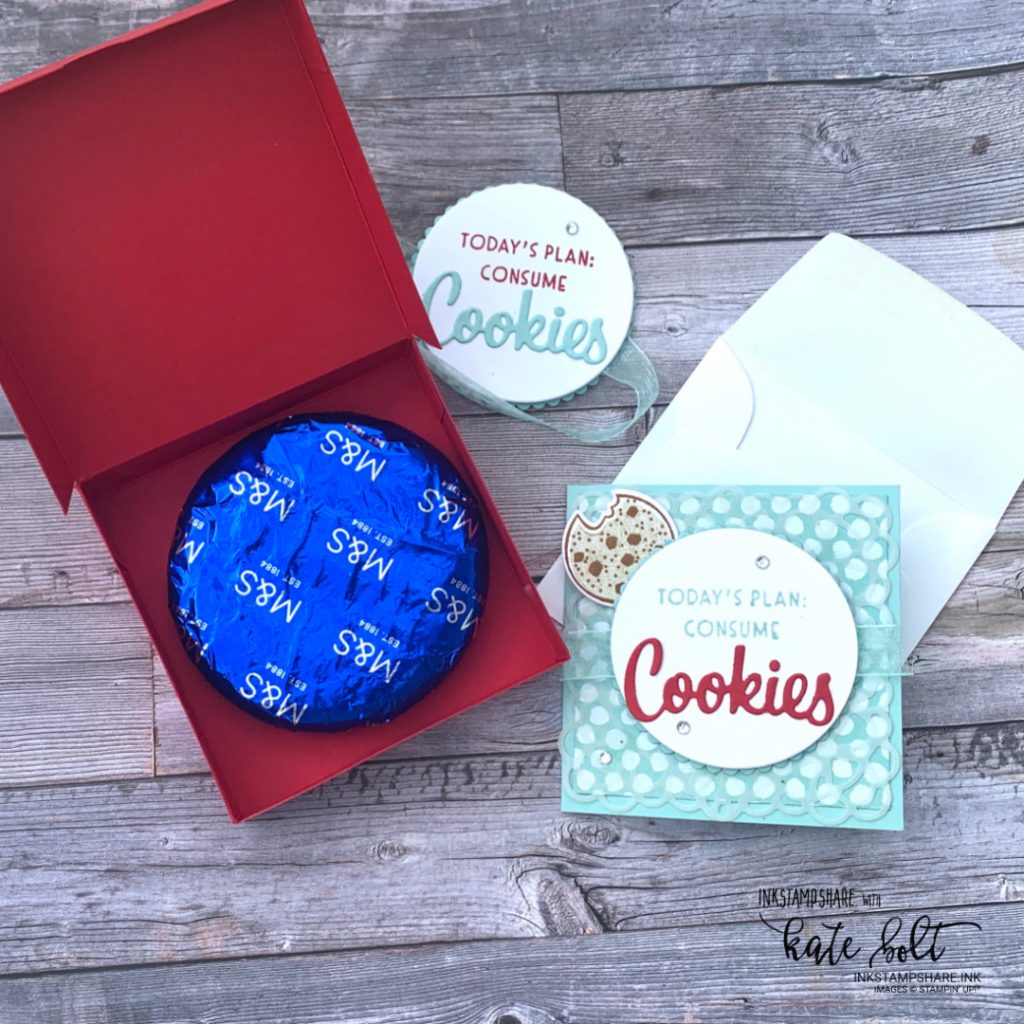 I was delighted to find the perfect wrapped cookie to fit my box. It would make a great gift. A little cheer up for a neighbour or friend. Or a little thank you or teacher gift.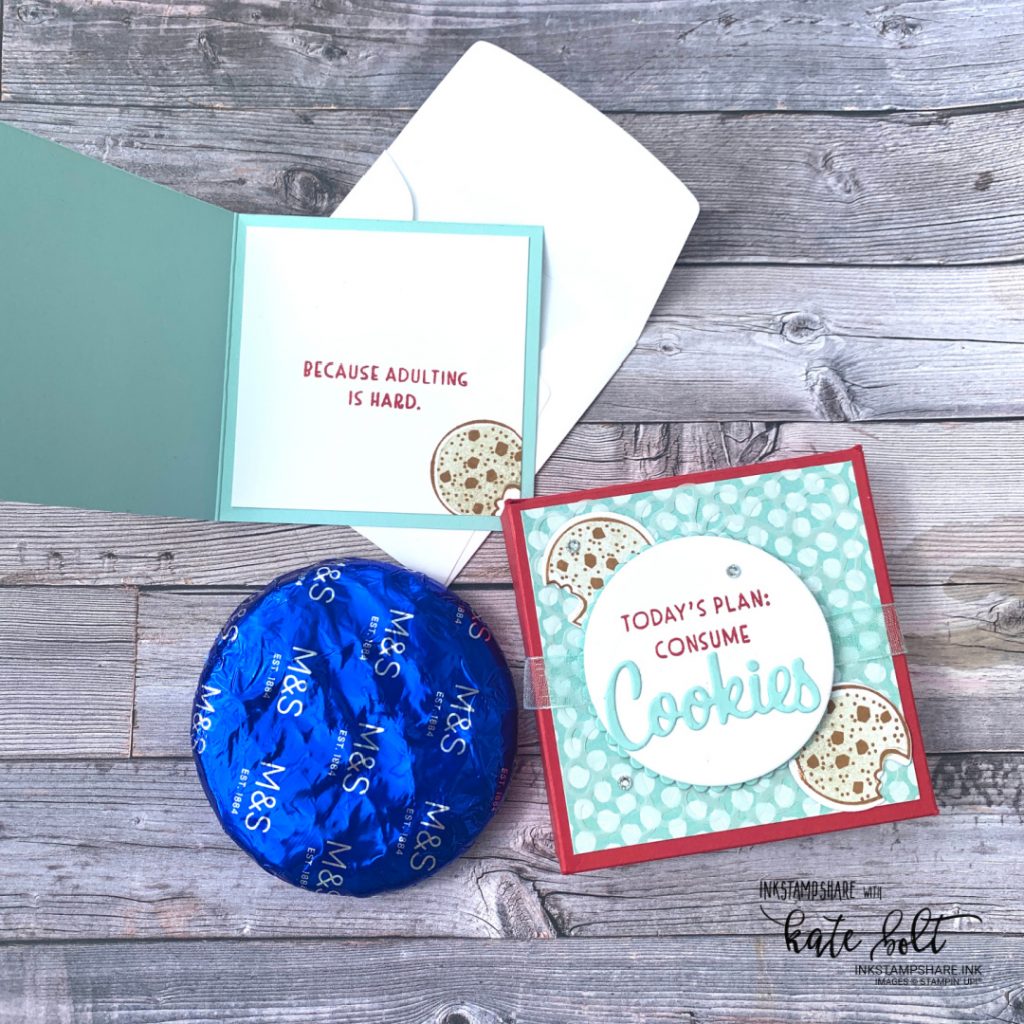 Inside the card. Because adulting is hard! That makes me smile. We all have those days, don't we! I can't wait to play some more with the Nothing's Better Than stamps and the Love You More Than Dies.
Measurements
Card stock – 8 3/4″ x 4 3\4″
Score with the short side at the top at 3/4″ and 4″
Score with the long side at the top at 3/4″, 4″, 4 3/4″ and 8″