Hello and welcome to my blog. It's day 9 of #blogtober. Today I have another cute little gift box for you. It's a variation on the little box I created for the hand sanitiser for this week's live. I had originally intended on a horizontal box and so my brain wanted to know if I could create it. It turns out that it's even simpler than the verticle version! Hand sanitisers from the Body Shop and from Marks & Spencer fit perfectly. I wonder what else would fit in there? Ohhh some Ferrero Rocher perhaps!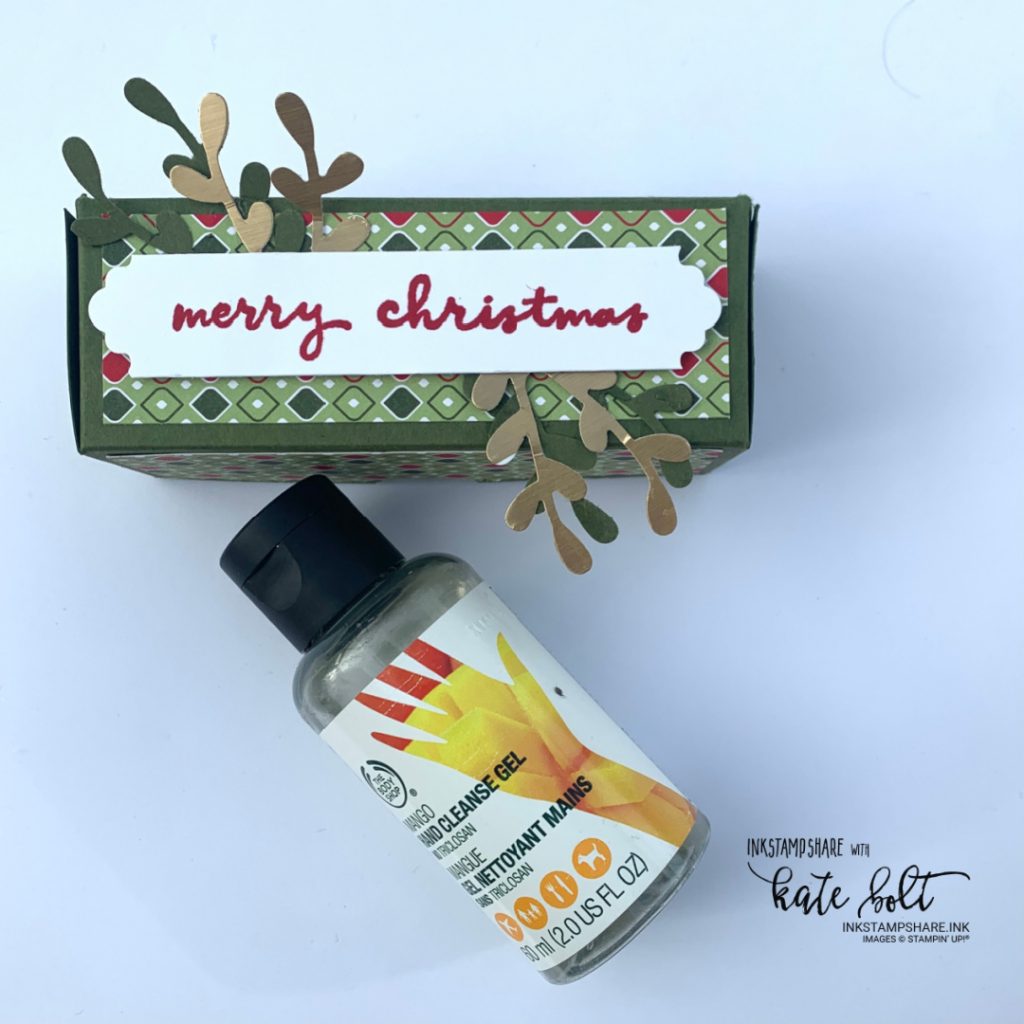 This one is in Mossy Meadow card with the Heart Warming Hugs papers. Use the Sprig Punch to dress it up with Mossy Meadow and the Brushed Metallic Card sprigs. Add a Merry Christmas to your Christmas gift box. Or change it up completely for another occasion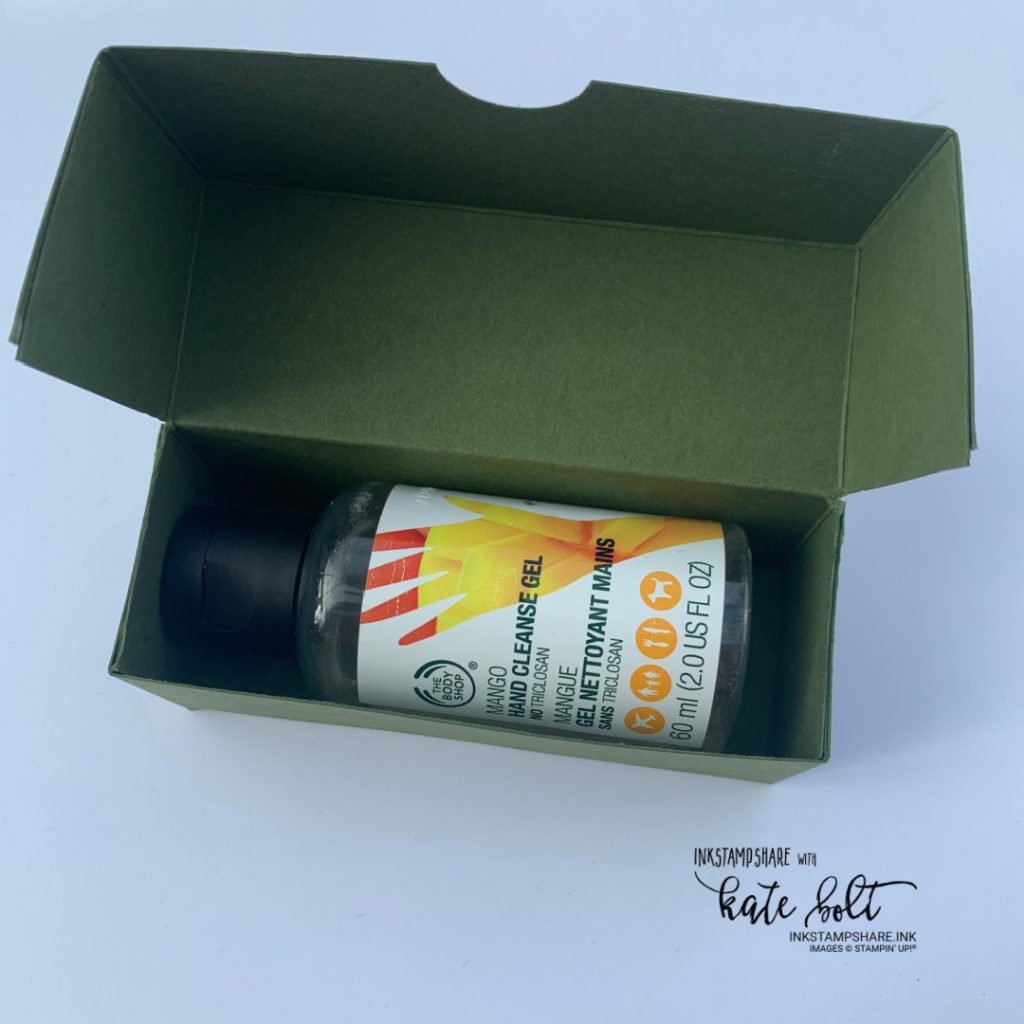 The hand sanitiser fits perfectly.
You can see how it's done in the replay here on YouTube. All the measurements are in the description box below the video. I hope you enjoy it. Do give it a thumbs up and subscribe if you do. It really helps the YouTube algorithm of getting videos suggested to people who might be interested in them. Do leave me a comment too, I read and respond to them all.
You can see the products I've used below with clickable links to my online shop. Do add this month's HOST code AEUEYXTH at checkout and I will send you a thank you gift for shopping online with me.
I hope you like today's project for #blogtober. Do let me know in the comments, won't you.
Thanks so much for stopping by my blog today.
Kate xx
October Host Code is AEUEYXTH