Hello and welcome to my blog. It's day 12 of #blogtober. Today I have a Christmas card for you, made using Happy Holly Days & a sketch! I saw a very small robin in the garden this morning, only fitting that I should pull out this set for Coffee & Cards. The sketch is part of a series of creative challenges in my wider team Facebook group. A sketch is always a great jumping-off point for creativity. You can interpret it loosely or stick to the plan!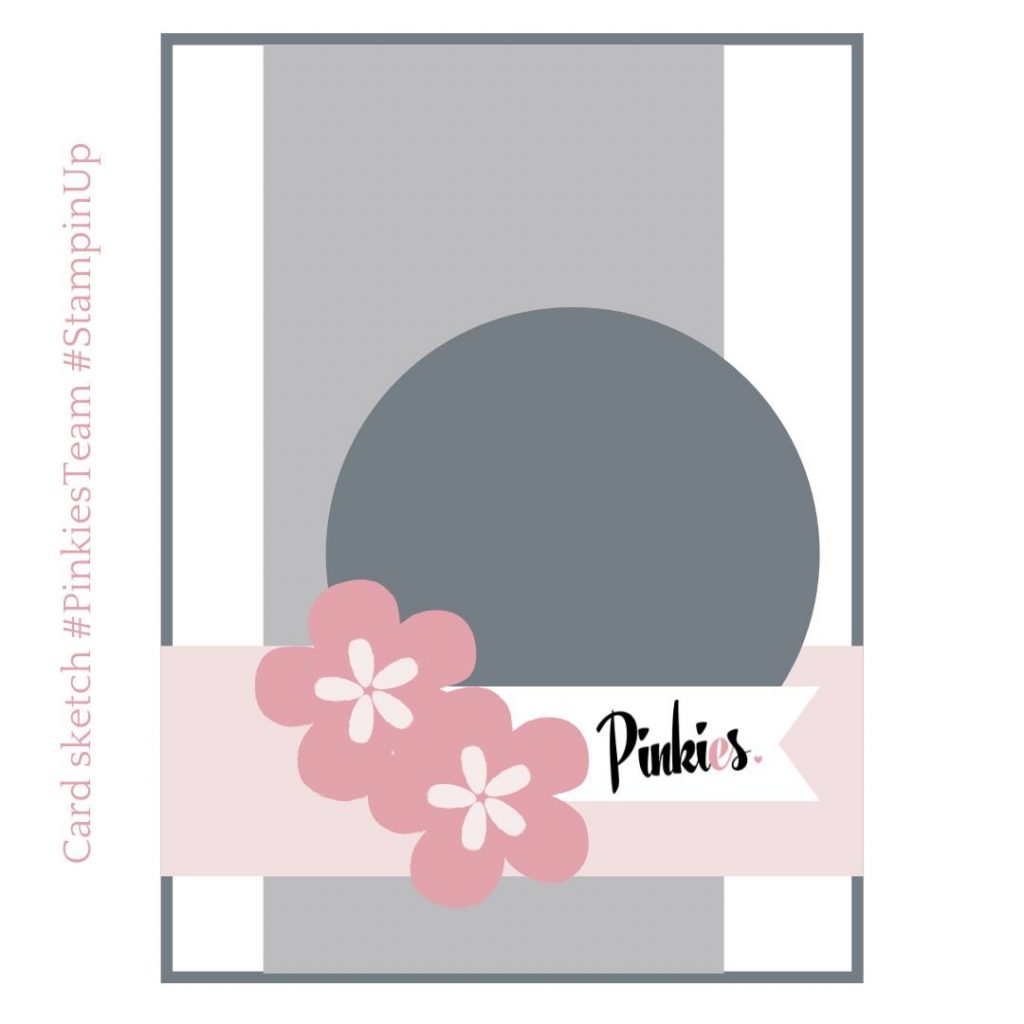 Happy Holly Days & A Sketch!
I made the card during my Coffee & Cards Facebook live this week, along with another card using the Happy Holly Days stamp set. You can see the replay here on my YouTube channel. It's a chatty one with lots of colouring and cutting. So do fast forward to the bits you need! I hope you enjoy it. Please give me a thumbs up if you do and subscribe. It really helps the YouTube algorithm in getting videos suggested to those that may like them.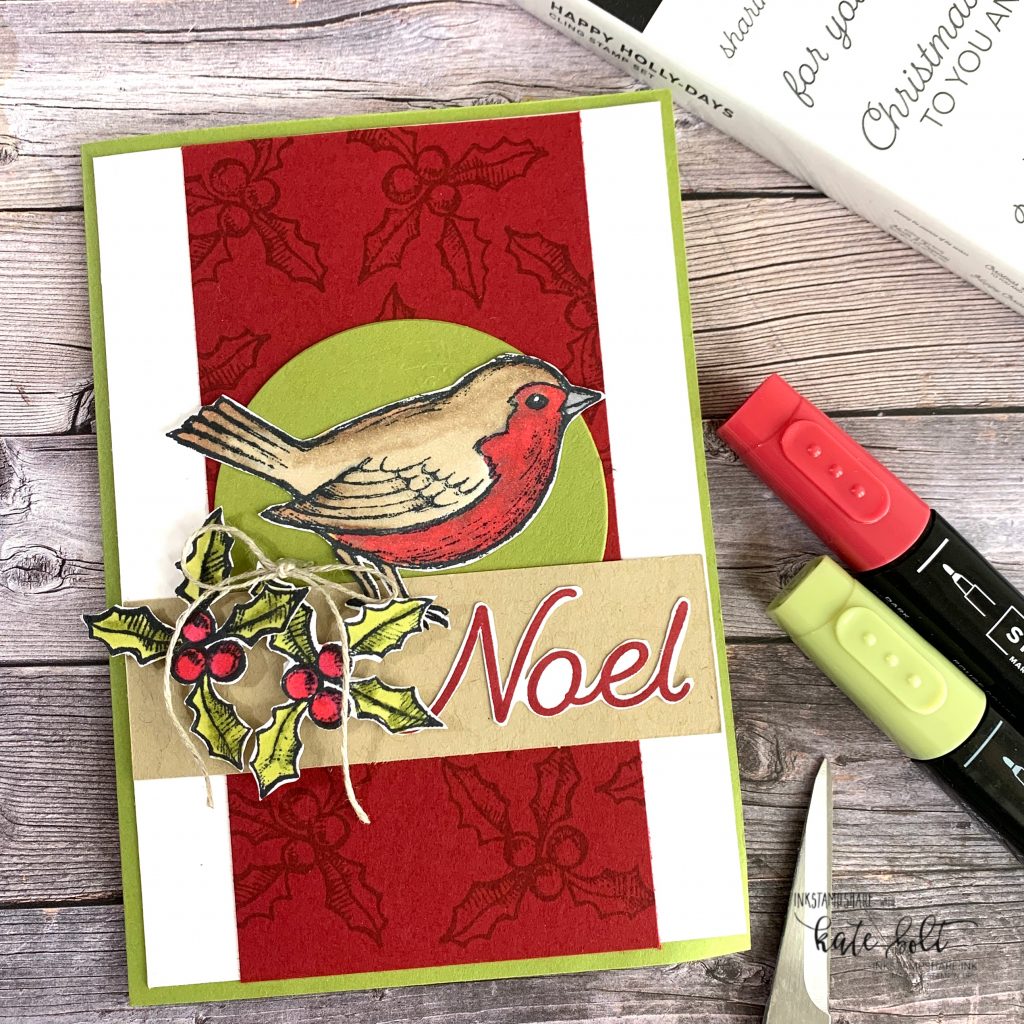 I pretty much stuck to the sketch don't you think? I do love this Robin. He is very festive there in his finery!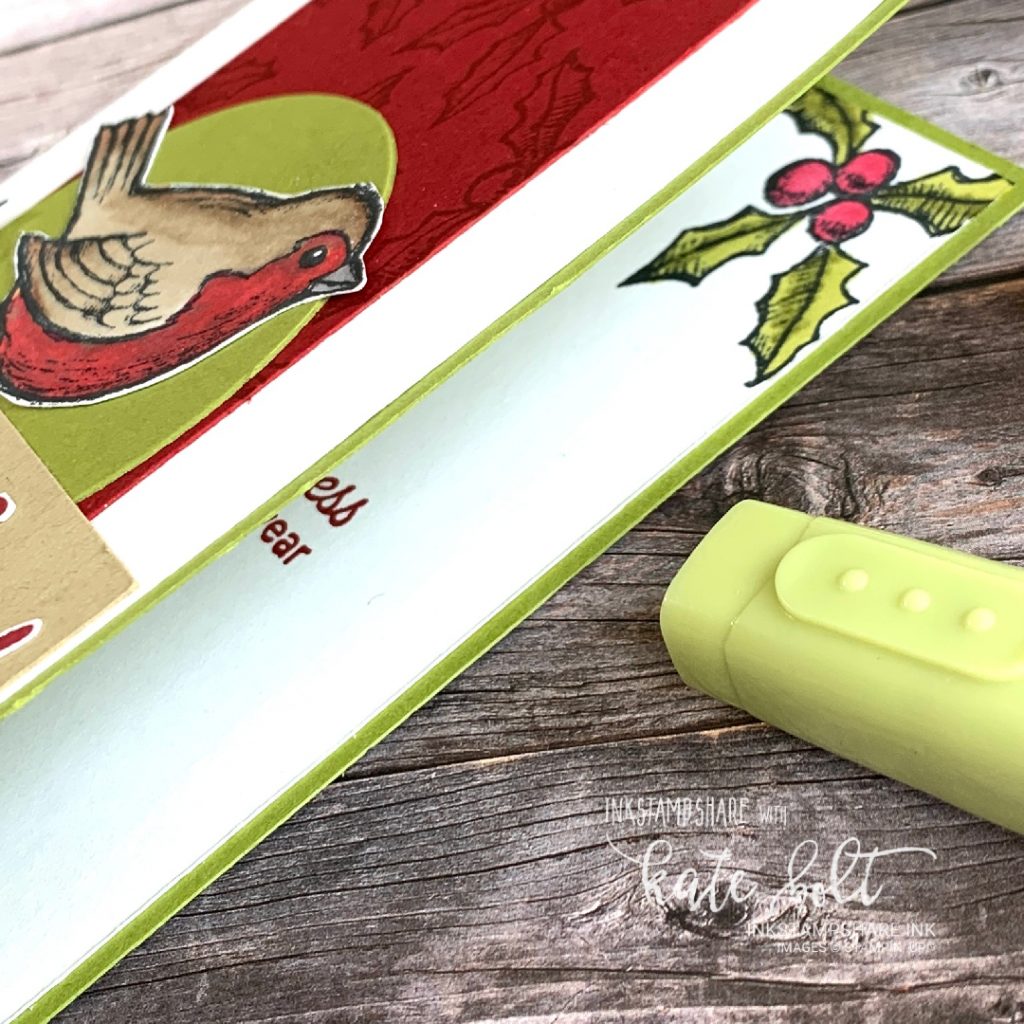 It's a great stamp set with lovely sentiments for both the front and inside your Christmas cards. Do stamp and colour some of those lovely, festive holly sprigs inside too. You can create this card very easily with just stamps, ink, paper, some colouring pens, and some snips.
I have added all the products I have used below with clickable links to my online shop. Use this month's HOST CODE at checkout and I will send you a thank you gift for shopping with me online.
I hope you like today's card for #blogtober. Do let me know in the comments, won't you.
Thanks so much for stopping by my blog today.
Kate xx
October Host Code is AEUEYXTH