Hello and welcome to my blog. It's day 13 of #blogtober. This Christmas card is made using Happy Holly Days for Coffee & Cards this week. The robin in the Happy Holly Days stamp set is so Christmassy, isn't he?!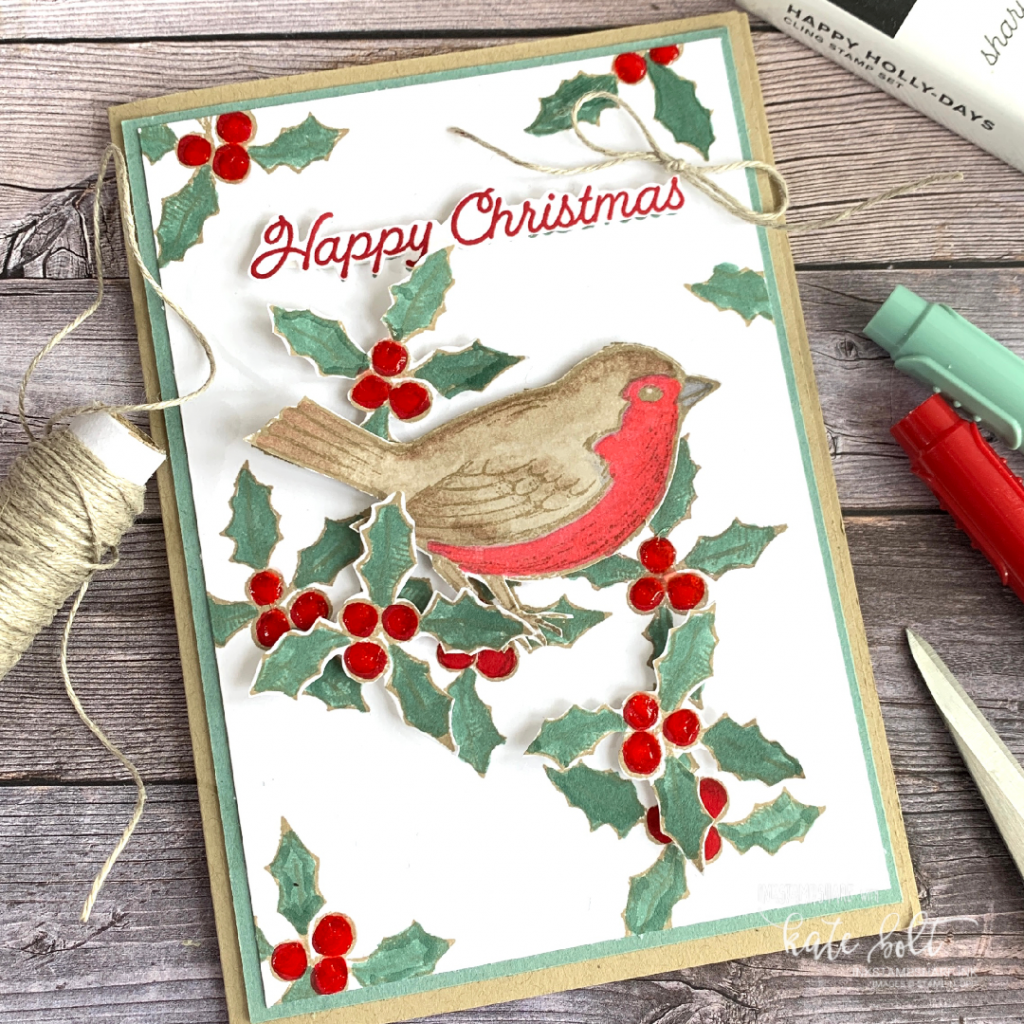 Happy Holly Days For Coffee & Cards
You can see the replay of this week's Coffee and Cards here on my YouTube channel. Do give me a thumbs up and subscribe if you enjoy it. it really helps the YouTube algorithm of getting videos suggested to those who might like it.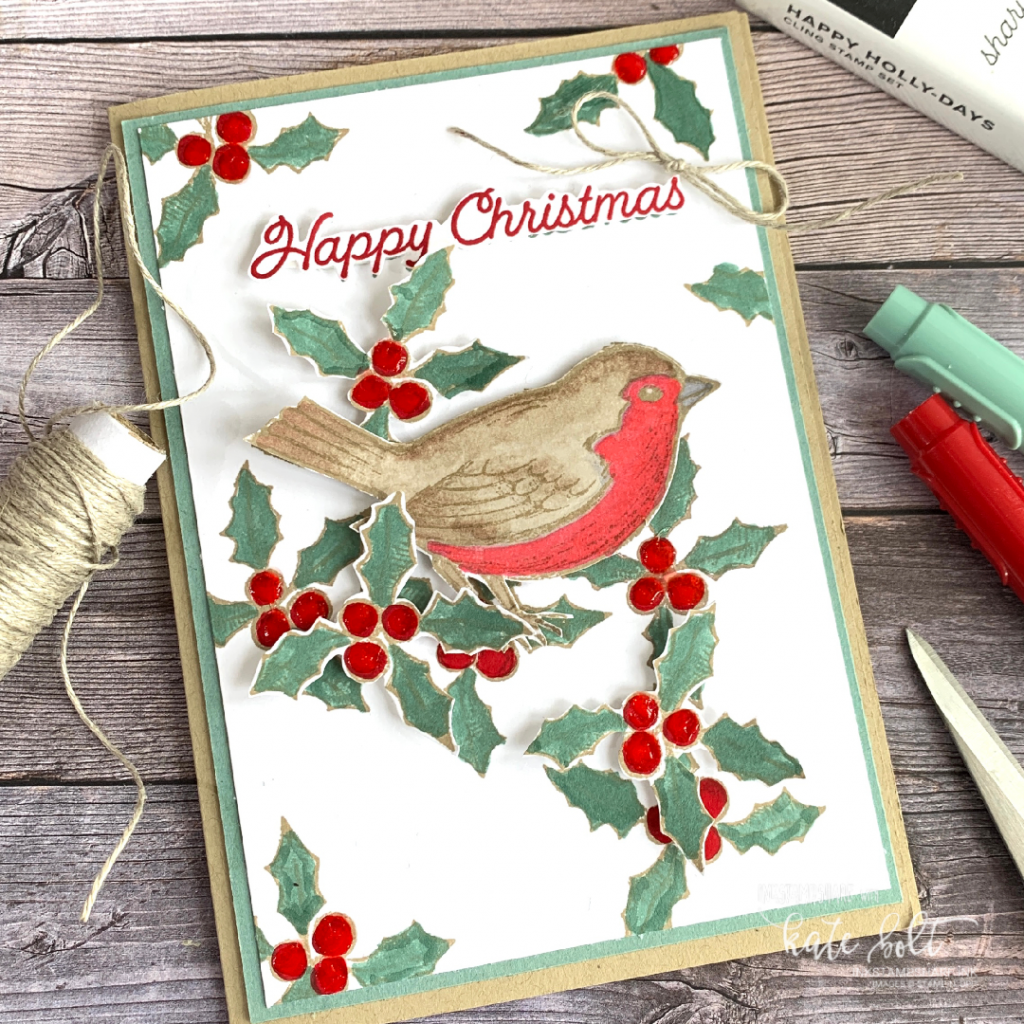 Use Soft Succulent, Crumb Cake, and Real Red to create this card. Did you notice I changed up the colour of the sentiment from Soft Succulent to Real Red? It just makes it pop a little more.
I hope you like today's card for #blogtober. Do let me know in the comments, won't you.
Thanks so much for stopping by my blog today.
Kate xx
October Host Code is AEUEYXTH