Hello and welcome to my blog! Thanks for stopping by. It's October 3rd, day 3 of #blogtober. I hope you are having a lovely relaxing Sunday. Today I thought I would bring you another Pinwheel card. I created this Harvest Meadow Pinwheel Card for my September Card class using the gorgeous Harvest Meadow Suite.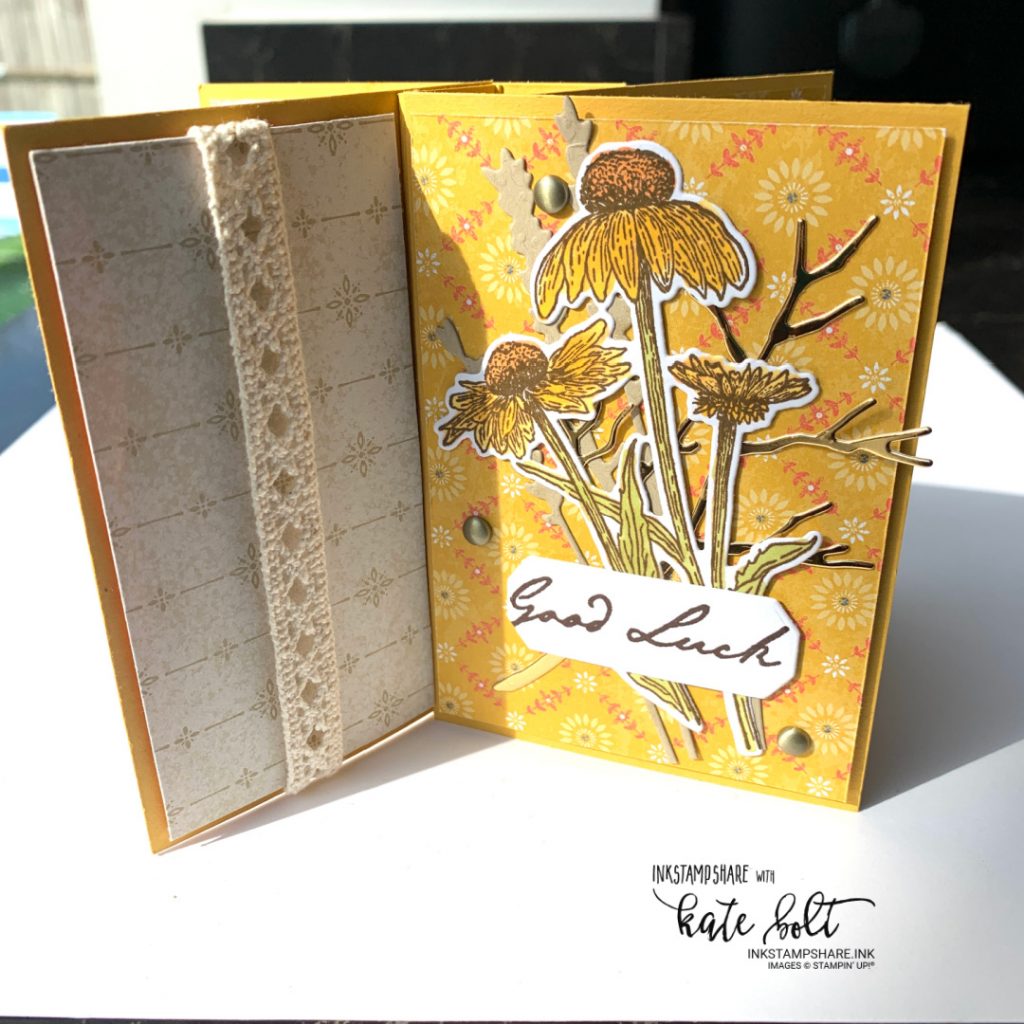 Pinwheel cards are so easy to make and a little addictive too! The images in the Nature's Harvest stamp set and the colours in the Harvest Meadow papers really lend themselves to the brushed metallics and neutrals used for the die cuts. I just love the feel of the Diamond Weave Ribbon and the Brushed Metallic dots too. All are included in this Suite.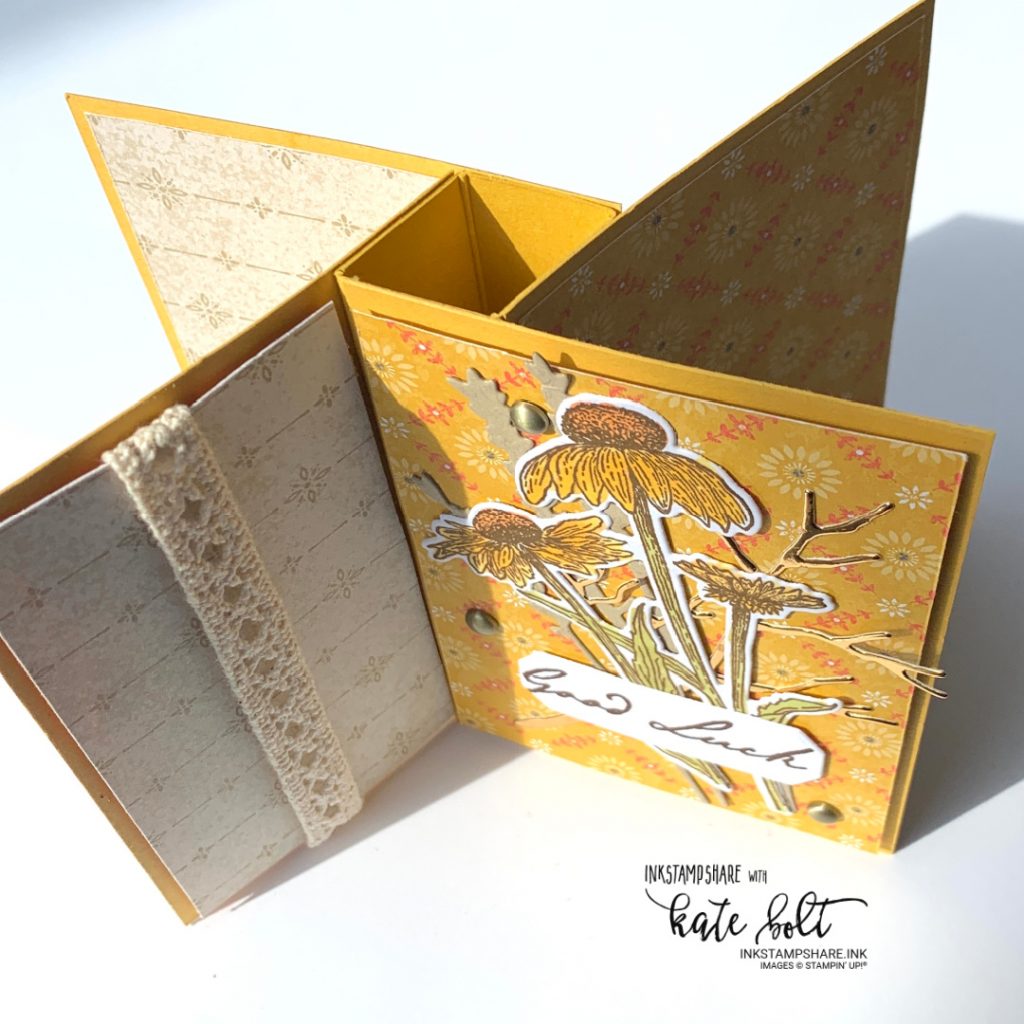 You can see why it's called a Pinwheel card. Though we call Pinwheels Windmills in the UK. It stands up perfectly. Decorate each side of the card with the Designer Series Paper. (patterned paper)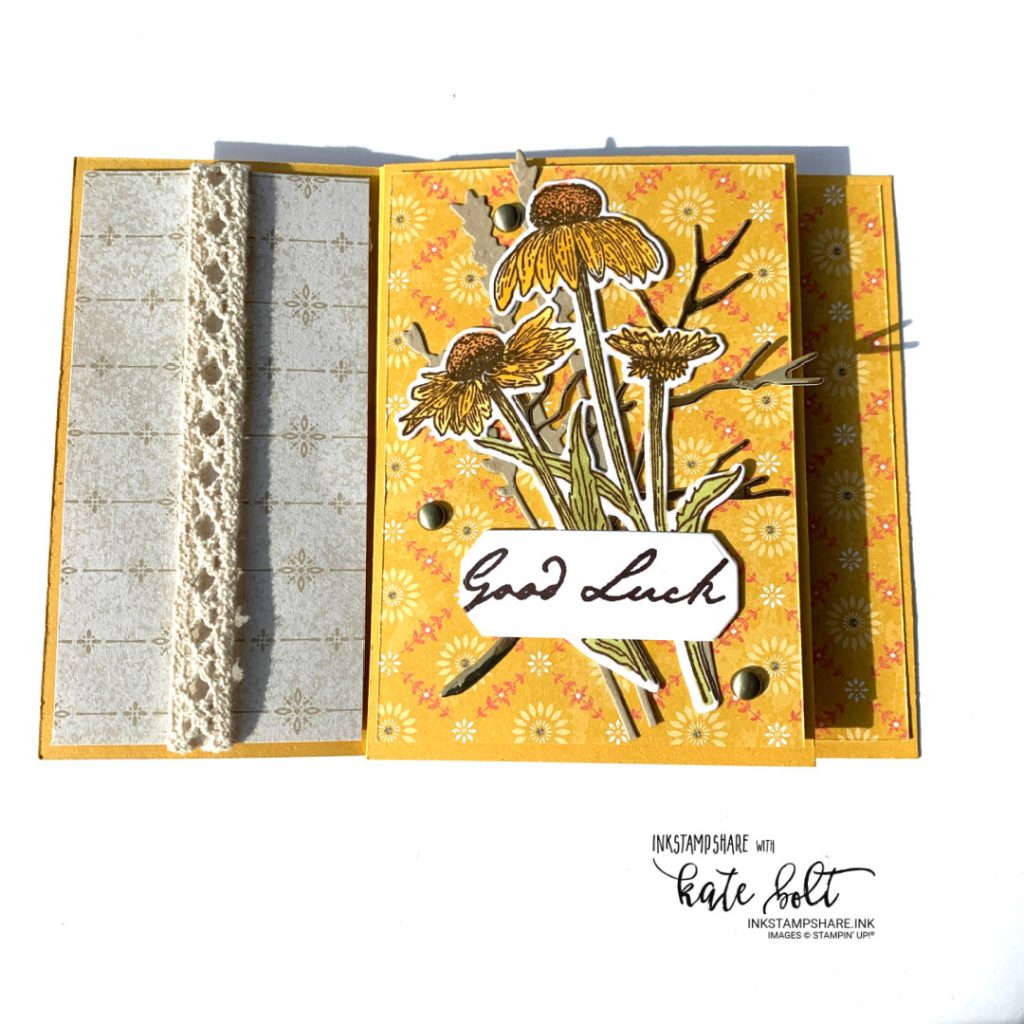 And of course fold it flat to fit in a regular C6 envelope. The dies complement the stamp set perfectly in this set. This one is a good luck card but would be great for all sorts of occasions don't you think. Very versatile.
You can see all the products I have used below with clickable links to my online shop, You can also buy all the items in the suite individually. Purchasing the stamp/die as a bundle or in the suite saves you 10%.
Thanks so much for stopping by my blog today.
Kate xx
October Host Code is AEUEYXTH