Hello and welcome to my blog. For this week's Coffee & Cards I am stepping it up with Natures Harvest. Use the same design card to make a simple card, then add a little more, and finally step it up again.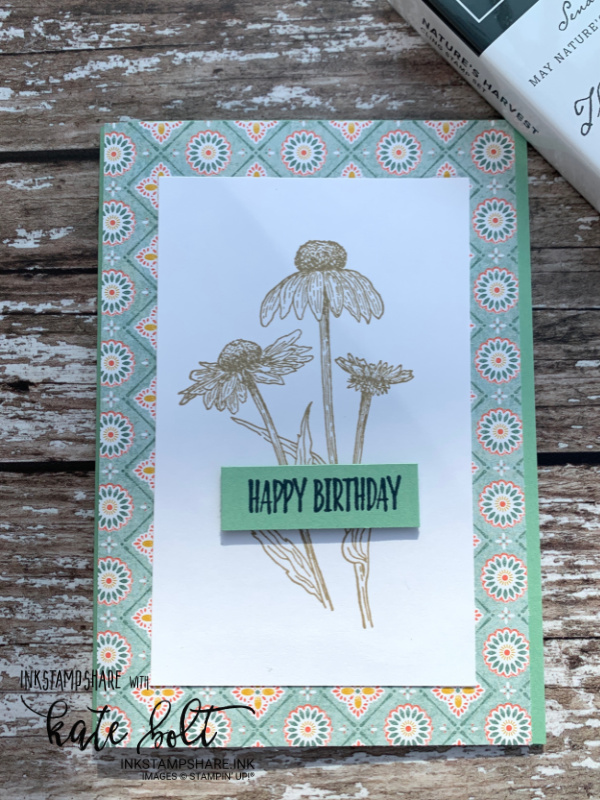 I love the simplicity of this card. Some #simple stamping onto Basic White card. Add a Happy Birthday – or whichever sentiment you wish onto a small rectangle of card. ( I took this Happy Birthday from the Enjoy The Moment stamp set) Layer it onto some of the Harvest Meadow DSP and a card base in Mint Macaron. Simple, yet beautiful. Sometimes less is more!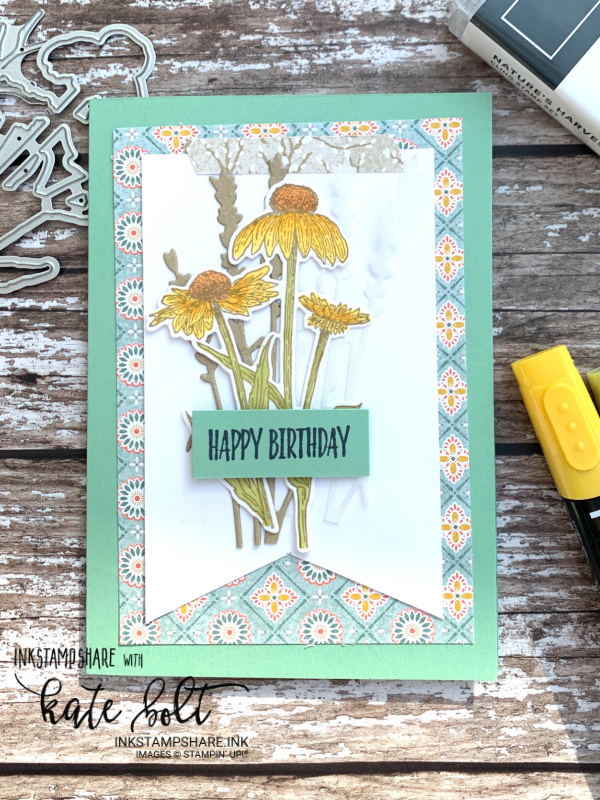 Stepping It Up With Natures Harvest
For this one, make the DSP panel slightly smaller by 1/2 a cm. Cut a pennant shape at the end of the Basic Whits card layer – still the same size. This time, stamp the coneflower onto some Basic White, colour with Mango Melody, Old Olive and Pumpkin Pie blends and cut out using the matching die. Cut two grasses using the dies. One in vellum and one in Crumb Cake. Layer the elements together and adhere to the card. Add a scrap of the DSP washi tape style to the top of the DSP panel. Stamp your sentiment inside each card too of course and some of those cone flowers in Sahara Sand ink.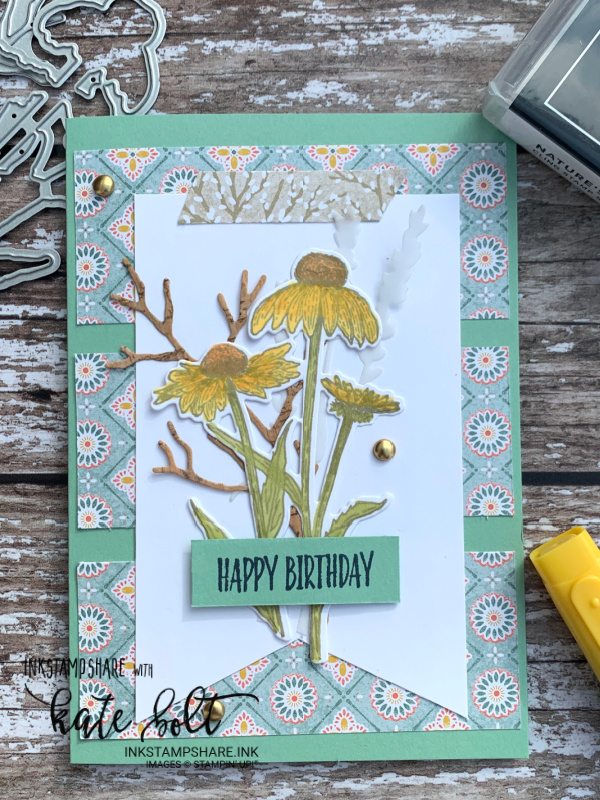 Finally step your card up again! This time cut your DSP into three rectangles. Add the pennant panel in the Basic White card and layer the elements on top. Use some of the Cork paper to cut out a branch to give it texture. Use a scrap of DSP once again to create faux washi tape at the top and add some of the beautiful Brushed Metallic dots to complete the card.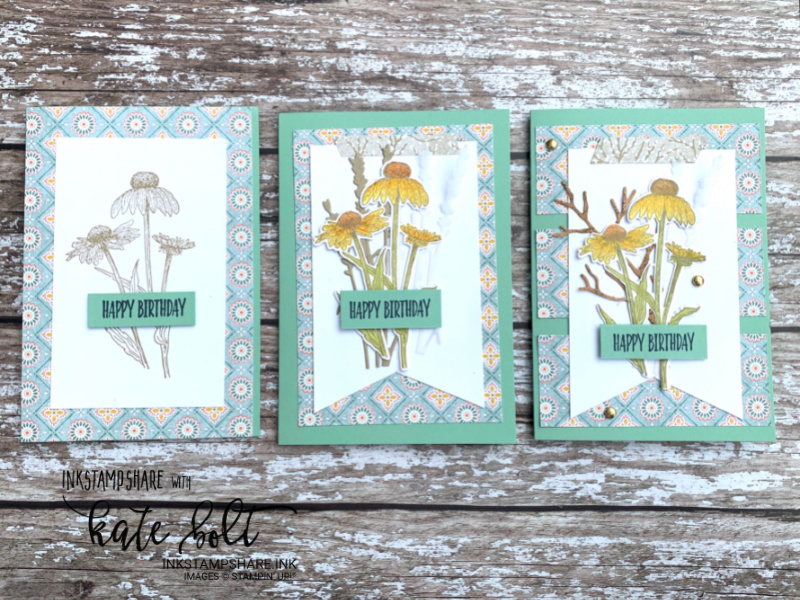 Here they all are. Simple, a little more, and stepped up! I hope this has given you lots of inspiration. This has been so much fun to do. It can be so easily recreated for any card or stamps you like .