Hello and welcome! It's day 6 of #blogtober. Today I am sharing with you the second card for this week's Coffee & Cards. Water colouring with Pretty Pumpkins. Have you ever tried water colouring using your ink pads and a water painter? It's a pretty easy, fun technique to add that watercolour look to your cards.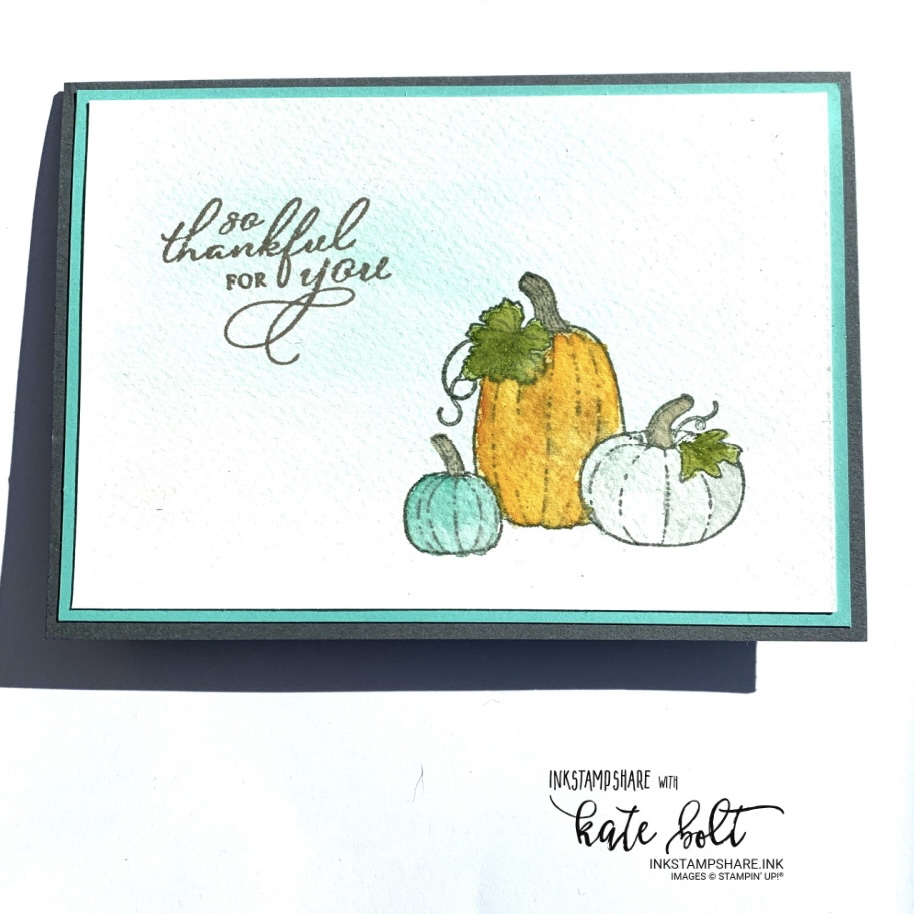 You can see how it's done in the replay here on YouTube. I hope you enjoy it. Do give it a thumbs up and subscribe if you do. It really helps the YouTube algorithm of getting videos suggested to people who might be interested in them. Do leave me a comment too, I read and respond to them all.
Water Colouring With Pretty Pumpkins.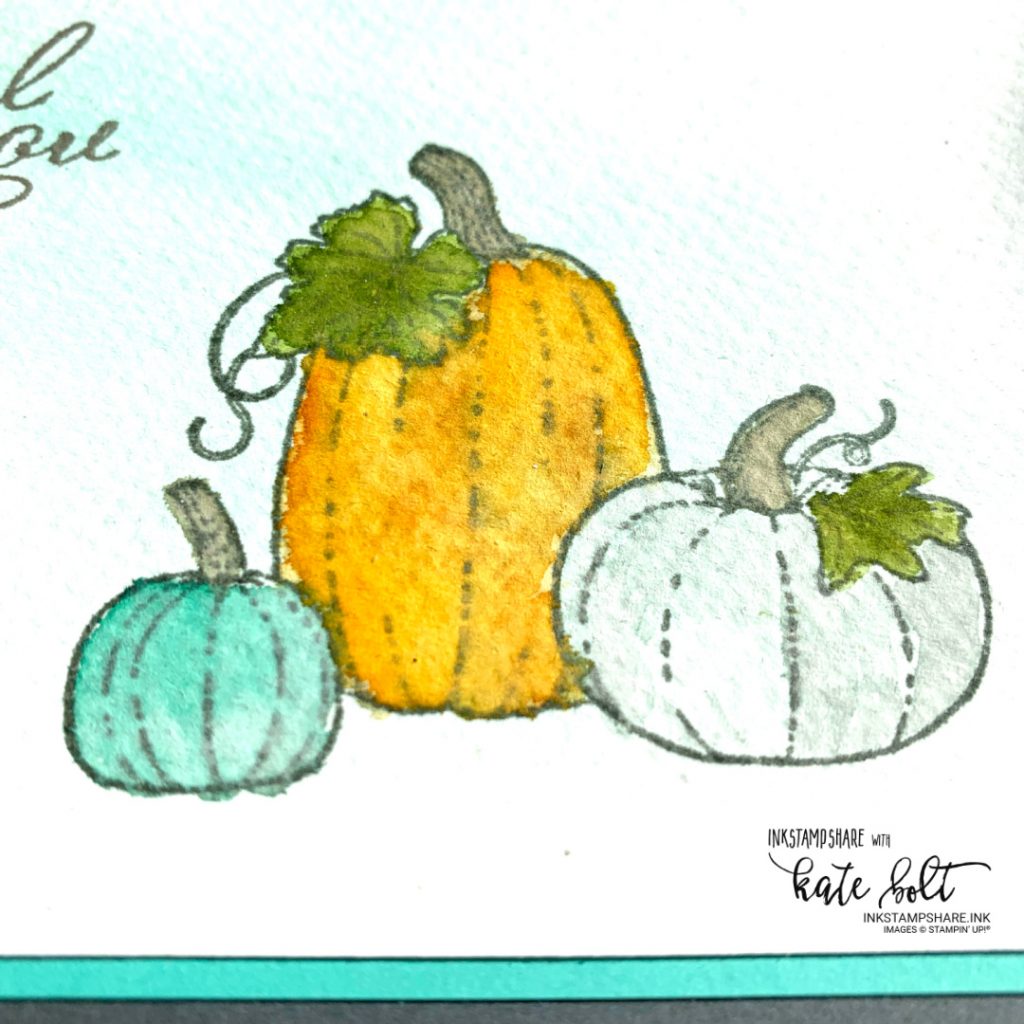 I love the different colour pumpkins you can get! Add a little grey ink to the white pumpkin to give it some shade and texture. Use Pumpkin Pie and Mango Melody inks for the traditional orange one and I used Coastal Cabana for the unusual blue/green one.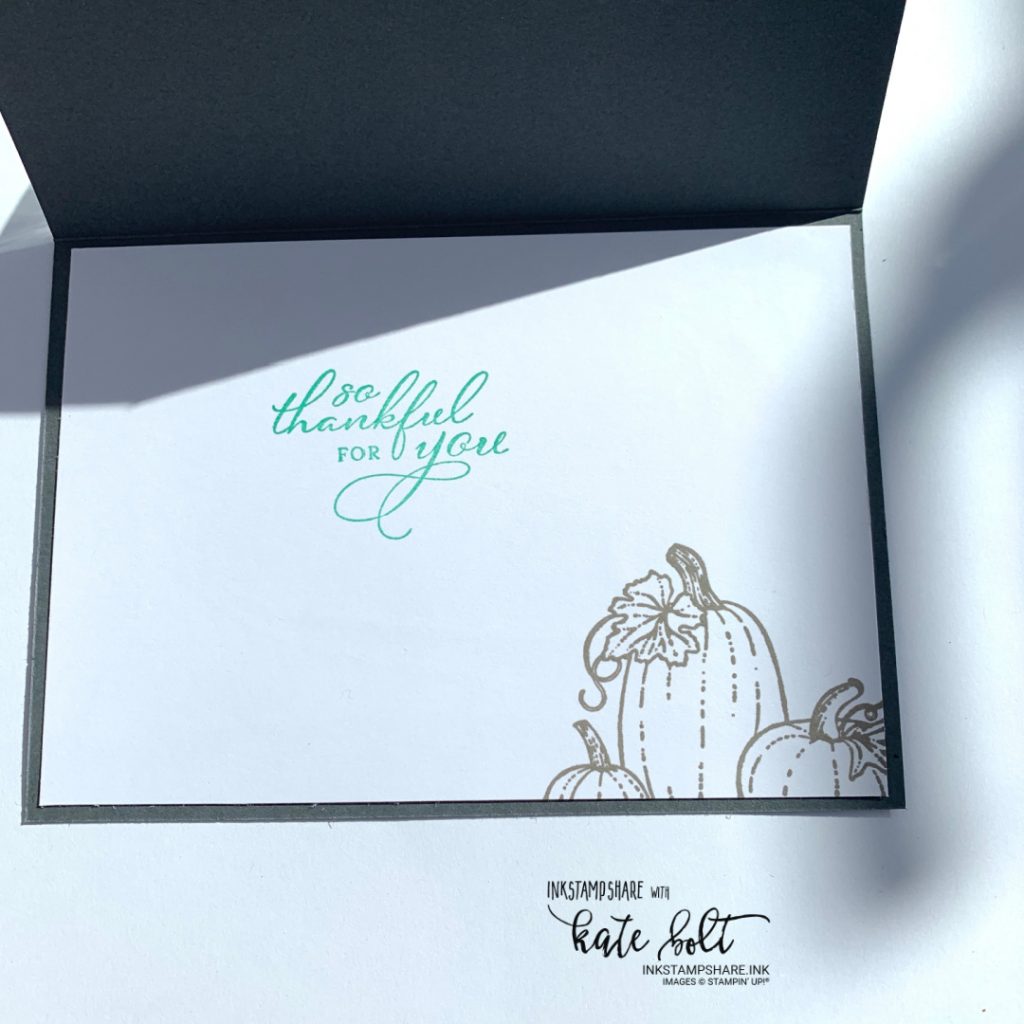 Add the pumpkins stamped inside too. Perhaps you could use watercolour paper and watercolour the inside too, or leave it as it is as I have done. This sentiment is perfect for a thank you card. The font is lovely, but you can add any sentiment you like to fit the occasion for your card.
I hope you like the card and that it inspires you to have a go at water colouring using your ink pads.
Here are all the products with clickable links to my online shop
Thanks so much for stopping by my blog today.
Kate xx
October Host Code is AEUEYXTH