Create a waddle with Penguin Place! Hello and welcome! How cute are these guys? These penguins are from the Penguin Place Bundle, a fun stamp and penguin builder punch bundle! It's
Today I have a quick card made for my team's Make n Take last month at our monthly meet-up! It's a great set to show the masking technique. A really simple way to mask off parts of a stamp as you stamp the images over each other so that they don't overlap! This little group of penguins for example!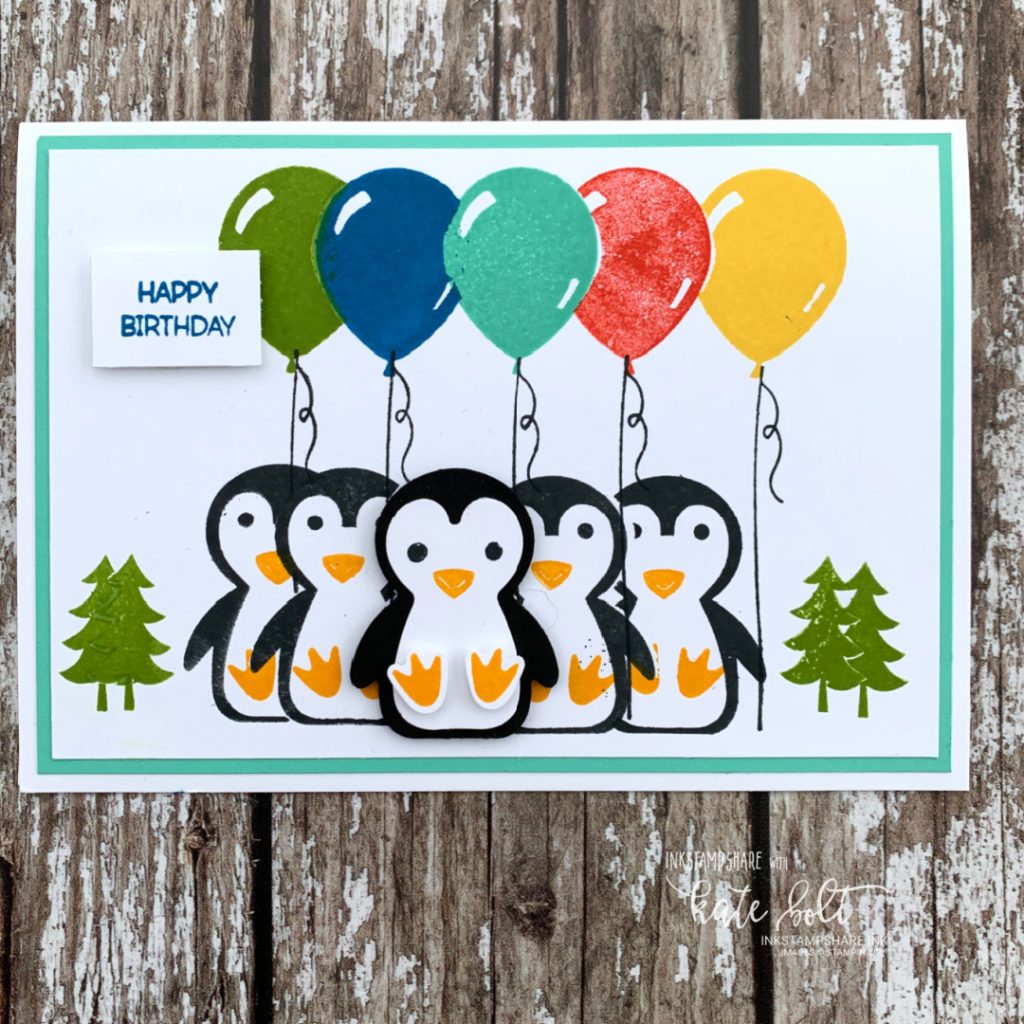 Create A Waddle With Penguin Place!
Apparently, the collective noun for a group of penguins is a raft if they are in the water and a waddle if they are on land! How funny! So, to create a waddle, first stamp your first image. I put my penguin front and centre. Stamp another the same on a piece of a post-it note, (make sure to include the sticky part on the back) and cut the image out by hand. Cut very close, actually on the lines. Place the stamped post-it note image onto your first stamped image and then stamp either side. You can keep moving the post-it note to cover the images and stamping on top to make your waddle as big as you like!
You can also add a punched-out penguin too using the Penguin punch to make him stand out! I hope you like this waddle of penguins and might feel inspired to create one of your own!
I love my Inkredible stampers team and there are a lot of laughs at my monthly team meet-ups. We all used different stamp sets and played around with the masking technique. I absolutely love my team. They are such a fun and friendly bunch! I am very blessed. I am so very happy that my lovely team is growing too! The Stampin' Up! community is such a great place to be.
Start With Savings
We have the most incredible (haha see what I did there) joining offer this month. It has to be the best that I've seen. You can choose £130 of any products you like from either of the current catalogues for just £75! With free shipping too! That's such a bargain. Perfect to fill your wishlist or an early Christmas present to yourself. It's great for everyone, whether you are an experienced stamper, a beginner or if you have never stamped before and would like to try. It's great for building your stash.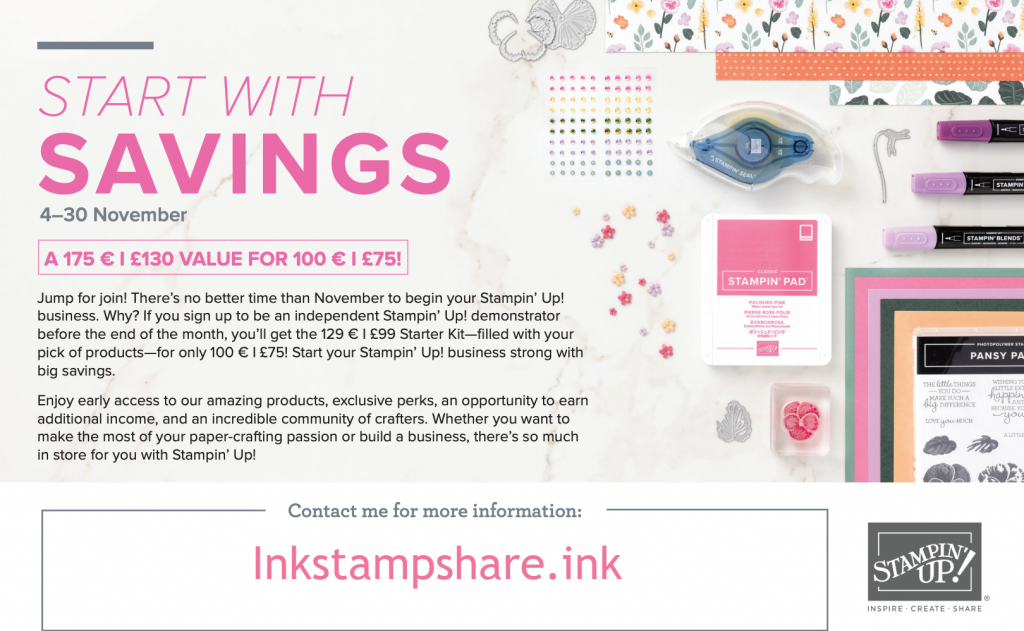 Click on the image if you'd like to take advantage of the offer and join now, or get in touch to find out more. I would love to have you on my team and I'm here to help!