Hand Penned Anything is possible! – Goodness, it's been just over a week since we had Onstage@home! Our annual Stampin Up! demonstrator conference. It's an amazing event with new products, the new upcoming catalogue, demonstrations, inspiration, learning, recognition, giveaways, and crafting!!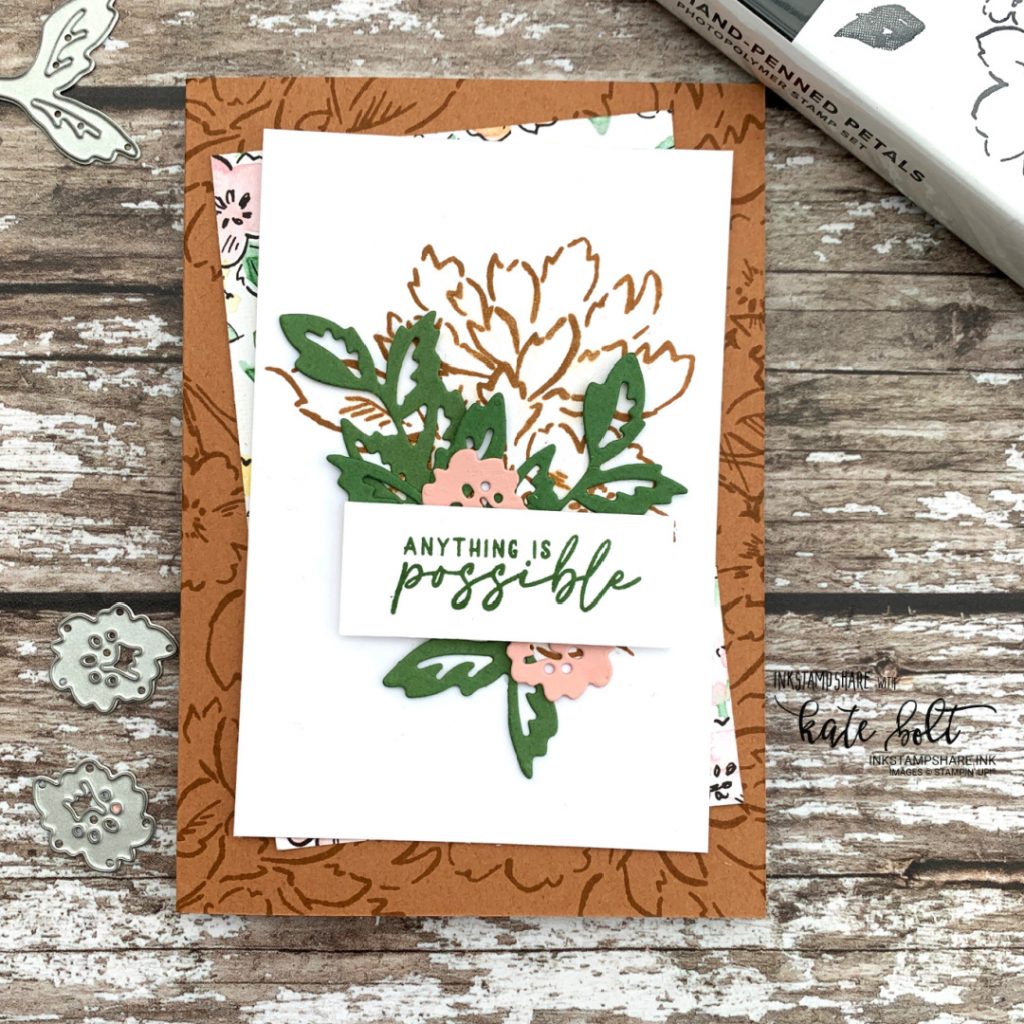 I didn't order the stamp set for the stamp and share experience at Onstage Do you ever not buy a stamp set, then see lots of beautiful projects made with it and then have to order it? Yes, that!! Needless to say, it's now on my list! But Stampin Up did give us a list of alternatives to use too. All these cards, created during Onstage are made using the Hand Penned stamp set and I LOVE it! What do you think of the Cinnamon Cider card base? I wouldn't have thought of it but I really like it!!
A little background stamping on this card base too. Tone on tone just like the Cinnamon Cider one.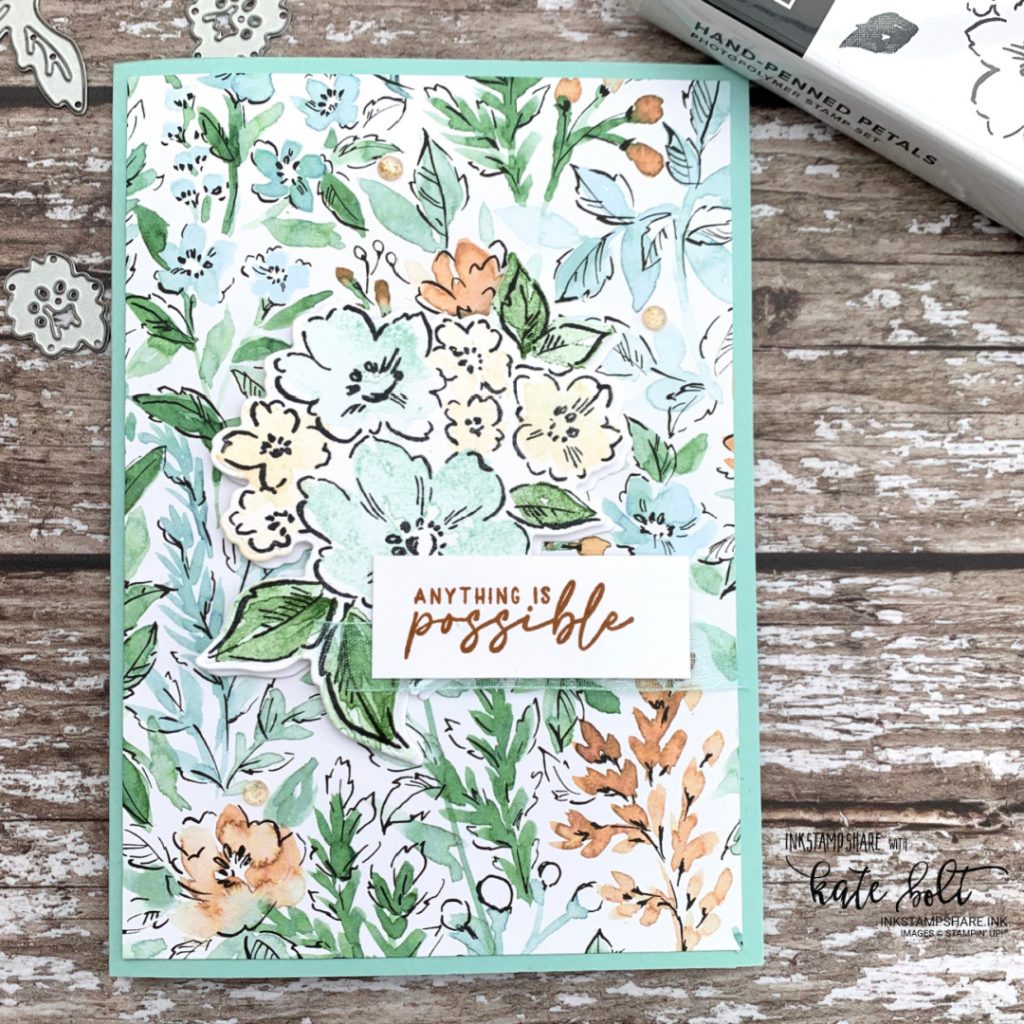 A little stamping and die cutting with the image raised up on Dimensional Foam Pads. Stamp the flowers in the same colour as the DSP panel. This paper is so beautiful!! I have used ALL of mine. But it's ok, I just need a new pack!
I love the sentiment I have used on all three cards and it is so apt! I have several close friends in the Stampin Up community who have absolutely smashed their goals out of the park this Stampin Up year and had fantastic recognition at Onstage!
Anything Is Possible!
And "Anything is possible!" is very apt for me too! I am so surprised and delighted to have been recognised for both leadership and team building! Just how amazing is that! I am so very thankful to my loyal customers, old and new, my class attendees, people who join me online and to my wonderful, lovely team! I also came #24 in the UK for team building!!! How can that be?! It's been quite a year for us all and I wouldn't have achieved it without you all. So THANKYOU!
Here's to another year of stamping, crafting, having fun and smashing some goals along the way!!
I hope you love the cards I made at #onstage@home using the Hand Penned Bundle. Use the hashtag and you will find a ton of inspiration from Onstage@home. Now just to wait for foe my pre-order from the brand new January Mini Catalogue to arrive! It's imminent – How exciting!
We have the most incredible joining offer this month and I would love to have you in my Inkredible stampers team. (see what I did there? haha) Click on the image to join or get in touch!