Hello and welcome! The Eden's Garden Collection! is such a pretty suite, full of the soft colours of Evening Evergreen, Soft Succulent, and Gold. I just can't seem to put it down. Today I am sharing with you my card and a few others picked out from an Eden's Garden collaboration! I am part of with other demonstrators from around the world!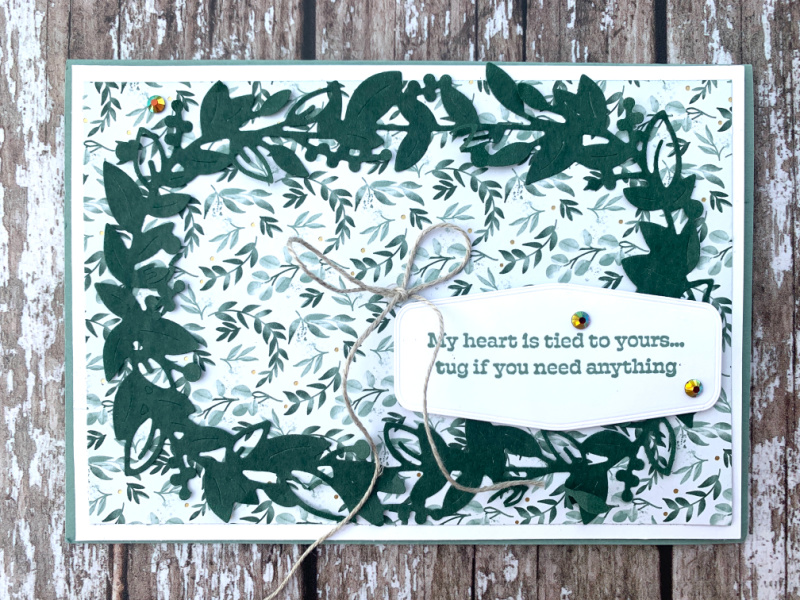 The papers are gorgeous! This is such a simple card to make.
Measurements:
Card Base – Soft Succulent card. A4 Scored at 10.5 cm and cut in half at 14.8 cm
Card Layer – Basic White card. 10 cm x 14.3 cm
Layer – DSP 9.5 cm x 13.8 cm
Cut the wreath from the Cotton Paper in Evening Evergreen and adhere to the DSP layer. Stamp the sentiment in Soft Succulent onto a die-cut shape or rectangle of Basic White card. Add some linen thread and a few of the Ever Eden gems.
Eden's Garden Collaboration!
Here are a few more cards made with this collection from other demonstrators from around the world.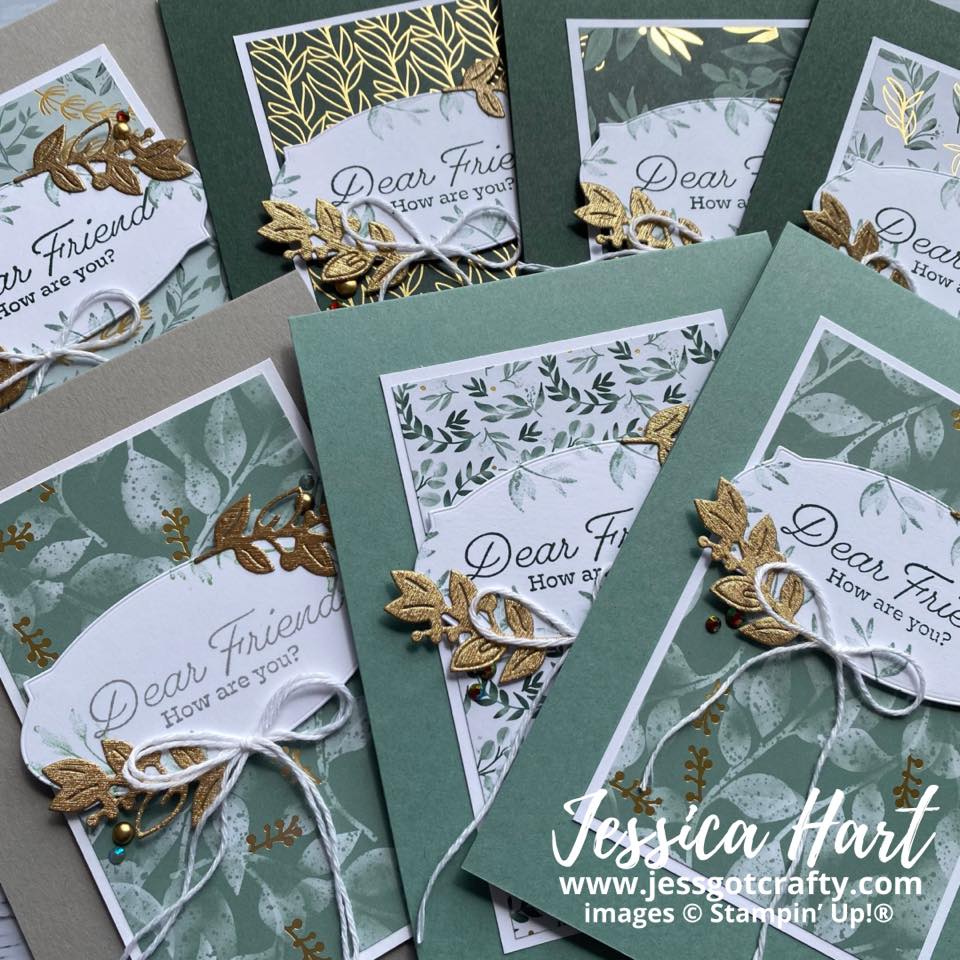 How gorgeous are these cards made by Jessica Hart from Australia. They are beautiful! I love how different they all look with the different pieces of the DSP and yet are all made exactly the same way. You can find her blog post here.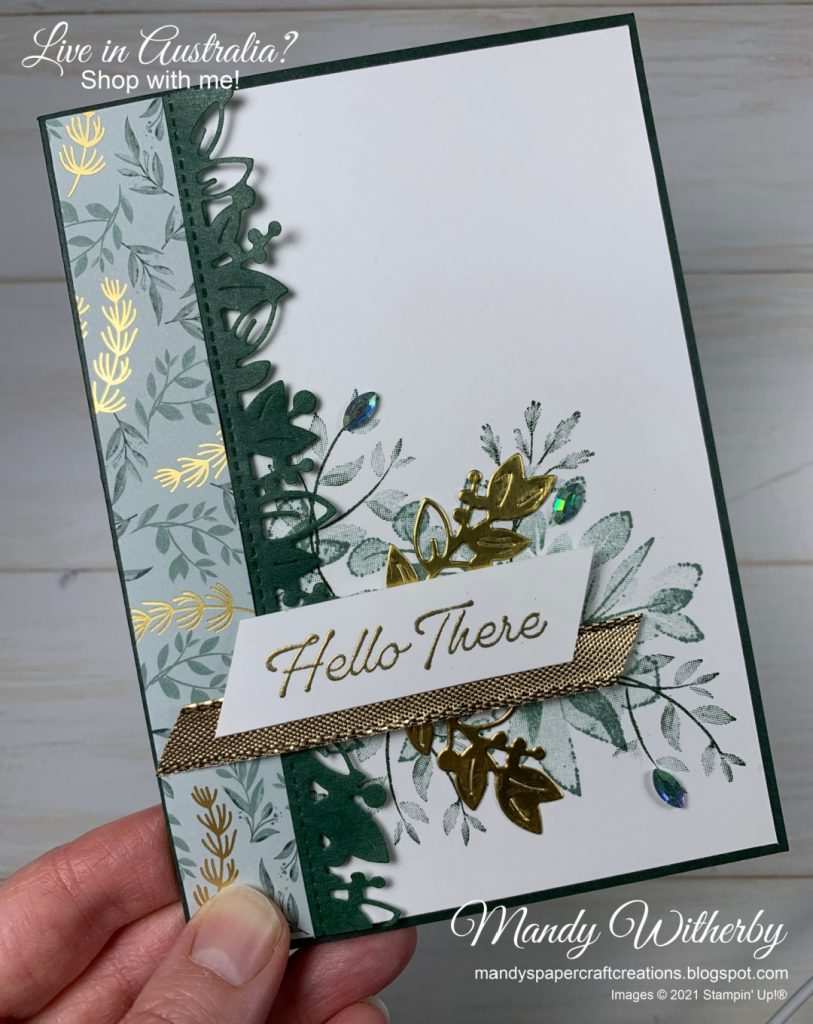 This stunning card is by Mandy Witherby, also from Australia. It's so pretty! You can find Mandy's blog here.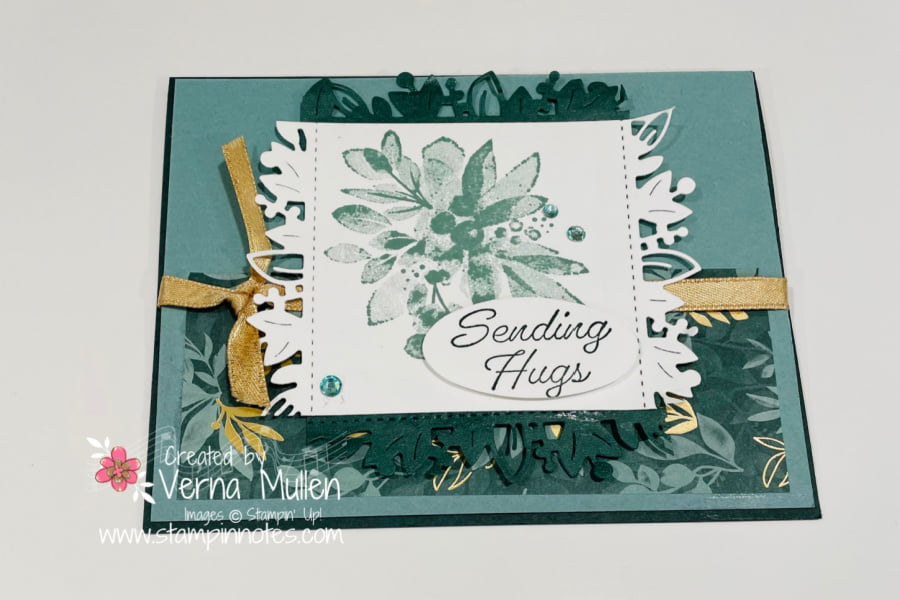 This one is by Verna Mullen from the USA. I love a square card! You can find her blog here.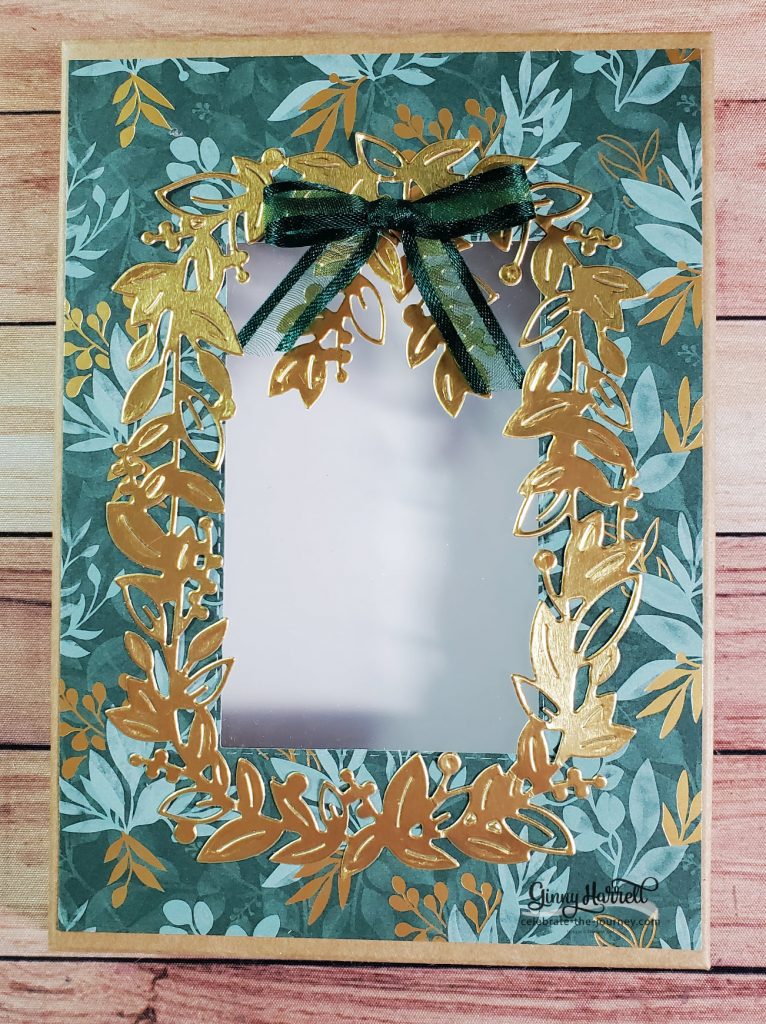 I love this one by Ginny Harrell from the USA. You can find her blog here.
You can see some other projects I've made with this suite here and here and here
I hope you've enjoyed seeing a few of the projects in the Eden's Garden collaboration! and you have got lots of inspiration to get you crafting with this gorgeous suite. Do let me know in the comments!