Hello and welcome. Today I am using the new Eden's Garden for Coffee & Cards. Have you seen this beautiful new Suite? It's gorgeous! And It's available from today November 2nd. I'm not sure which I love the most, the dies or the Specialty Designer Serirs Papers (that's patterned papers) Actually, maybe it's those gems!
New Eden's Garden For Coffee & Cards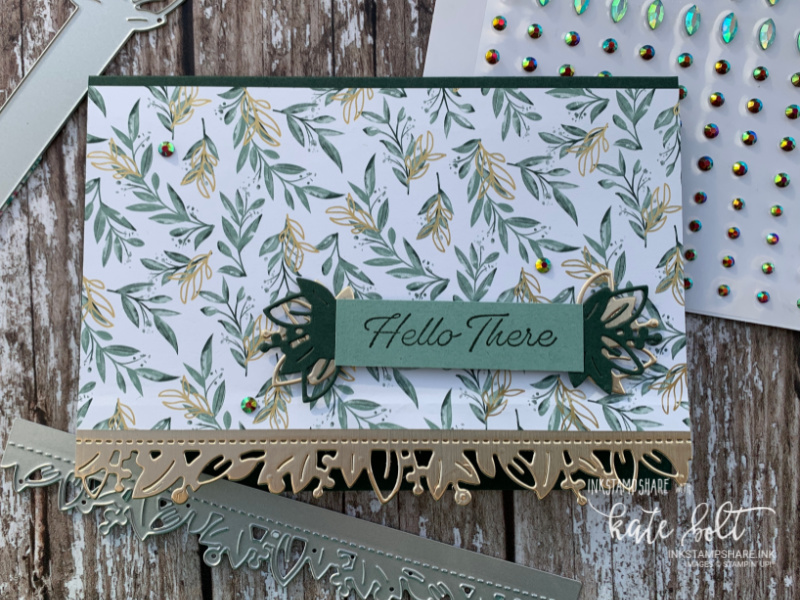 This decorative edge die is so pretty. Use it with the Brushed Metallic card in Gold to echo the papers. I love it! I also love the Garden Gems. So, so pretty.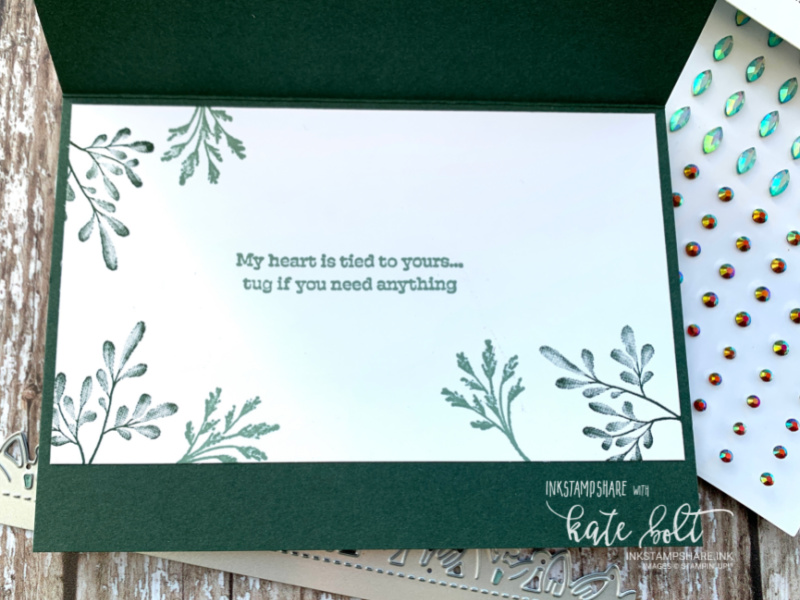 The sentiments in this stamp set are fabulous too. I think it's going to be very popular. This one is a favourite of mine. I'm going to use it for a card to send to my two older children who are away at university. Not the most obvious use of this sentiment. But perfect!!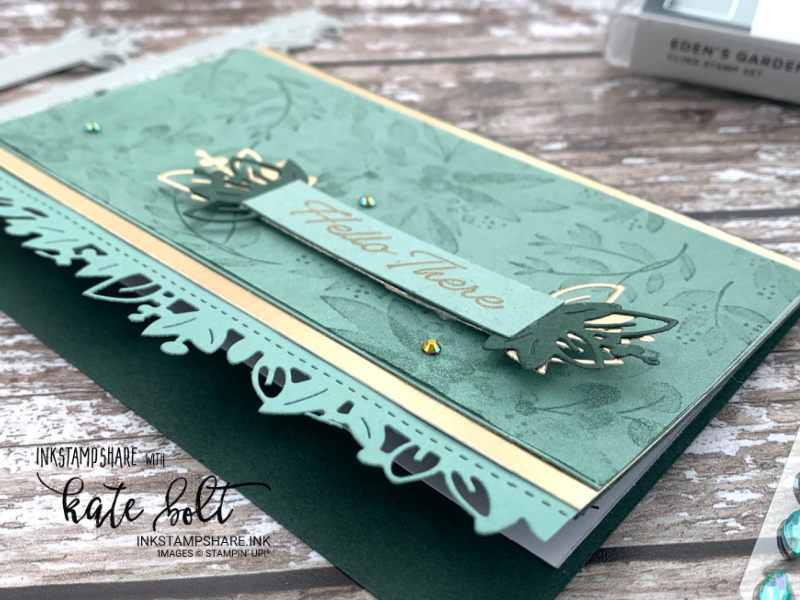 This is my original card. made for a blog post a couple of weeks ago. Exactly the same layout, except instead of the DSP I have stamped using the Eden's Garden stamps onto the Cotton Paper which is also part of the suite. The suite comprises stamps, dies, Garden Gems, Designer Series Papers, and Cotton Papers. The colours are so soft. Soft Succulent, Evening Evergreen, and Gold. This Suite is an early release for the new January to June mini catalogue! But…. the bundle only (stamps and dies) will be available then. The papers, cotton papers, and gems are limited release. You can buy them individually or as a suite. But don't miss out on the papers and gems! too pretty to miss.
Measurements:
Card Base – Evening Evergreen A4 score at 10.5 cm and cut in half at 14.8 cm
Trim a little from the front – I measured to 9 cm.
Gold layer 14.8 cm x 8.5 cm/ Designer Series Paper
Soft Succulent Cotton paper 14.8 cm x 7.5 cm (For stamping)
Soft Succulent card 14.8 cm x 7.5 cm (to back the cotton paper)
Sentiment Panel – Soft Succulent Card 1.5 x 6 cm
Insert – Basic white Card 14.3 cm x 8.5 cm