Edens Garden Cards. Hello and welcome to my blog. Earlier in the week, I shared a couple of the cards I made for Coffee and Cards this week using the beautiful new Eden's Garden Suite. Today I am sharing the third card from this week's Coffee and Cards.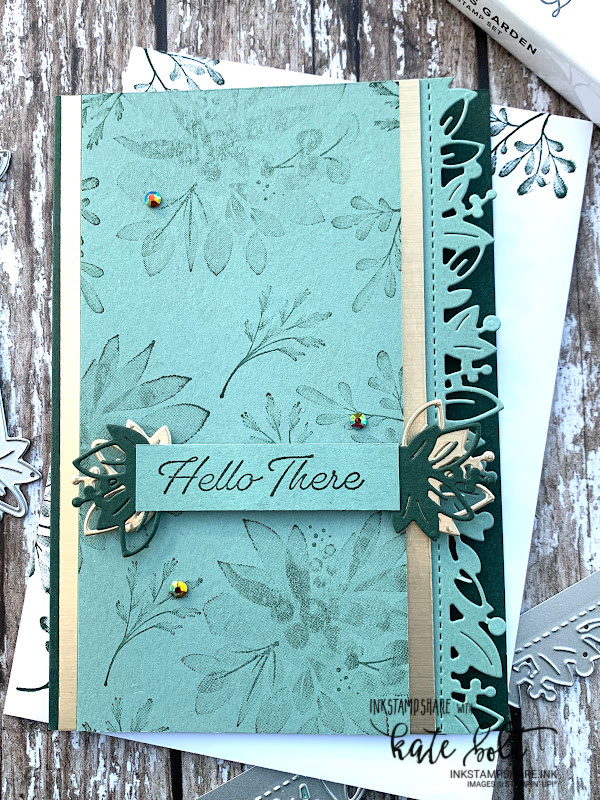 I love the Hello There sentiment, I definitely have use for these types of cards. Especially when you want to let someone know you are thinking of them or just want to raise a smile.
You can find the blog post for the landscape version with all the measurements here. It's the same design, just in portrait instead of landscape. Simply create the card in exactly the same way. Just rotate your sentiment panel.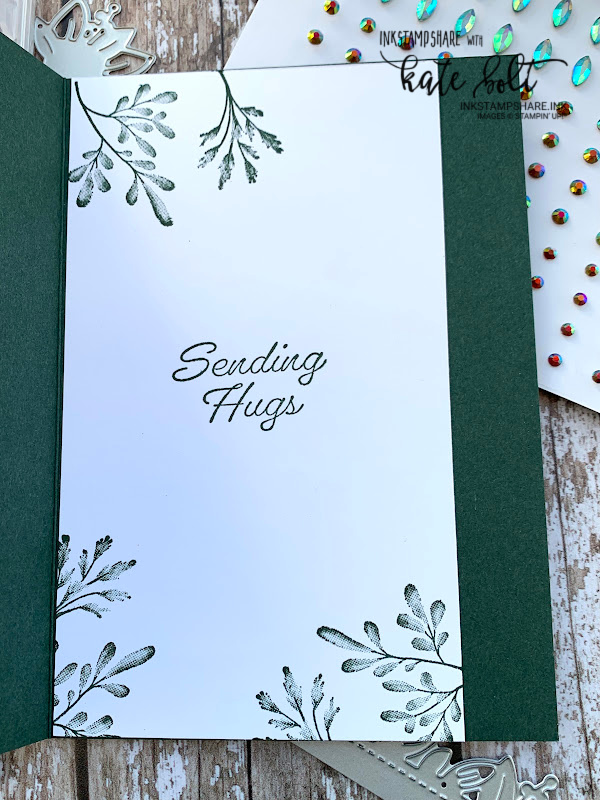 The Eden's Garden stamp set has some beautiful sentiments. Stamp some of the foliage inside the card in Evening Evergreen ink to match the card base.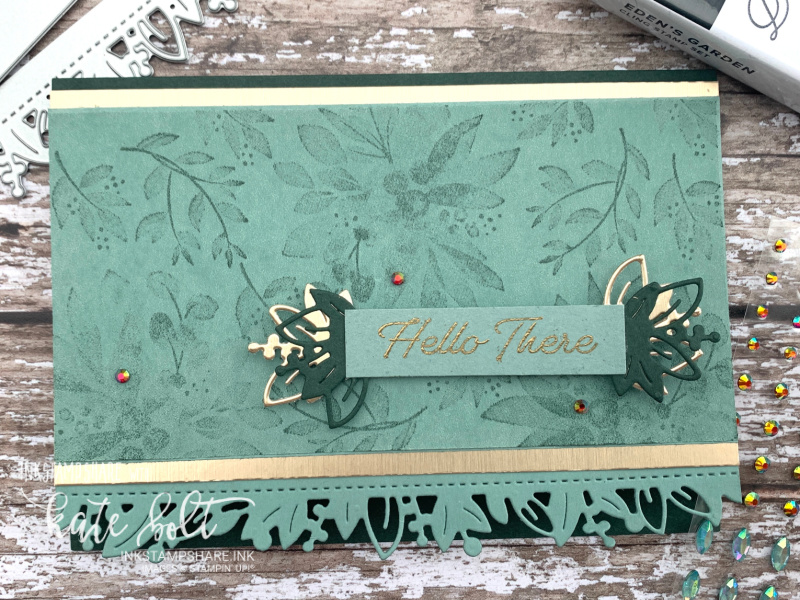 This is the original card in landscape. The decorative edge die cut is beautiful, isn't it?! The Gold layer and Gold embossing of the sentiment make it just that little bit more special.
I hope you like them. I'll be using this Suite a lot for sure. It's so pretty. I think they will be great for Christmas projects too. The papers are gorgeous too. You can find them in my online shop here.