Hello and a Happy New Year to you! Today we have a Rainbow Of Happiness for Coffee & Cards! Perfect for my first Coffee & Cards of the new year. Today Jan 4th the brand new Stampin' Up! Jan – June mini catalogue goes live and alongside it is a brand new Saleabration brochure full of beautiful products that are free with a £45 spend.
Check out the replay here on my YouTube channel to see how I made these cards for Coffee & Cards and a better look at the Rainbow Of Happiness stamps, the dies, ( did I say how much I love these!), the Cloud Punch, and the Sunshine & Rainbows papers too. I hope you enjoy the chat too. Please give me a thumbs up and subscribe, it really helps. Catch me live on my Facebook page every Tuesday morning at 11 am GMT here.
Rainbow Of Happiness for Coffee & Cards!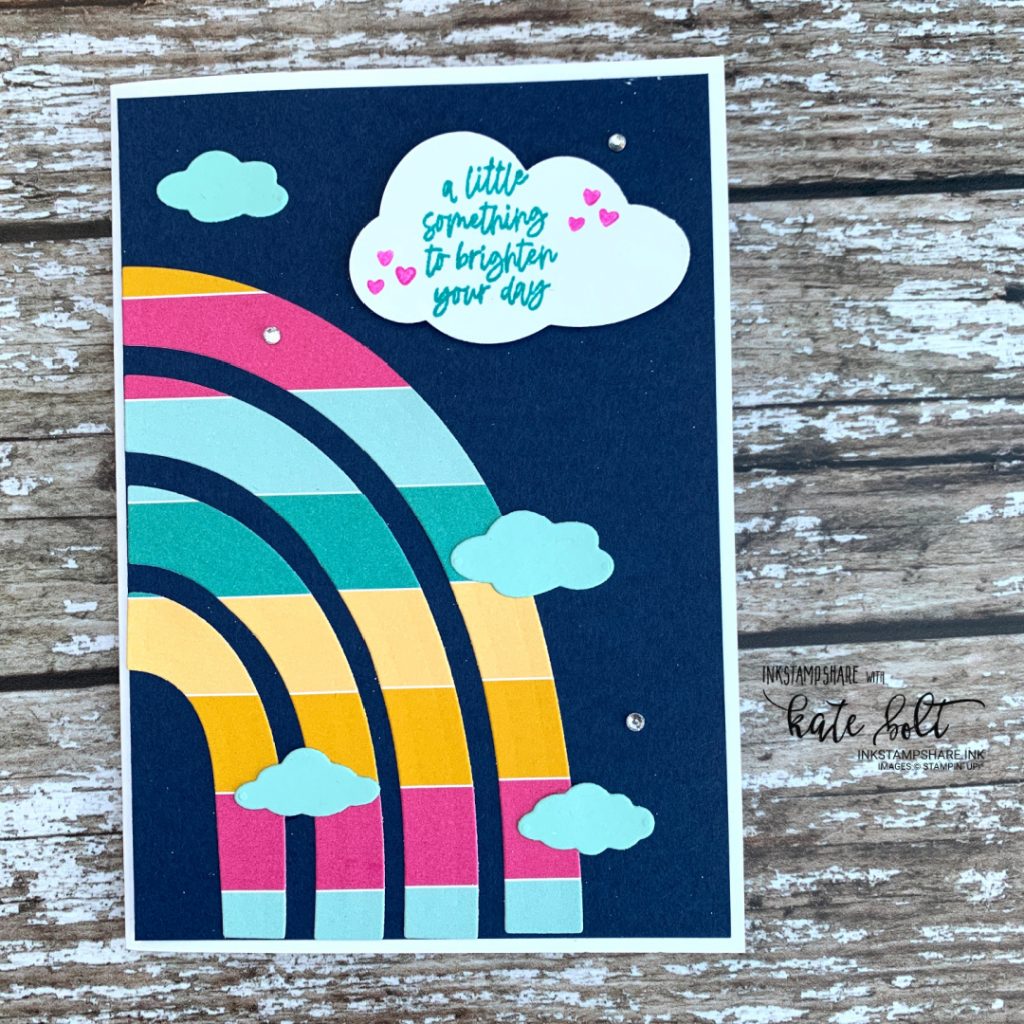 Simply cut out this rainbow using the striped paper from the Sunshine & Rainbows paper using the Rainbow dies. Use Pool party card for the clouds. Cut them out using the cloud dies, also from the same die set.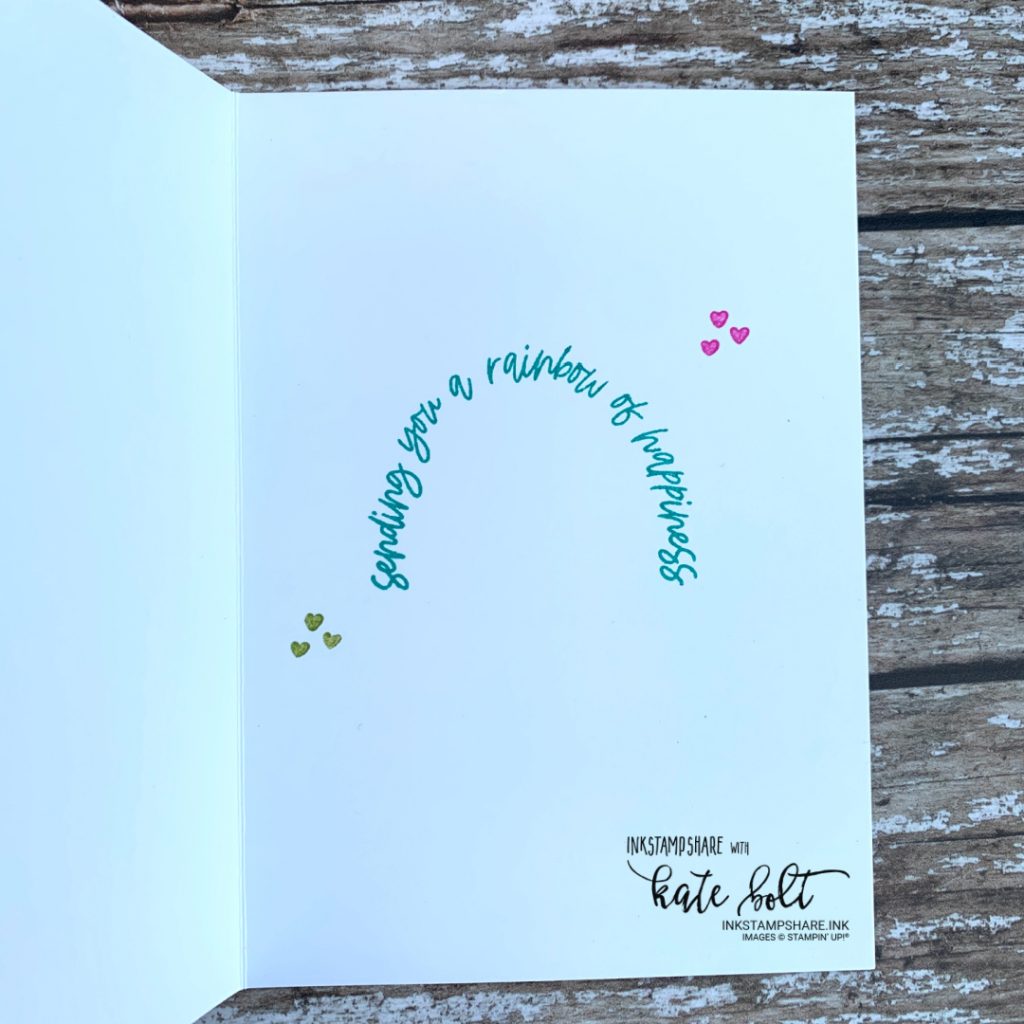 Choose a sentiment for both the front of the card and inside. I love this one. Stamp it on its own as I have here or it also nests in the set of rainbow stamps from the stamp set,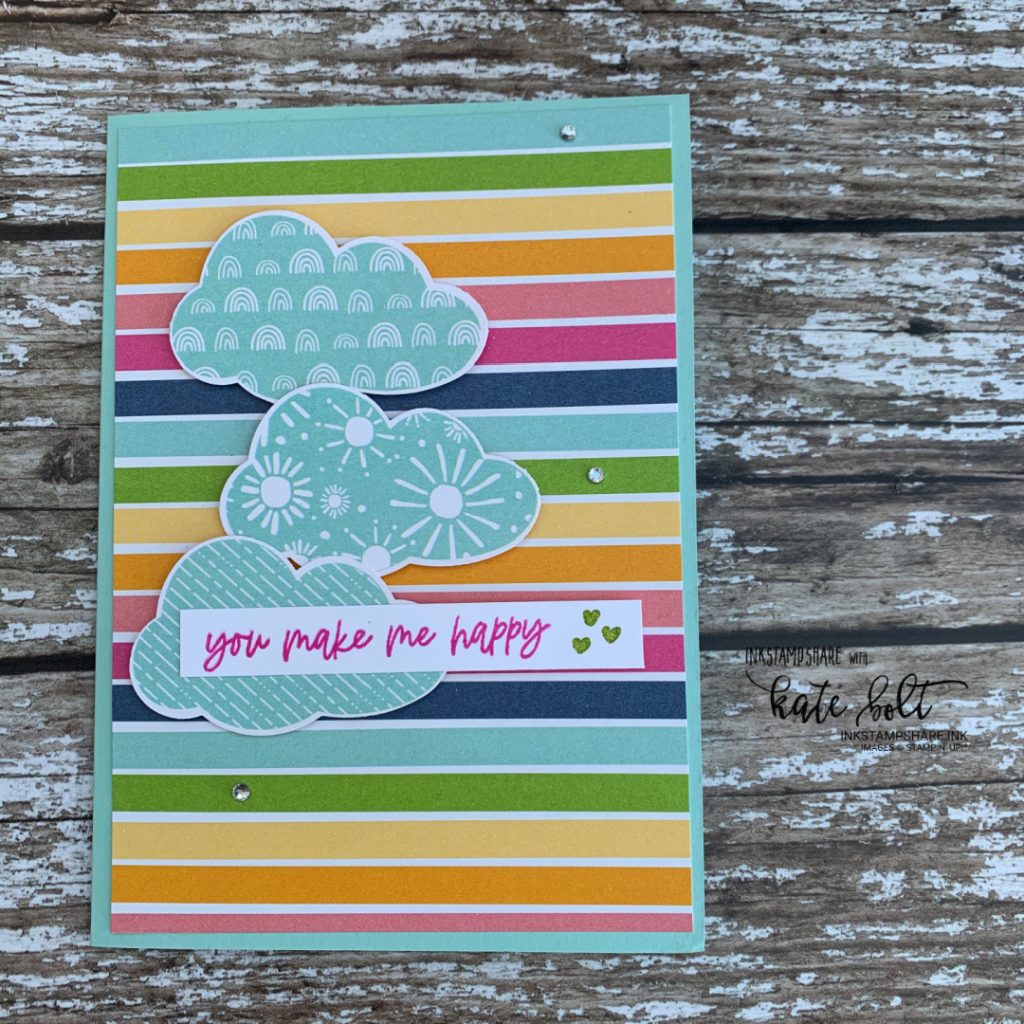 Use the new Cloud Punch to create this card. I absolutely love the Sunshine & Rainbows papers, arent the colours glorious!! The stripes here and the clouds are both from the pack. Such a quick and simple. card to make.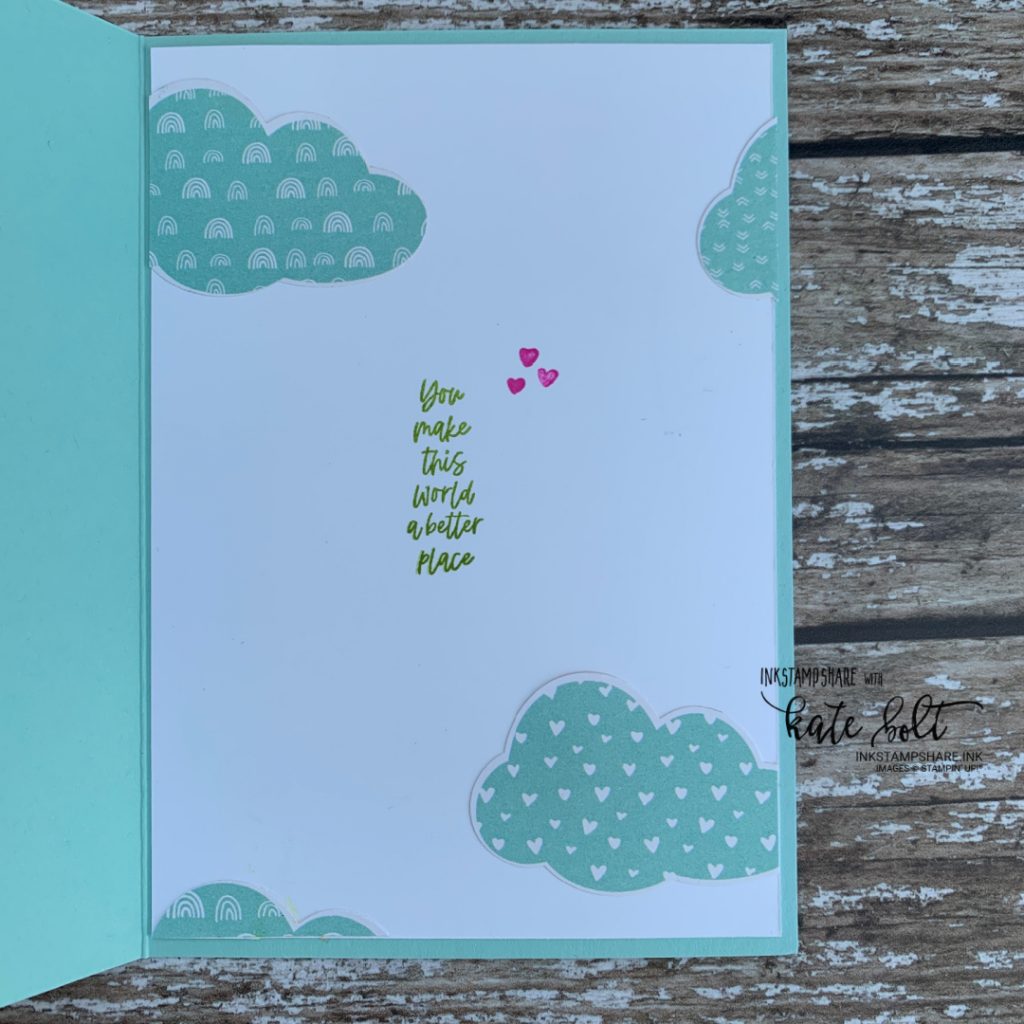 The new Cloud Punch punches out the clouds from the Sunshine & Rainbows DSP (this DSP is free with Saleabration in my online shop here) I love a punch that both works by itself and also punches out images from the papers. Punch out the partial clouds from the edges of the papers and use them on your cards too. No waste at all!
I hope you love them! If you would like a catalogue, do get in touch using the CONTACT ME button. Alternatively, you can find the pdf for both the current catalogues and saleabration in the sidebar.
Click the links below to purchase the products used for this project in my online shop. Do use this month's HOST code 6BXATGNR so that I can send you a handmade card and a thank you gift for shopping online with me.