Hello & welcome! What do you do when you are self-isolating but feel well enough to do something? Make some cards! Crafting is just such a great therapy, isn't it?! I just had to pull out this fun stamp set and create a Nuts & Bolts Valentine's Card. The Nuts & Bolts stamps are so fun! Perfect for a robot birthday card for the young or not so young. It also has perfect imagery and sentiments to create Valentine cards too.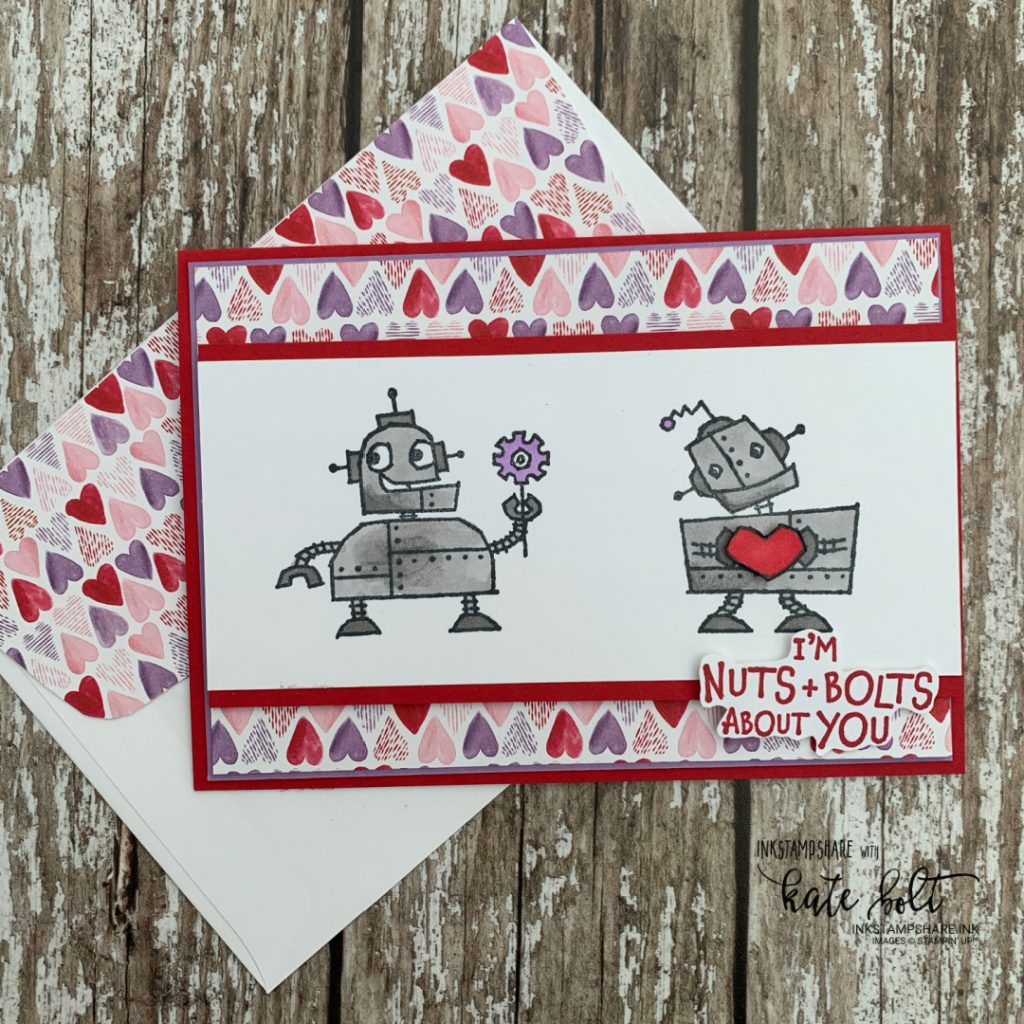 Add in some of the Sweet Talk Designer Series Paper to make it simple. Colour in the images with Stampin Blends.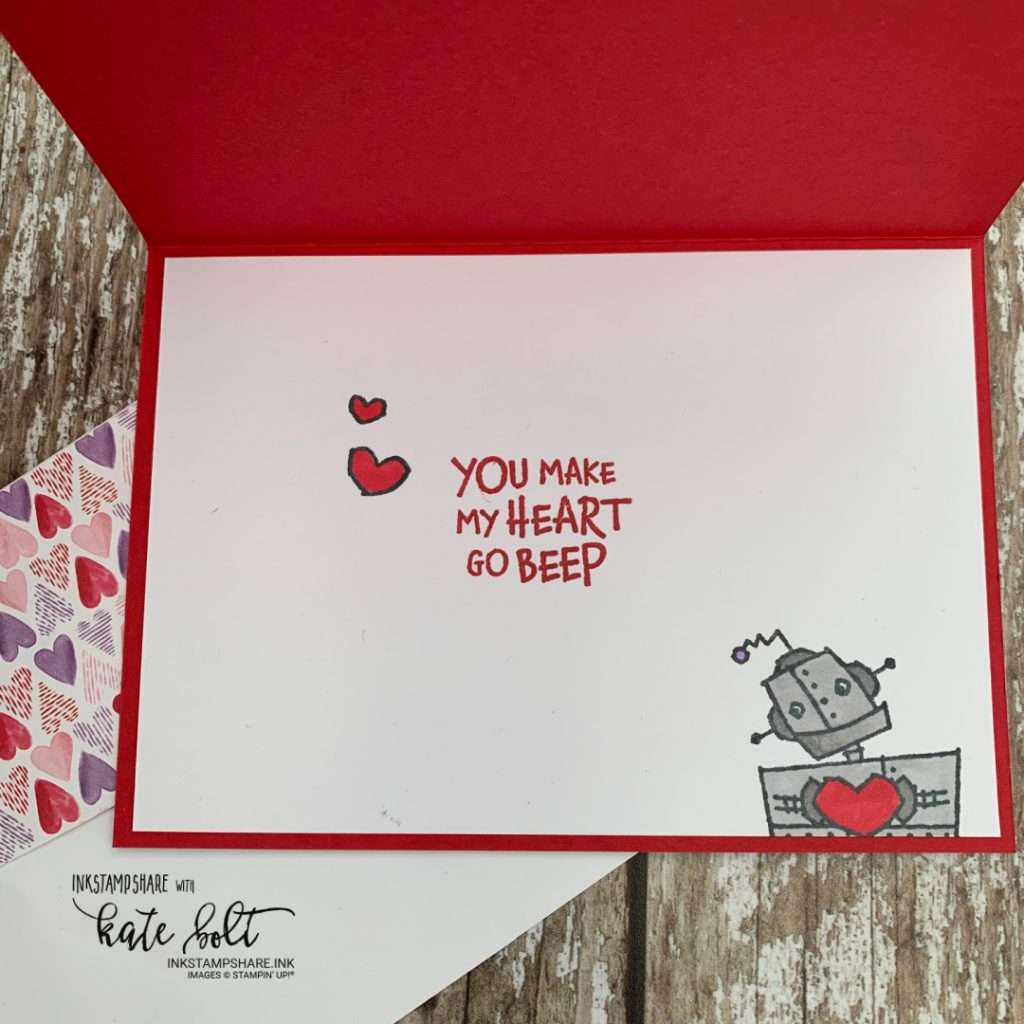 How fun is this!!! Perfect to give my lovely hubby on Valentine's Day. Do you think he will like it?
Nuts & Bolts Valentine's Card
You can see exactly how I made them in this YouTube video tutorial. I hope you enjoy it! Please give me a thumbs up and subscribe if you do. It really helps!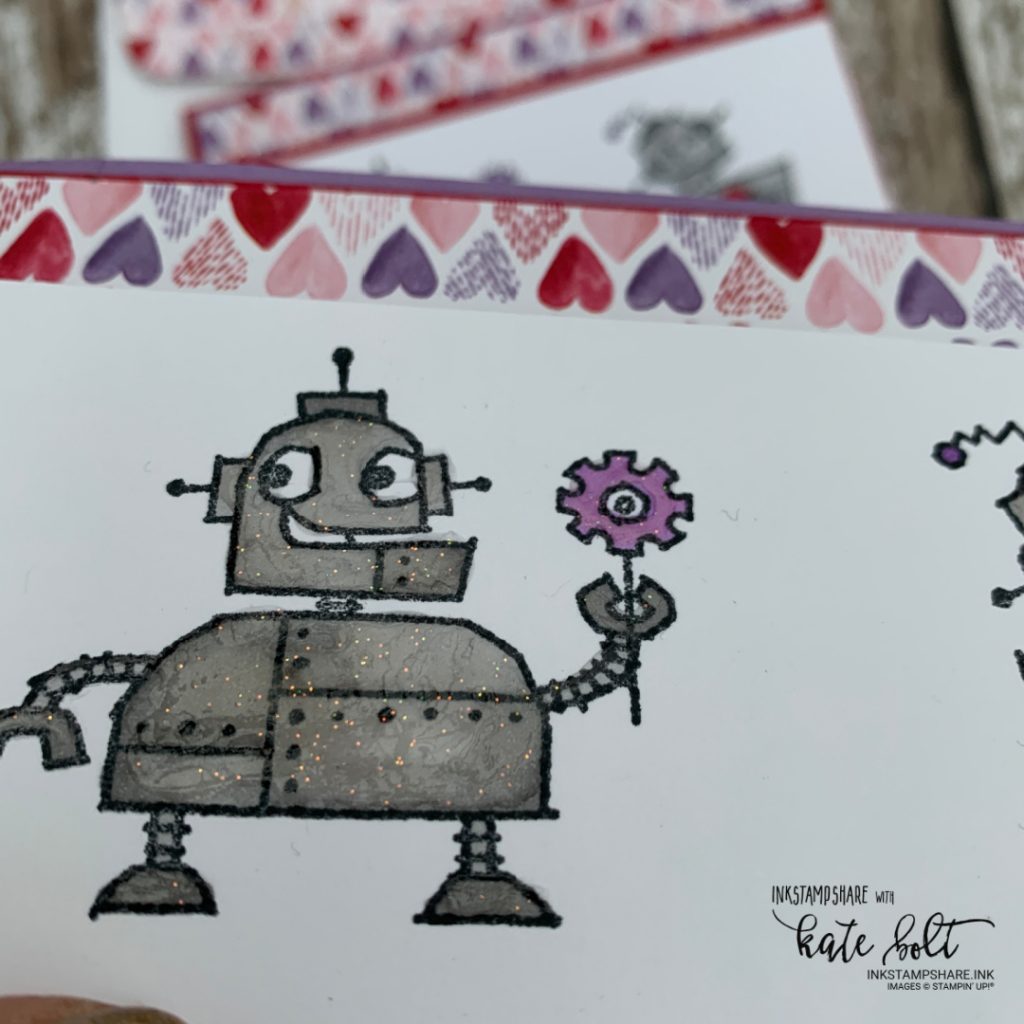 You can use the Shimmery Liquid Effects to make the robots shiny and a little sparkly as I have done here.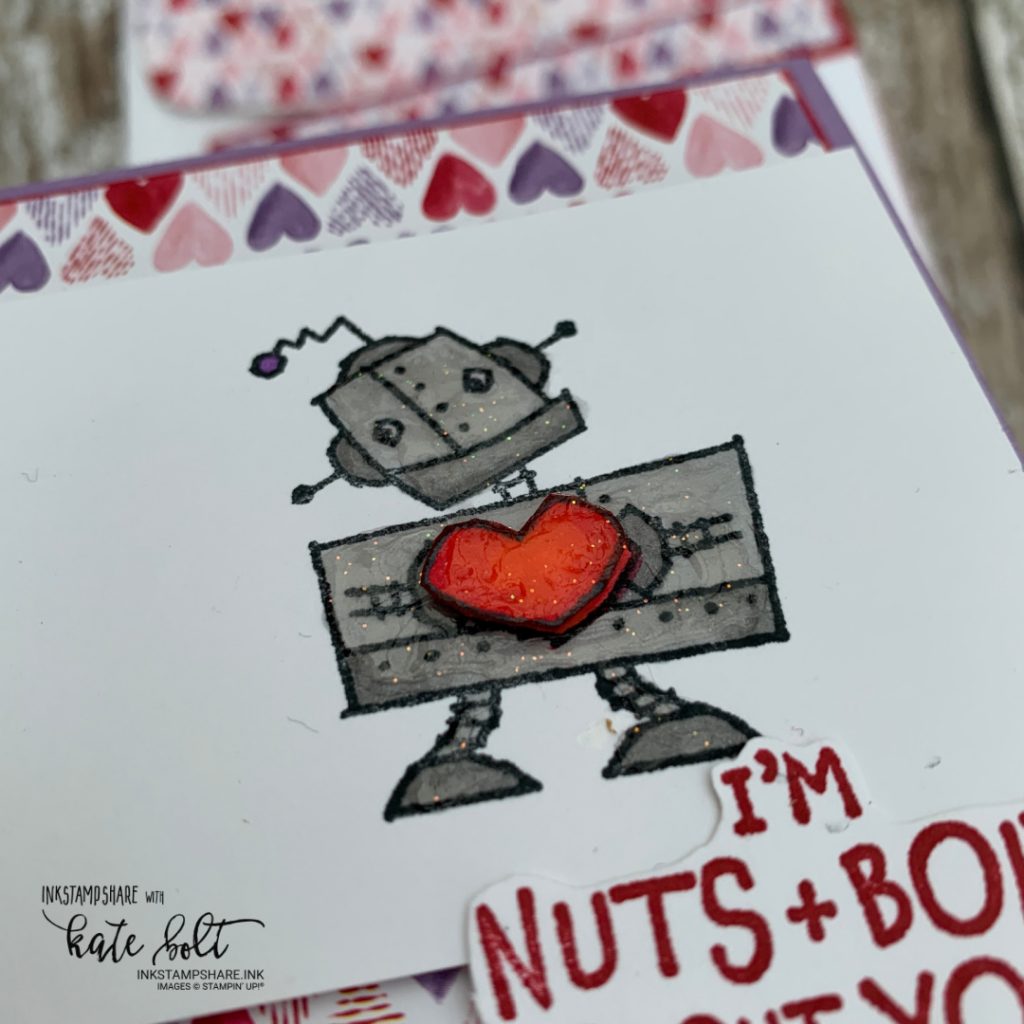 and here.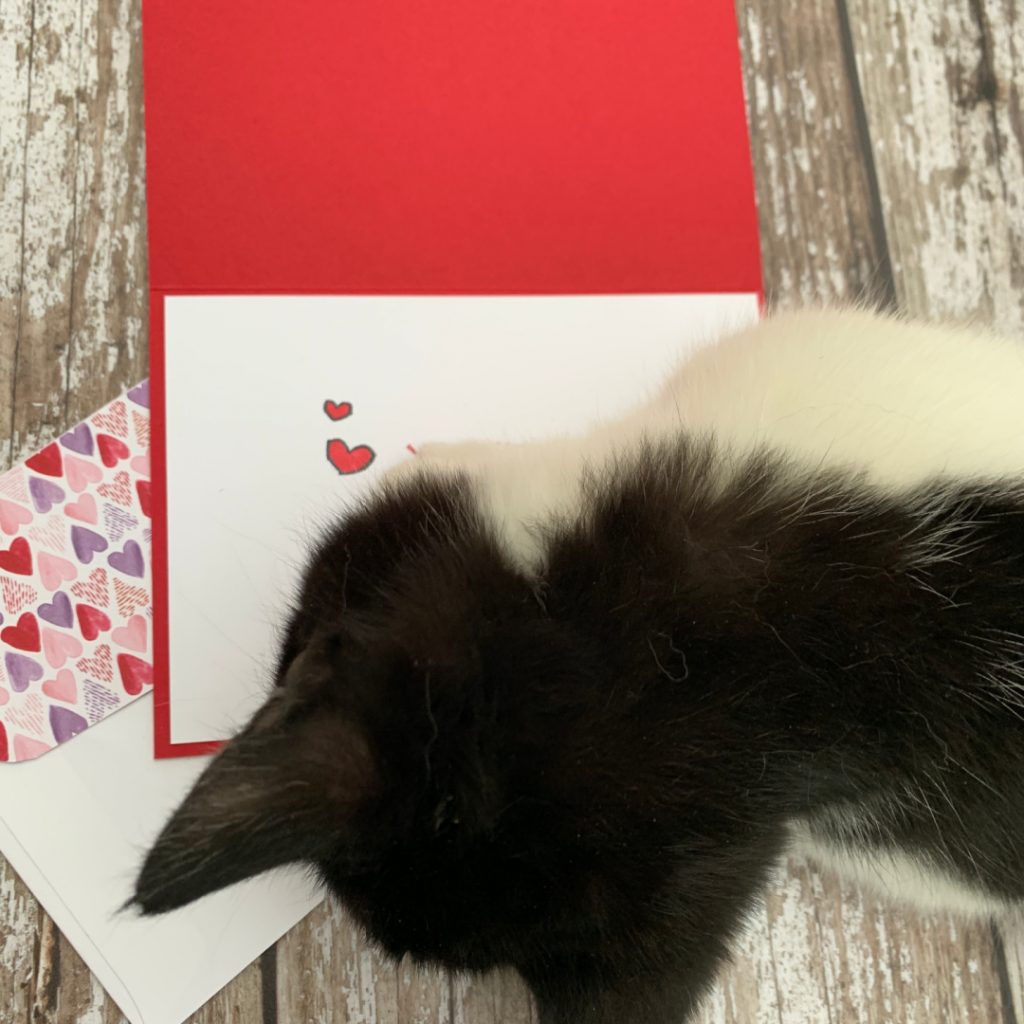 Just lately I've been getting a lot of "help" in the craft room. You might have seen her in the video. She also wants to help with photography!
I hope you enjoyed today's card and might be inspired to create with the Nuts & Bolts stamp set.