Driving By just to say hi! Hello and welcome. How cute is this car?! It reminds me of Penelope Pitstop's car from the Whacky Races. A cartoon that I watched as a child. Who remembers that? I love this stamp set! It's free from Stampin Up's Saleabration. I can't wait to play with it a little more. Think of the colours you can use. So many different possibilities. With ballooons or without for this one. Add in a Happy Birthday sentiment with the balloons. Perfect!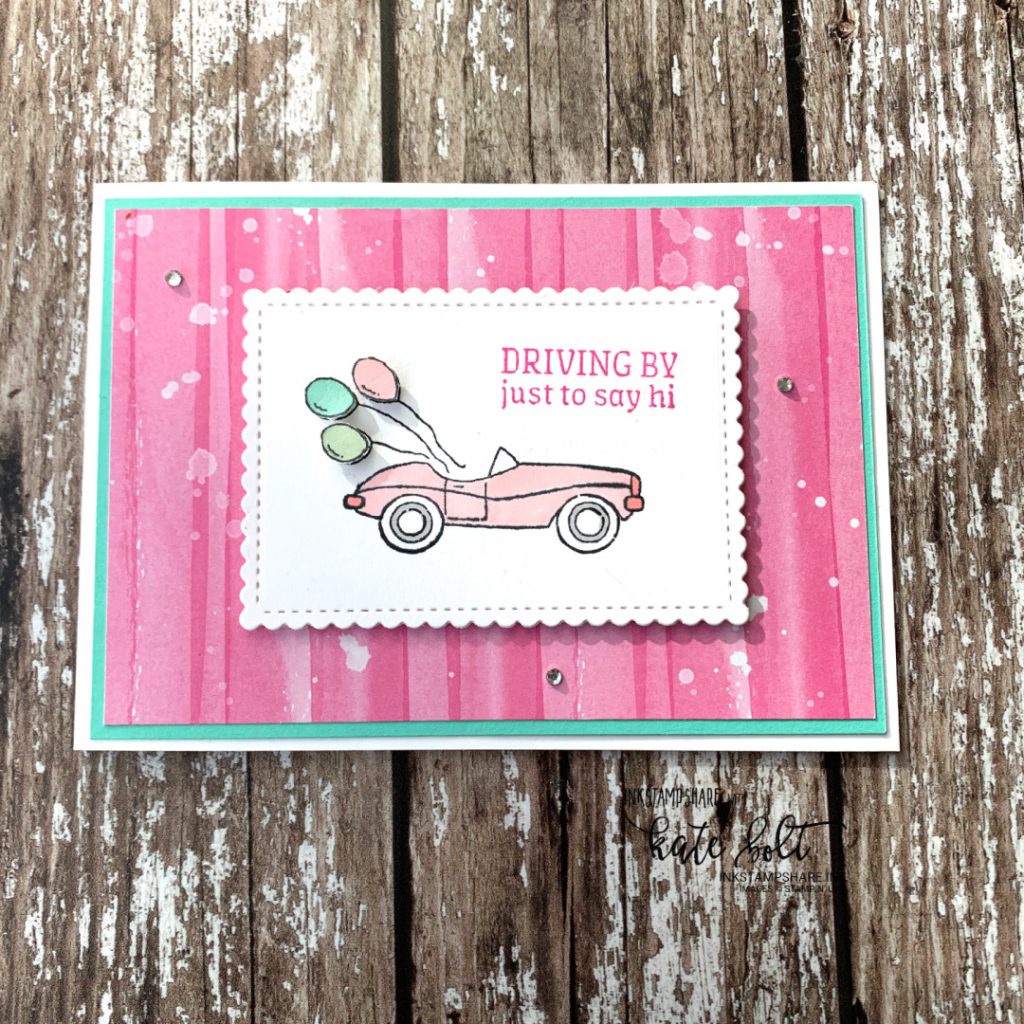 Do you take your colour inspiration from your papers? Or from the colour you decide for your stamped image? This time I had to add in some of the gorgeous Abstract Beauty Speciality Designer Series Papers. It's a new size for Stampin Up in 6″ x 4″. Perfect for cards or matting and layering. I took the colour inspiration from the paper. A shade lighter for the car though. The paper is Magenta Madness and the car is coloured with Flirty Flamingo Stampin Blends.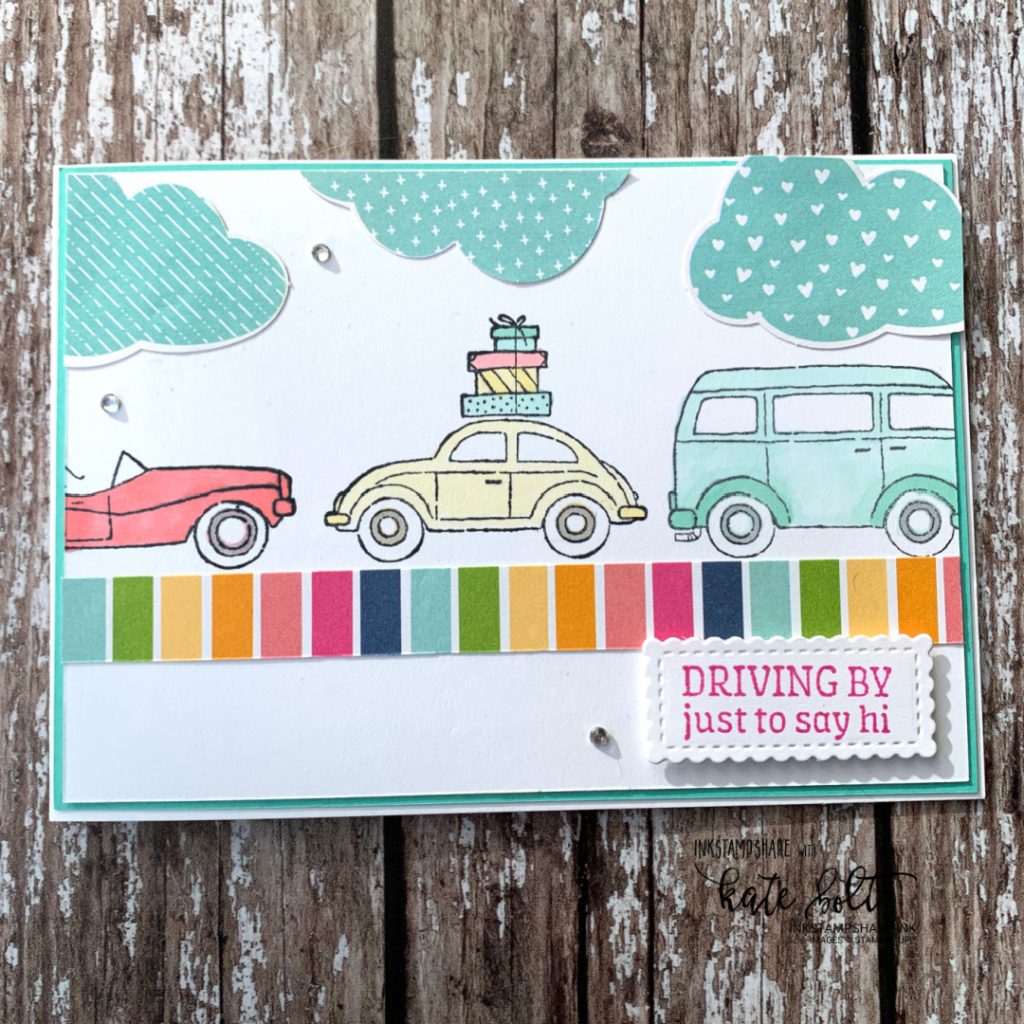 Another favourite paper pack of mine and another Saleabration item! The Sunshine & Wishes Designer Series Paper. It's stunning!! Use just a little scrap to create a rainbow road for your Driving By stamps. The clouds in the same paper are a fun addition. Cut using the Cloud Punch. (how cool that the punch matches!) I have a lot of ideas for these stamps. Particularly the VW Beetle and Camper Van! maybe some paper piecing!
Driving By Just To Say Hi!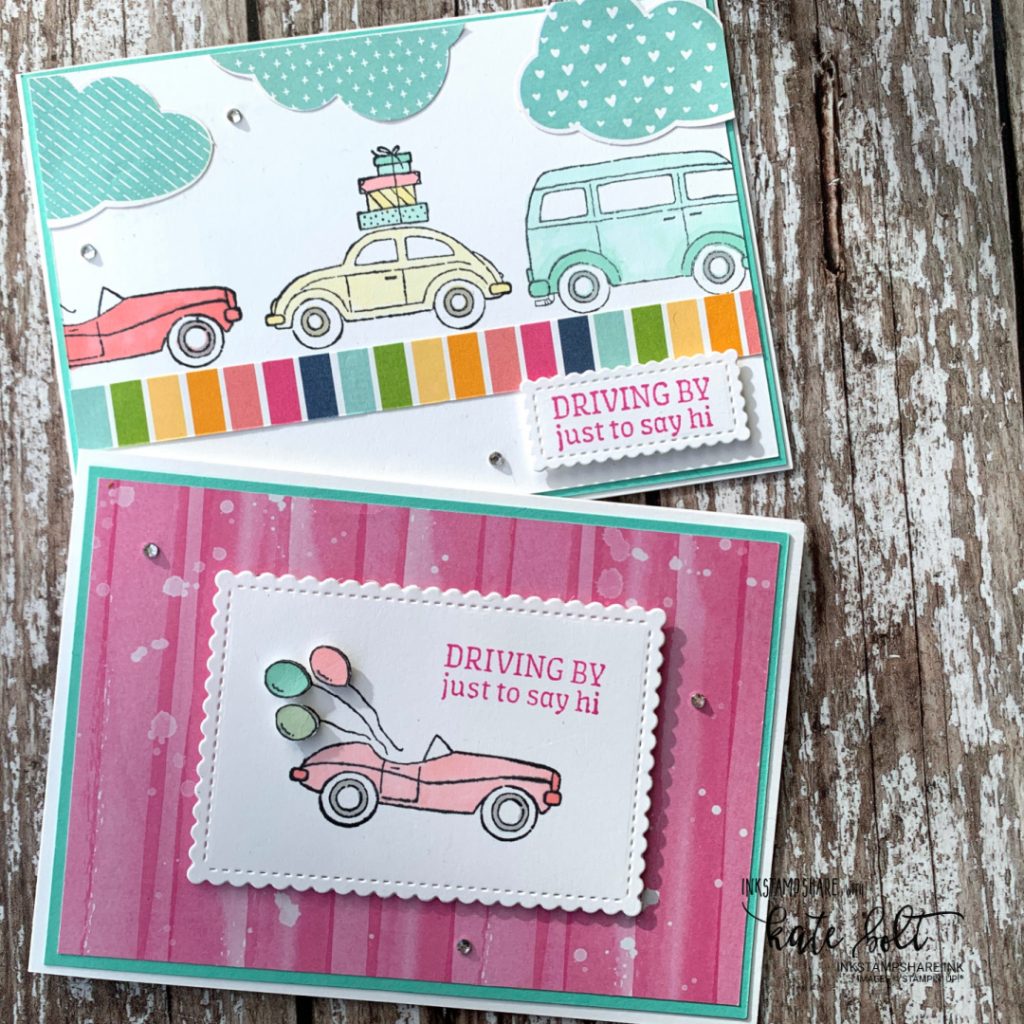 So much fun! The Driving By stamp set is part of Saleabration! That means it's FREE with a £45 order in my online Stampin Up shop until the end of February. It's a great set and it's free!!I hope you like these fun cards. Do let me know in the comments.