Hello and welcome! I couldn't resist using the new Nature's Prints Bundle For Coffee & Cards facebook live last week. It's part of a beautiful Suite of products called the Sun Print Suite and I love it. If you hadn't noticed. lol! It's full of blues and whites including one of our brand new In Colours Starry Sky, with a touch of Gray Granite. I haven't used the papers on this particular card but am definitely inspired by the colour theme.
Nature's Prints Bundle For Coffee & Cards
You can catch the replay of Coffee & Cards live here on my YouTube channel. Showing you exactly how this card is made. Do let me know in the comments what you think. And if you like it, do please give me a thumbs up and subscribe. It helps a lot!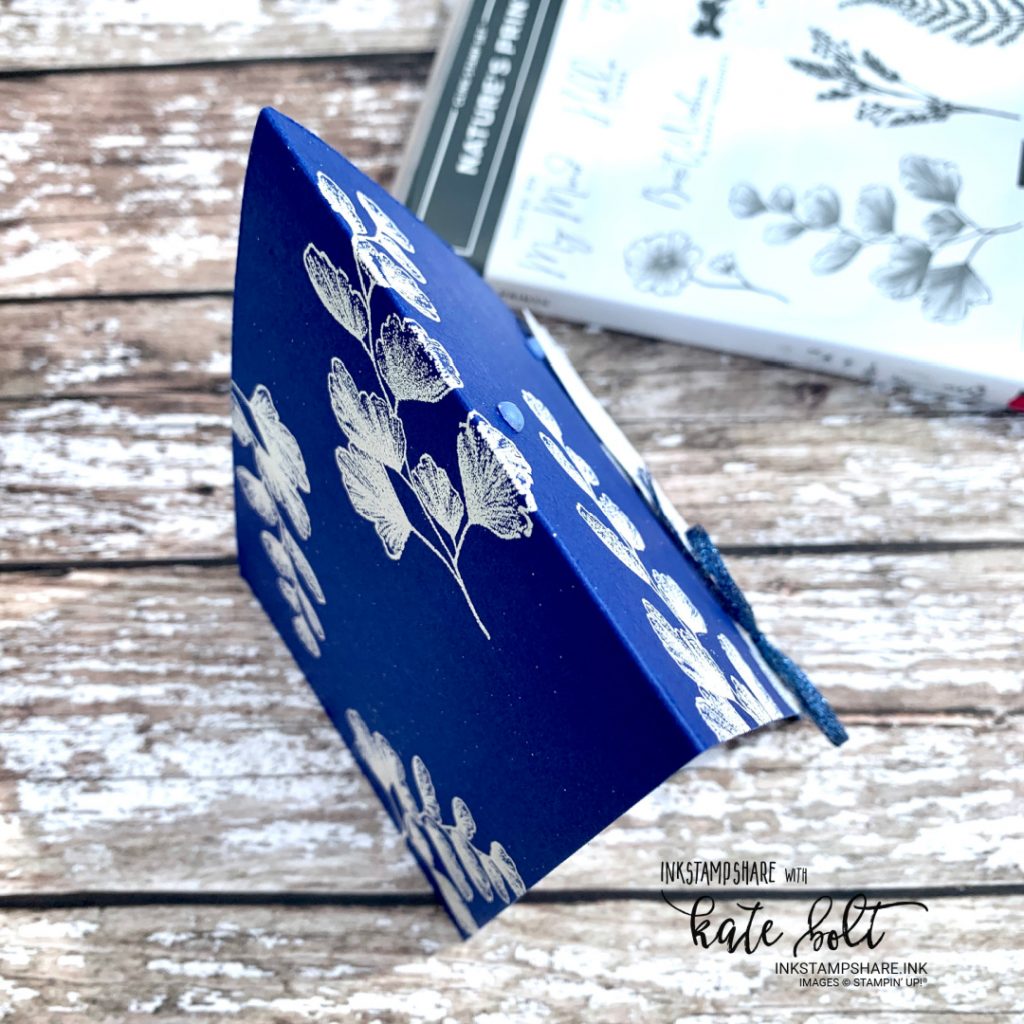 Why not wrap the images all around the front and back of the card. A little bit different and adds impact with the contrasting colours.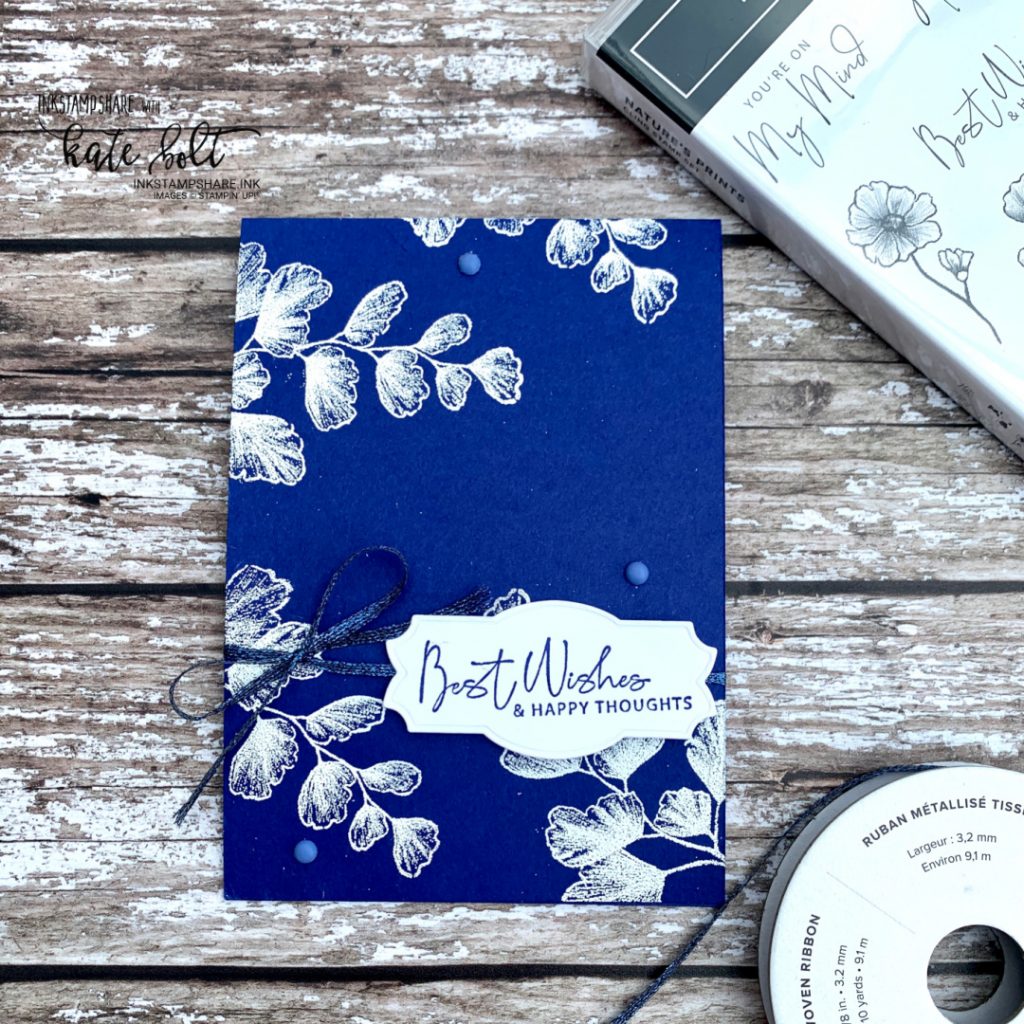 So simple to make with a little heat embossing. The sentiments in this stamp set are versatile and I love that there is a label die in the bundle to fit around the sentiments! Add a little embellishment with the In Color Matt Decorative Dots in Starry Sky and some Starry Sky Metallic Ribbon.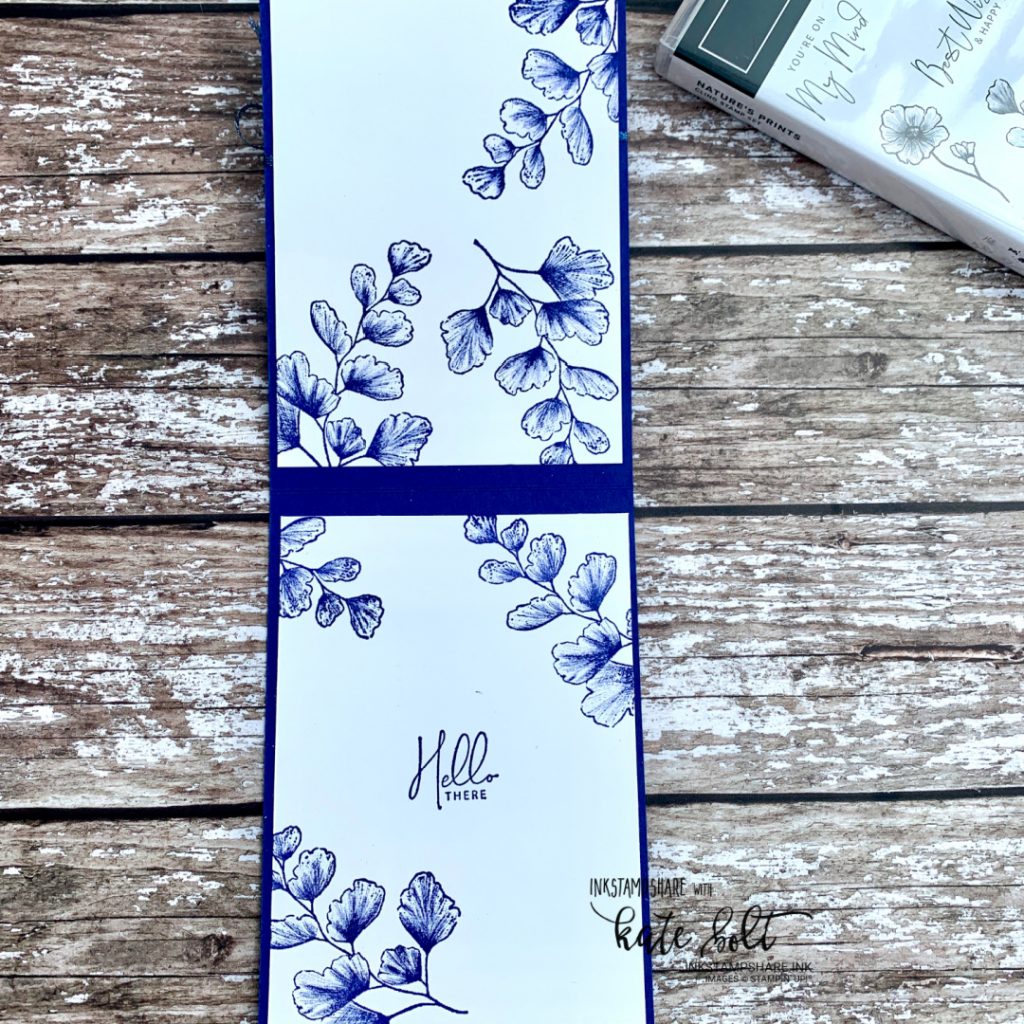 Add stamping on Basic White card using the same image in matching Starry Sky ink inside on both sides to continue the feel. It also adds rigidity to the card. How lovely in this font though !! A simple to make card with impact.
Here Are The Measurements
Card base – Starry Sky A4 Scored in half at 14.8 cm and cut in half at 10.5 cm
Card insides – Basic White . 14.3 cm x 10 cm x 2.
Don't forget to use the host code at checkout if your order is between £20 – £150 for a thank-you gift when shopping with me. The Host Code for this month is