Hello and welcome! Today I have a fun Elephant Parade Birthday card. This one is for the Inspire Create Challenge #135. This time we have a sketch challenge. I am using the sketch as a jumping-off point for my card.
Inspire Create Challenge #135 Sketch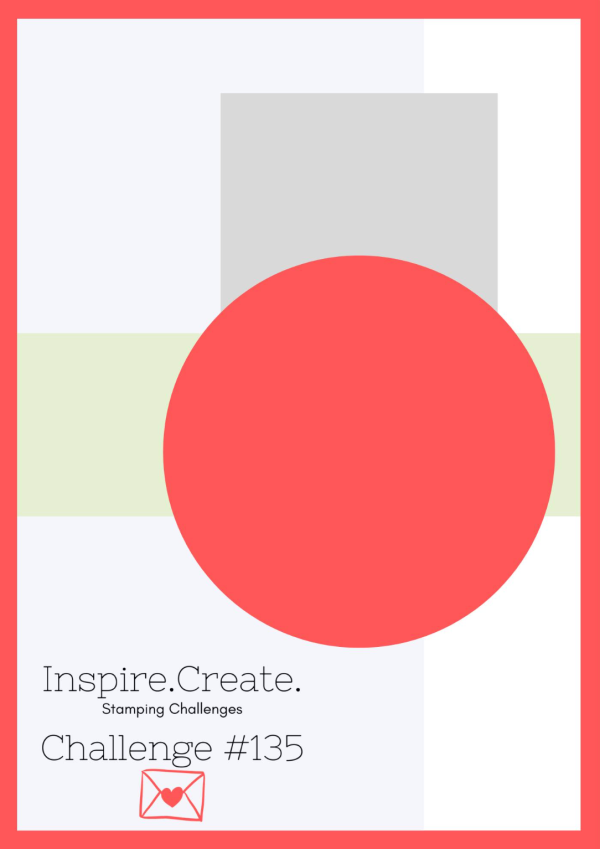 The Elephant Parade bundle is super cute and perfect for a fun birthday card. The papers are from the Dandy Designs Papers in Saleabration which means they are free!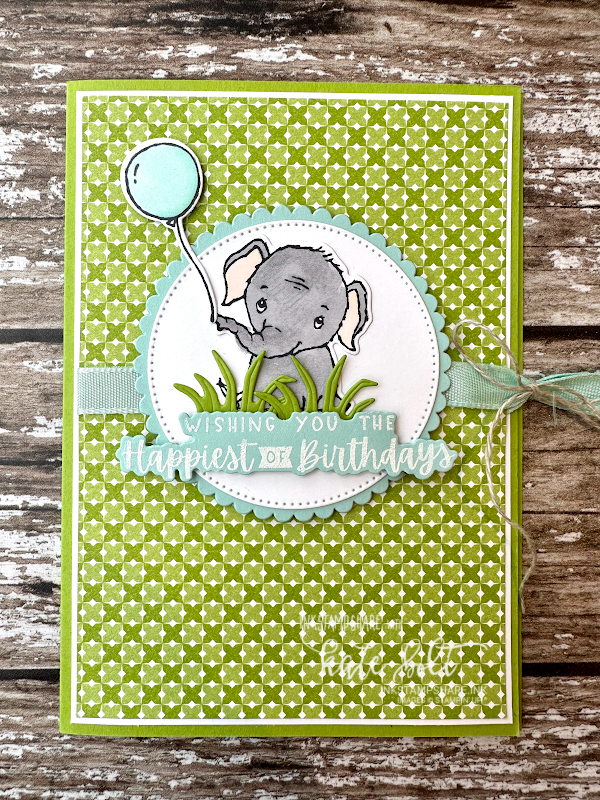 The pretty Pool Party Ribbon is the horizontal element from the sketch and the balloon represents the vertical. I haven't strictly stuck to the sketch. I could add another layer to one side but I'm happy to show off the gorgeous Granny Apple Green paper. A sketch is for inspiration right?!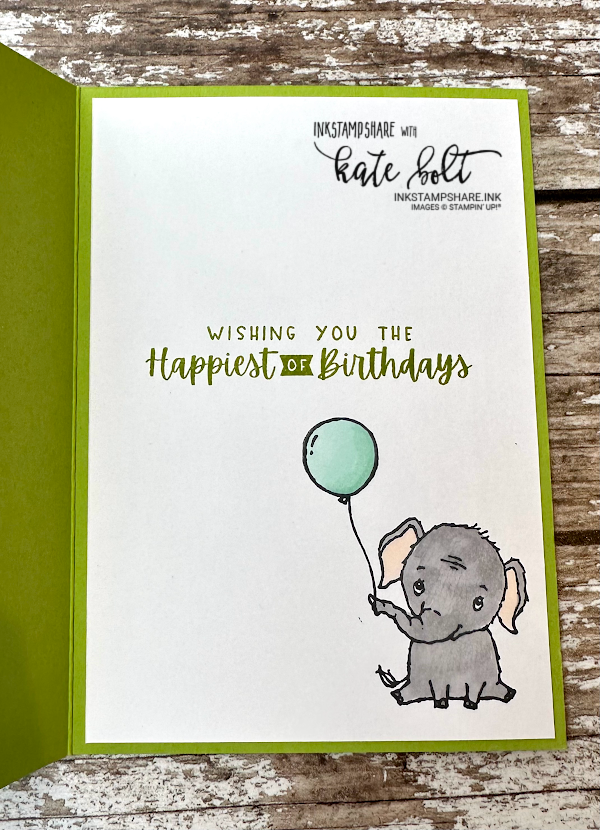 Stamp the elephant on the inside of your card too. He's adorable!
Check out here what the rest of the talented Design Team have come up with for this challenge. It's always amazing to see how different they all are based on the same sketch. You can see all the other entries too.
Would you like to join along the challenge? You can add your post ( it doesn't have to be a blog post – could be a link to your project on your social media) It's so much fun. It's open to everyone. Check out the guidelines here.
JAN – APR MINI CATALOGUE & SALEABRATION
The new January to April catalogue is in full swing. It's full of beautiful, fresh, spring colours and is stuffed full of everything you need for your paper crafting. The new Saleabration brochure runs from January to the end of February this year and is full of FREE items you can earn with a £45 or £90 order or multiples as you like! Do let me know if you would like a copy won't you? In the mean time, you can click on the image to view a digital copy.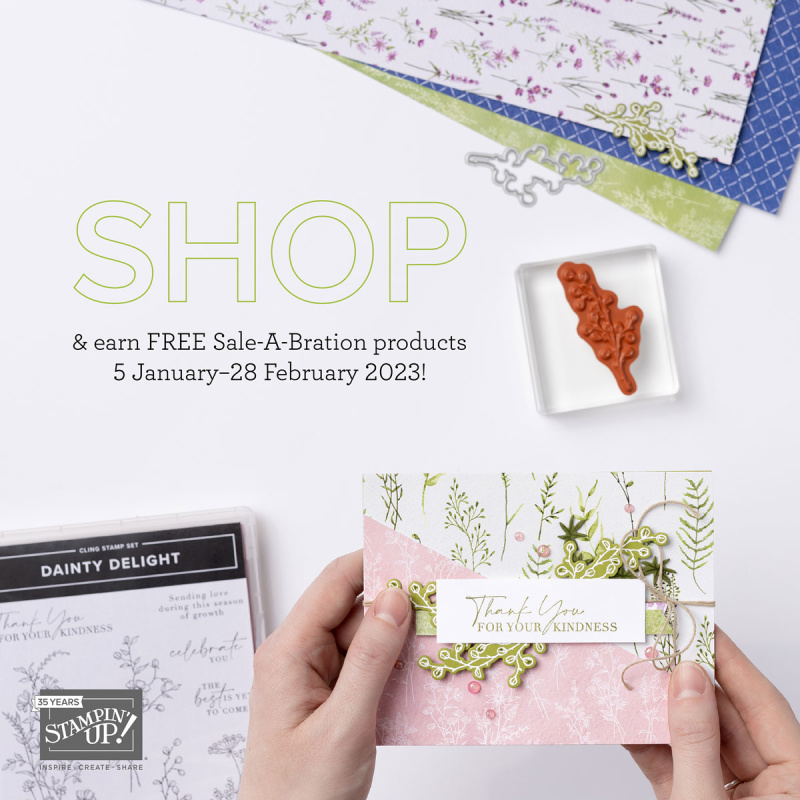 Sale-A-Bration is an excellent time to join Stampin' Up! It runs January 5th to the end of February. I would absolutely love to have you in my lovely team. Whether you join for the discount or as a business.
In addition to the already excellent value of the Starter Kit, if you decide to sign up as a Stampin' Up! demonstrator during Sale-A-Bration, you can choose from three incredible options:
Option 1: The exclusive Boho Blue Mini Machine (77,00 € | £55.00 value) + your choice of 230 € | £170* of Stampin' Up! products for only 160 € | £125.
Option 2: The original white Mini Machine (77,00 € | £55.00 value) + your choice of 230 € | £170* of Stampin' Up! products for only 160 € | £125.
Option 3: Your choice of 230 € | £170* of Stampin' Up! products for only 129 € | £99.
*That's 55 € | £40 more product than the standard Starter Kit offer! Contact me for chat if you'd like more details or JOIN HERE.
Don't forget to use the host code at checkout if your order is between £20 – £150 for a thank-you gift when shopping with me. The Host Code for this month is