How do you choose your colours when making a card? The Circle Sayings Bundle from Stampin Up is a great stamp/punch bundle and lends itself to so many colour combinations. But where to start with colours? It's a perfect stamp set for Coffee & Cards this week and I love the cupcake image, so cheerful, bright birthday colours it is then.
You can see the replay of this week's Coffee & Cards YouTube live stream here. I hope you enjoy it!
A little Granny Apple Green, Flirty Flamingo, Coastal Cabana and Basic White in ink and card stock.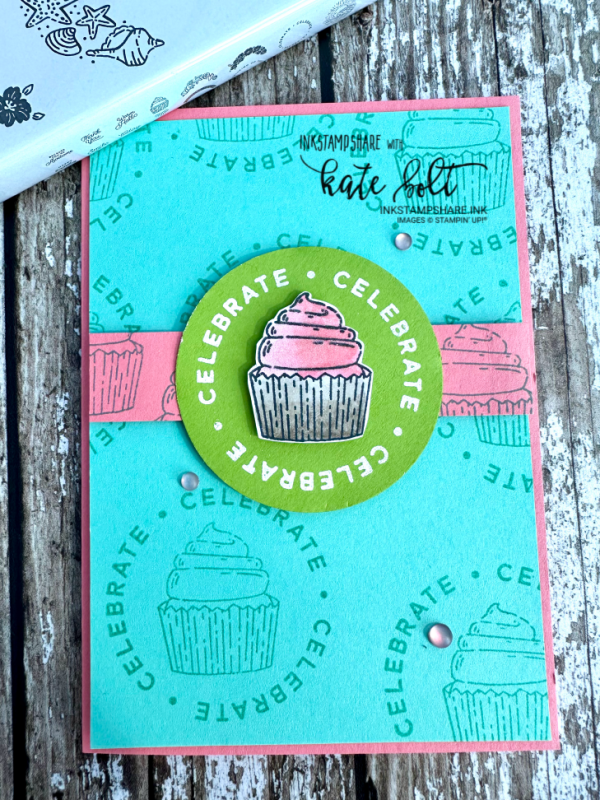 Circle Sayings Bundle
My first card led with Coastal Cabana but I used Basic White during the live.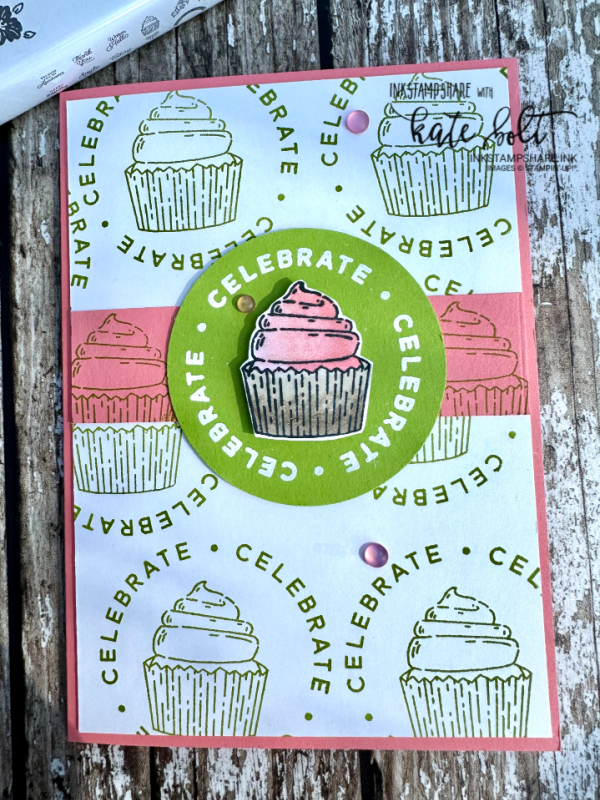 I'm loving the contrast between the green and white but Coastal Cabana is my favourite colour. Which do you prefer? Do let me know. Either way, neither are my usual colour combination go-to's and I really like them!
Measurements
Card Base – A4 scored in half at 10.5 cm and cut in half at 14.8 cm.
Layer 10 cm x 14.3 cm
Card strip 2 1/2 cm x 10 cm.
Here are all the products I used to make the cards, available in my Stampin Up online store
I hope you've enjoyed seeing what I've made this week. It's a great stamp/punch bundle. The 2 3/8ths circle punch is perfect for it. It nests with the 2 1/4 inch punch or the Layering Circle dies too. Very useful. I have lots of ideas for the stamp set, you may be seeing it featured here some more!
Don't forget to use the host code at checkout if your order is between £20 – £150 for a thank-you gift when shopping with me. The Host Code for this month is