It's celebrations all around in our house! Woohoo! The Bright & Beautiful Memories & More pack is just perfect to create some congratulations cards with! On searching through my stash I really wasn't sure what to use. One son has just completed his degree and the other has just received his GCSE exam results and he did fantastically well! We are so proud of them.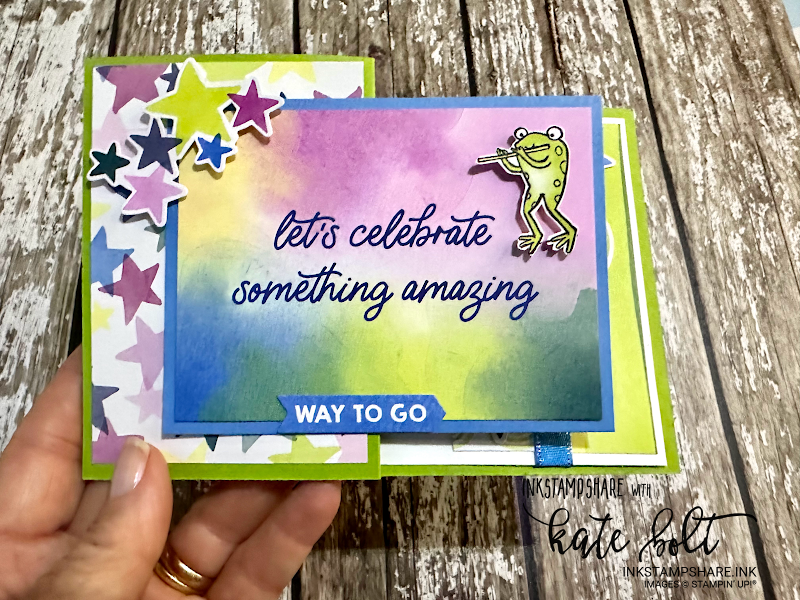 It needs to be bright & beautiful. Something that shouts celebration right?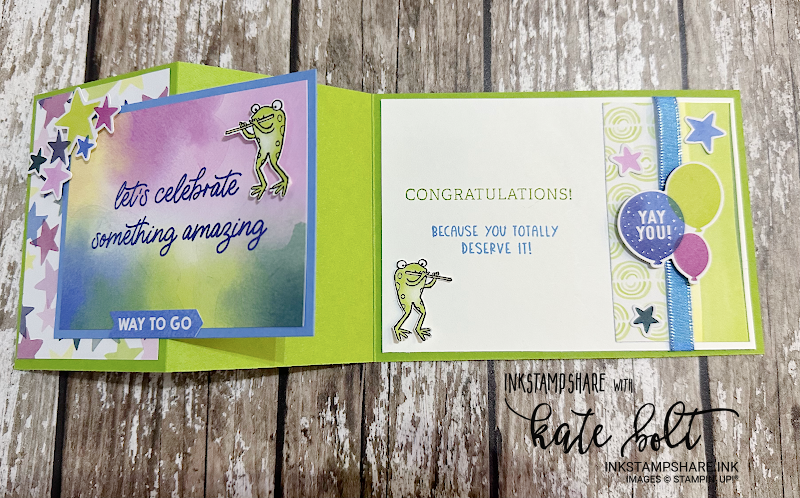 You can create a card quickly using the Bright & Beautiful Memories & More card pack. All those stars and balloons are stickers that are included in the pack. I used Granny Apple Green card for the base as it's one of the colours in the card pack and of course to match the frog. The paper strips are just scraps of the matching Bright & Beautiful paper pack.
How did the frog get in there? Well… He absolutely loves the Muppets and Kermit! So this cute little frog is cut out of the Zoo Crew papers as a nod to Kermit. He loved it!!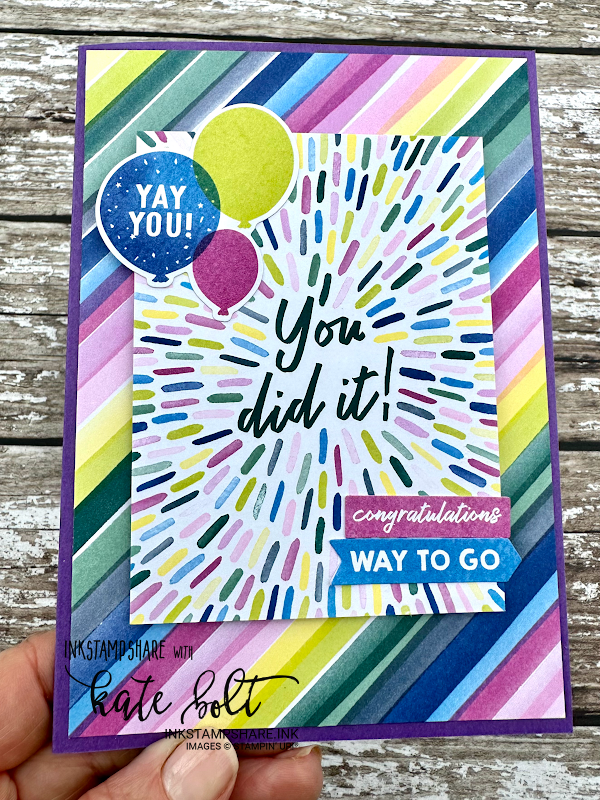 With another card to make to celebrate outstanding GCSE results, I reached for the Bright & Beautiful Memories & More card pack again. It's perfect! His favourite colour is purple. It's a thing! So a Gorgeous Grape card base and then a couple of the Memories & More cards and some stickers from the pack. I put some inside too, but I completely forgot to photograph it before I wrote inside! It's such a happy card. He loved it too.
Memories & More cards originally designed for Pocket Page scrapbooking are becoming increasingly popular in card making. So easy to use. I use them for both. The colour matching in the Stampin Up product range makes it so easy!
Bright & Beautiful Congratulations Cards
You can see one of these cards being made during my Coffee & Cards live a couple of weeks ago. I hope you enjoy it and it gives you some inspiration!
Let me know if you've tried using the Memories & More card packs to create cards, won't you?
You can find all the products I've used here and purchase them with me in my online Stampin' Up! shop.
Don't forget to use the host code at checkout if your order is between £20 – £150 for a thank-you gift when shopping with me. The Host Code for this month is