Bringing in Spring! Dragonfly Dreams and Springtime Foils.
Wow we are at the last week of Saleabration! The clocks changed yesterday giving us more daylight, Spring is in the air and we have just a few more days until Saleabration ends on the 31st. So for my last post in this series I thought it was fitting to bring you this gorgeous card made with Springtime Foils Papers, paired with Dragonfly Dreams.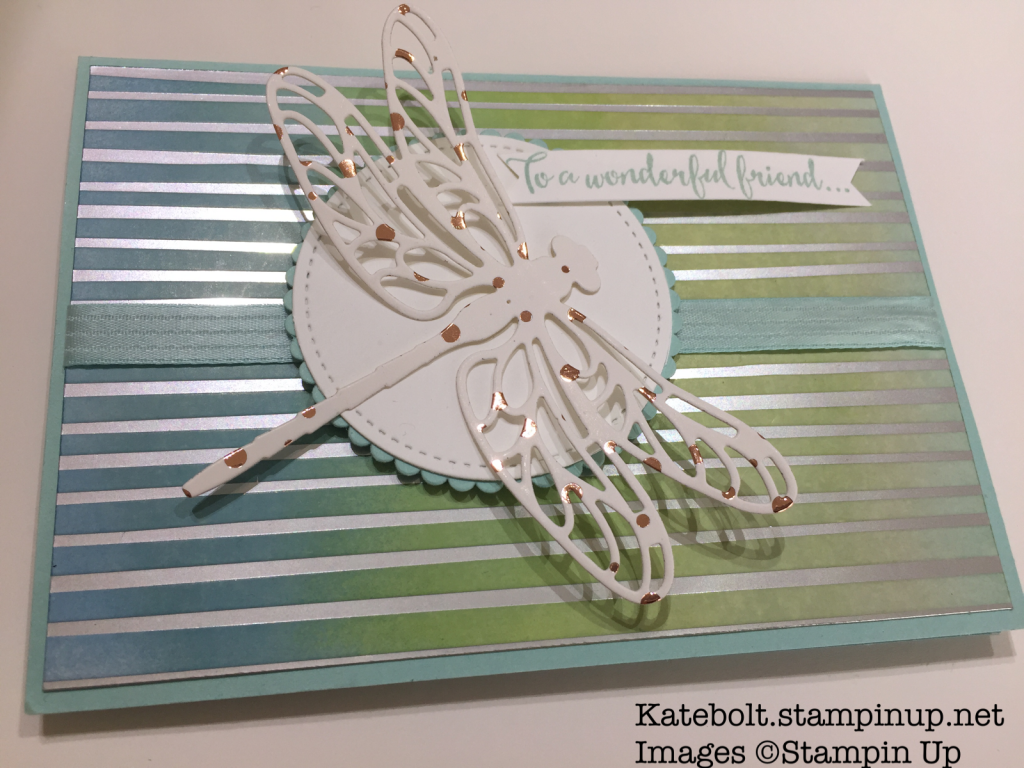 These are foiled speciality papers. They come in a pack of 12, 12×12″ sheets. 4 designs, 3 of each. They are foiled in a Silver, Rose Gold , Silver and Gold. I have used the paper with Silver foiled stripes for my layer and the paper with Gold spots to cut out the dragonfly.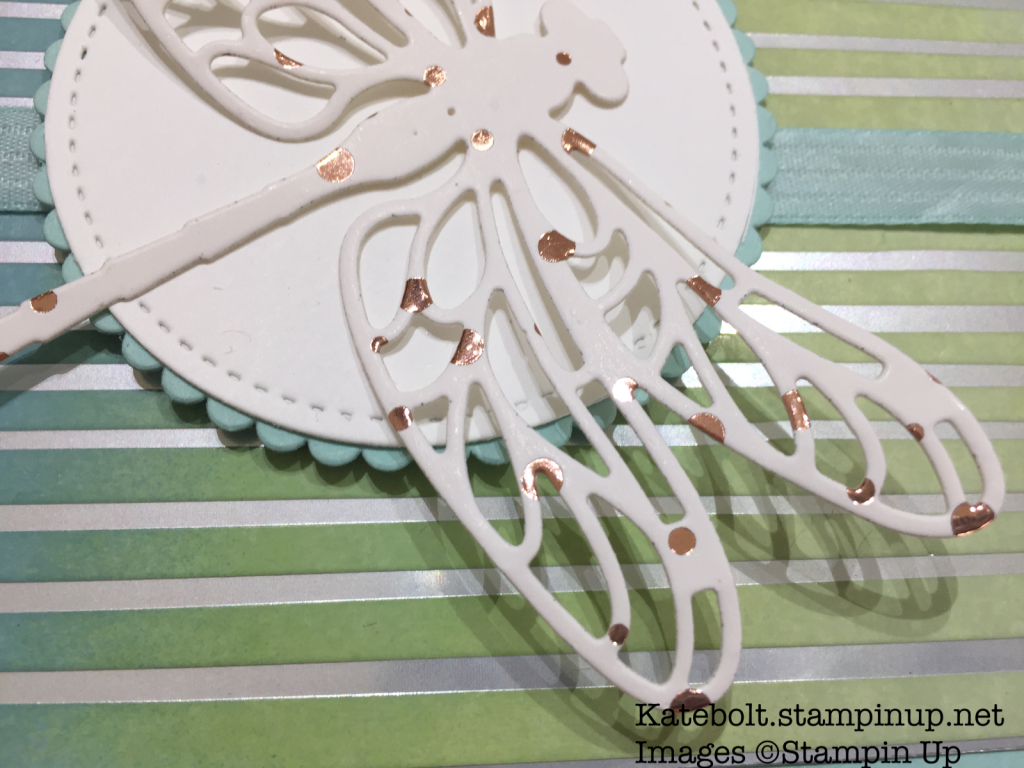 Do you see the ombre inking on the paper? It is so easy to do. The emboss resist technique wiht no heat embossing required!
Here is my You Tube video of how I did it and also a neat trick with my label punch!
If you like the video, please give me a thumbs up and subscribe.
I used sentiments from the stamp set Dragonfly Dreams for the front of and inside my card.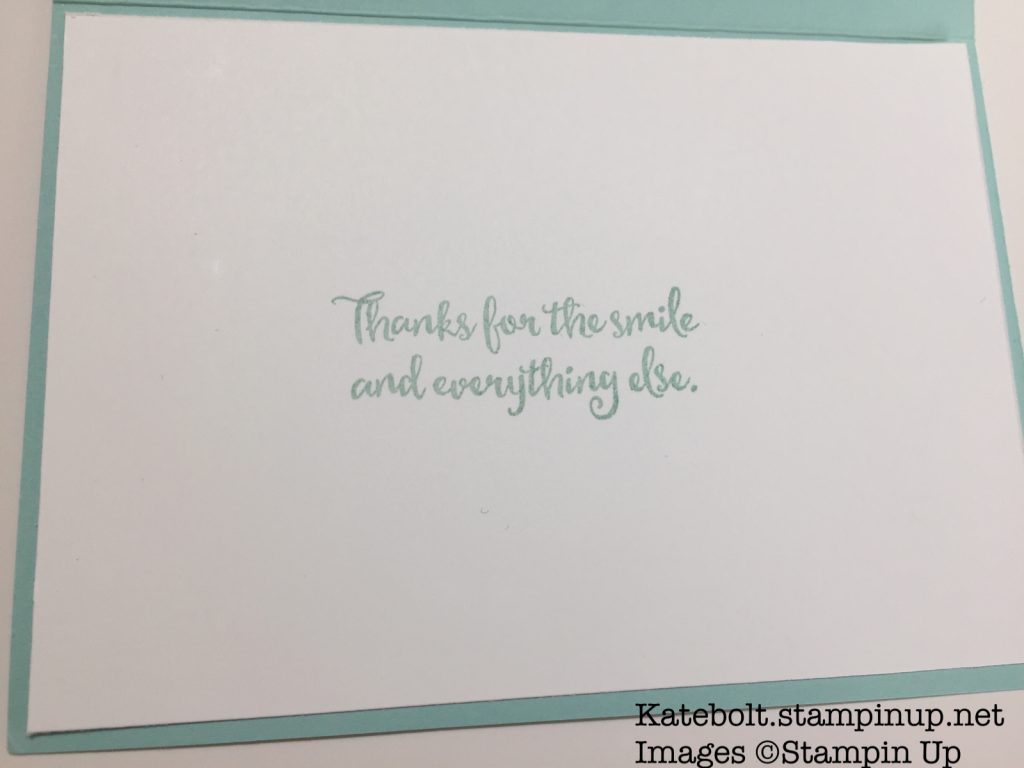 If you have been following my weekly Saleabration posts, counting down to spring, phew! we made it! and have had lots of fun crafting along the way with all the gorgeous Saleabration items we have had. If you have just found me, welcome! Have a scroll back .I hope I can inspire you.
We have only about 6 days left of Saleabration! It has been fabulous and I have loved all the free products on offer . We have had a whole new range of Saleabration items added just last week.
I hope you have enjoyed the Saleabration Sunday posts so far and that I may have given you a little crafty inspiration. If you would like to take advantage of the free products don't leave it too long. Saleabration ends on March 31st – Everyone who orders from me online receives a hand made card and a small hand made gift. Don't forget to use the hostess code when yo checkout to get an added gift from me when you place an online order.
This Month's Hostess Code is K2SAED93
All the products used are shown below with clickable images to my online shop.
You can choose a Saleabration item with an order over £45, or two for £90 or instead, one of the higher value reward items which are free with a £90 spend.
However, there is a much better deal
than that going on during Saleabration. Join Stampin' Up! and choose any £130 of products to go in your starter kit, plus a further two stamp sets of your choice of up to £90 value plus free shipping all for £99!
That's £220 of products for £99! WHAT A BARGAIN!
There is no risk involved, there is lots of support if you wish to take it as a business opportunity but also no obligation to sell or demonstrate if you choose not to WIN WIN! I would love to have you on my team. Do get in touch if you would like to take advantage of this great offer, only on during Saleabration or
Join Here
I really hope you like seeing what I have been up to. Do drop back in to see what I will be making next! Click on the subscribe button in the side bar to follow my blog if you don't want to miss anything.
Thank you for stopping by. Kate x