Cookie Cutter Christmas Tags
Coffee And Cards
We had such fun last week at Coffee and Cards. After making so many cards at my Christmas Card Retreat day the previous week it was time for a change , So tags it was!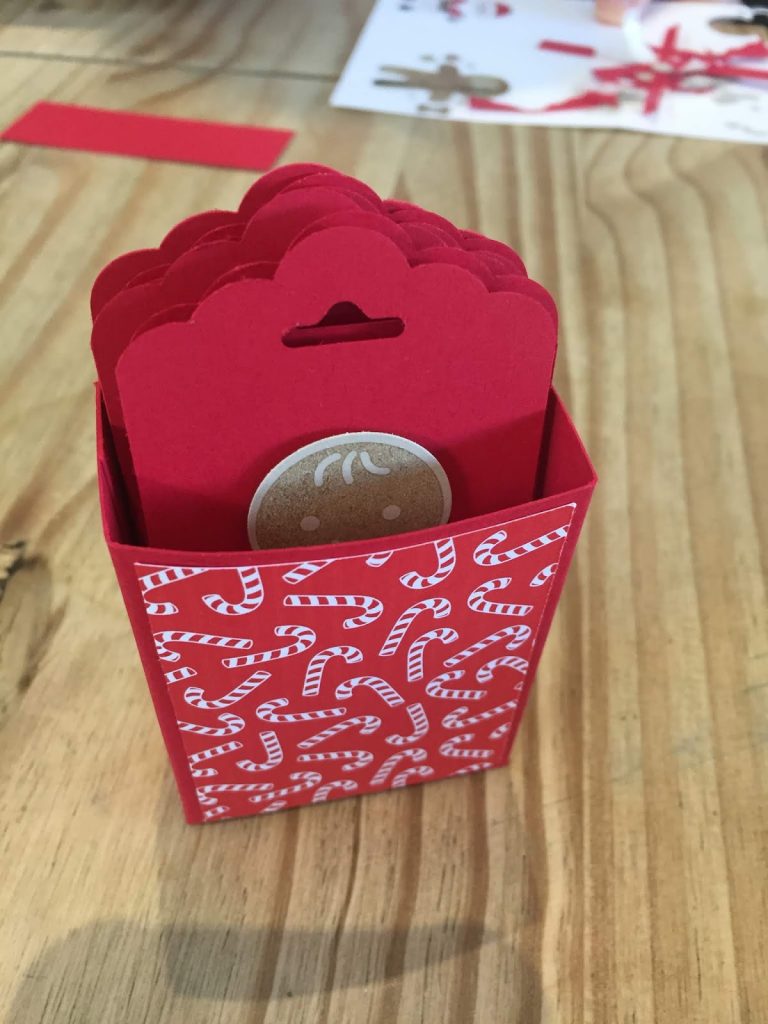 I made 4 tags and a cute little box for them from a sheet of A4 paper
We used the Ornate Tag Topper Punch along with the Cookie Cutter stamp and punch for the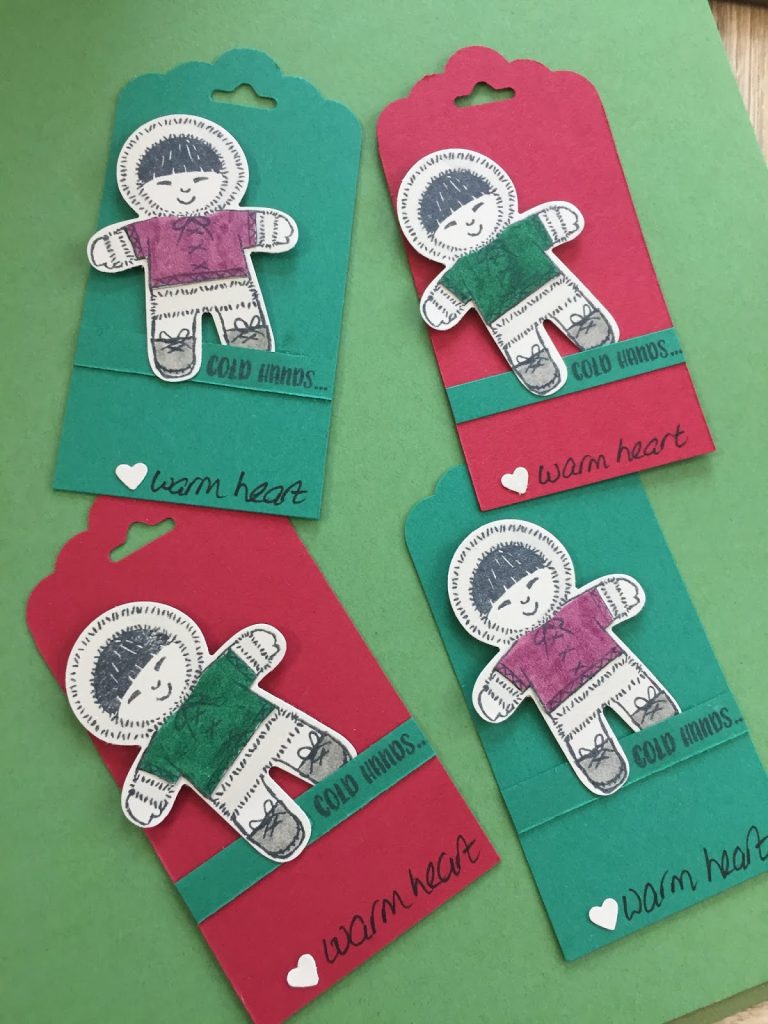 I love this set as you can cut out the Gingerbread man, the Reindeer , the Santa, the Eskimo and a bear with the same punch!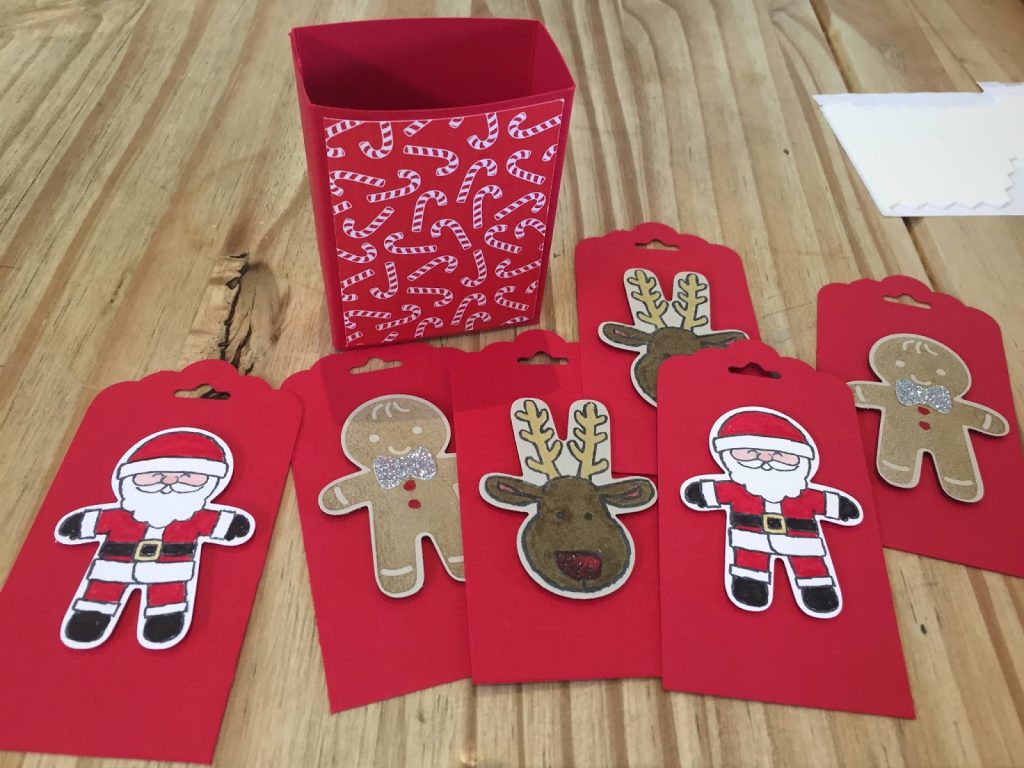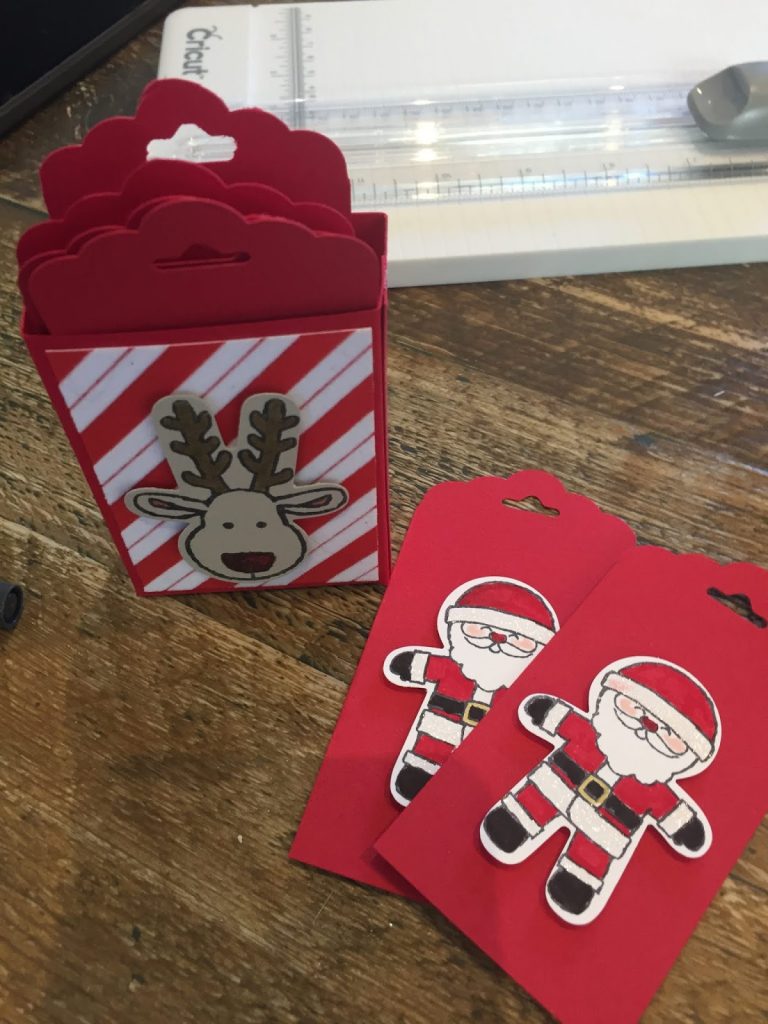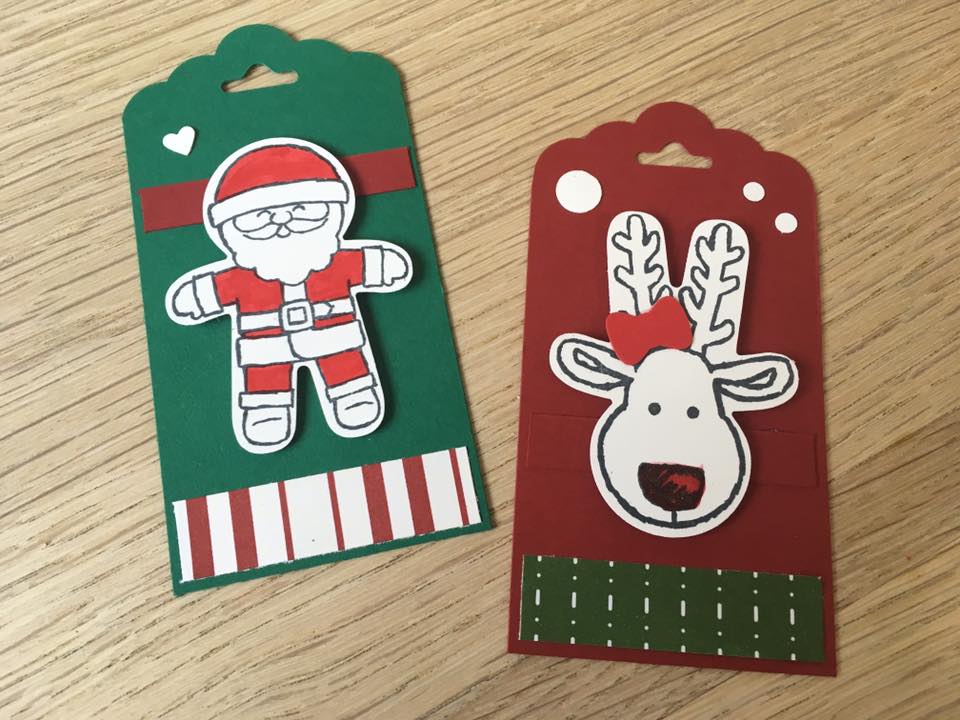 All of these were made by the ladies at Coffee and Cards. Didn't they do a fabulous job?! I love this combination. The ornate tag topper punch is oh so useful for any gift tag. It can easily made into little treat pouches/bags too.
I hope you like them. I love these and will be making lots for Christmas. Here are all the products used, with clickable links straight to my online shop.
I am of course, very grateful if you choose me to be your demonstrator and you shop with me.
If you shop online, don't forget to use the hostess code if your order is between £20 – £150 for a small gift from me.
Hostess Code This Month –
PP34VAD9
I also send a little hand made gift and card to all my customers . I really appreciate all my customers because without them I wouldn't be here.
EXCITING NEWS!!! The new seasonal catalogue has come out !!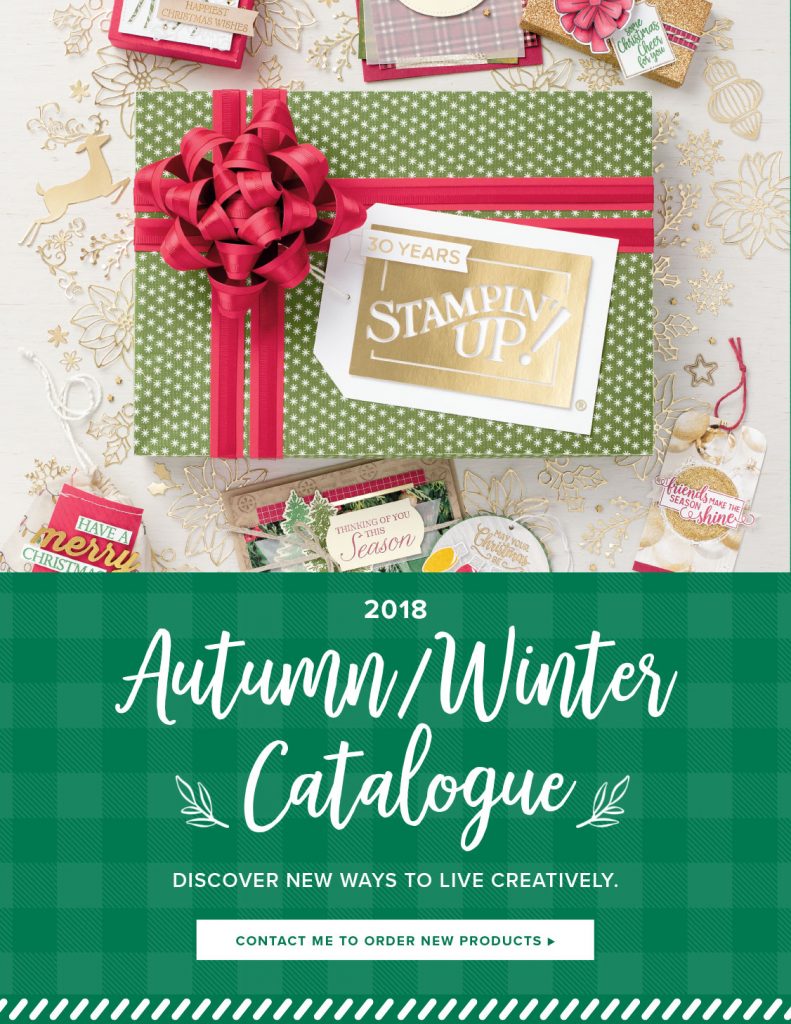 View The New Seasonal/Christmas Catalogue Here

Drop me an e mail or a message if you would like me to send you your own – theres nothing like browsing a paper copy 💕
I really hope you like seeing what I have been up to. Do drop back in to see what I will be making next! Click on the subscribe button in the side bar to follow my blog if you don't want to miss anything.
Hope to speak to you soon,