Home To Roost Note Cards And Gift Box



Saleabration Sunday
Thanks for joining me for Saleabration Sunday, bringing you a new project every Sunday throughout Saleabration.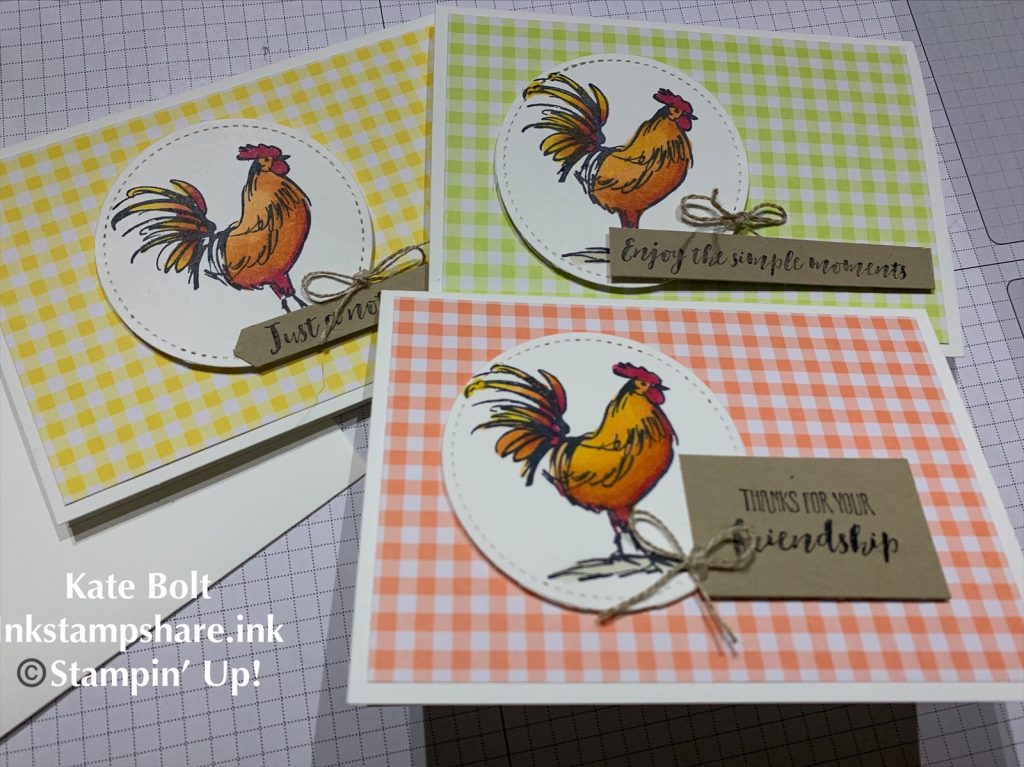 I really love the Rooster image in the Home To Roost stamp set. When I saw it I knew I wanted to team it up with the Gingham Gala papers for a farm house feel so I created these notecards and a box for them too.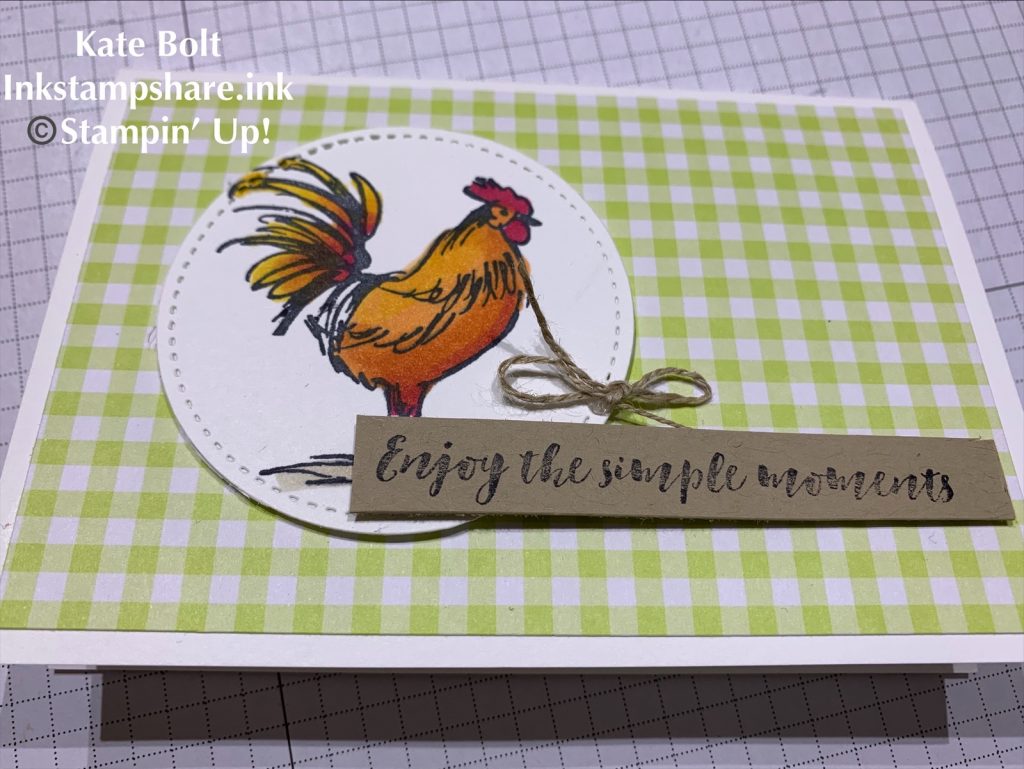 There is a good selection of sentiments in this set to create with and with a variety of colours in the Gingham Gala DSP it's easy to create a set of note cards with.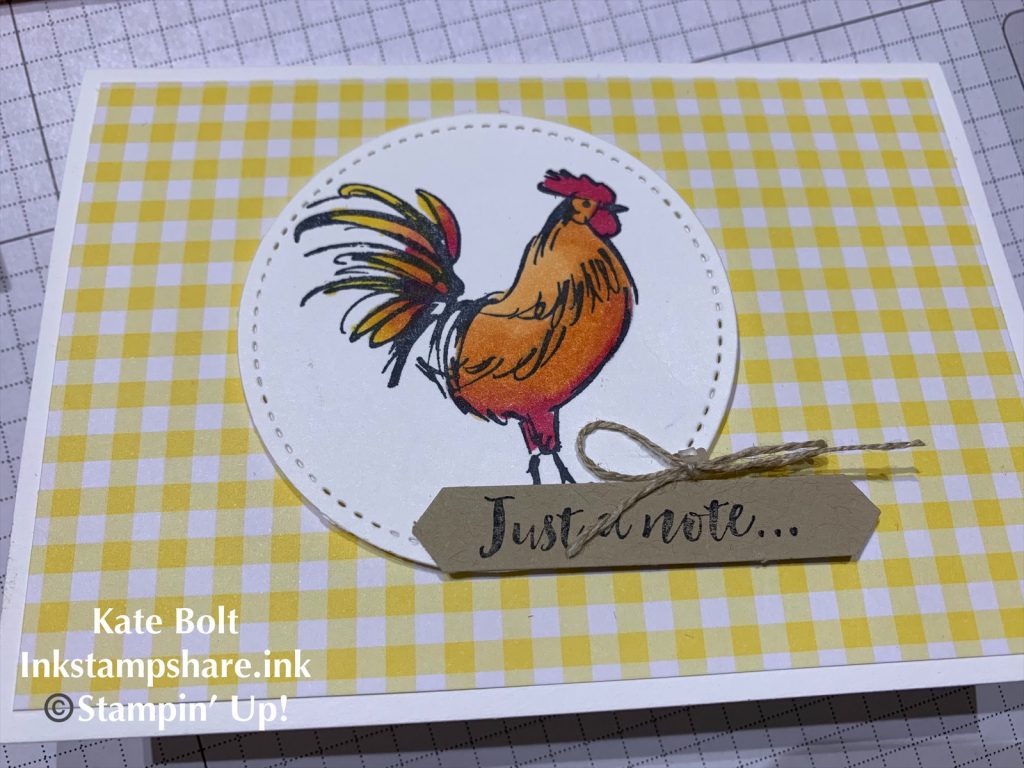 I used the notecards and envelopes. They are so handy. They come in a pack of twenty in either Whisper White or Very Vanilla. They measure 31/2 " x 5 " so my Gingham Gala front panel is 3 1/4 x 4 3/4. The Rooster is stamped in Memento ink and coloured in with just a few Blend pens. I have used one of the circles from the Stitched Shape Framelit Dies. I love them but you could use a circle punch just as well.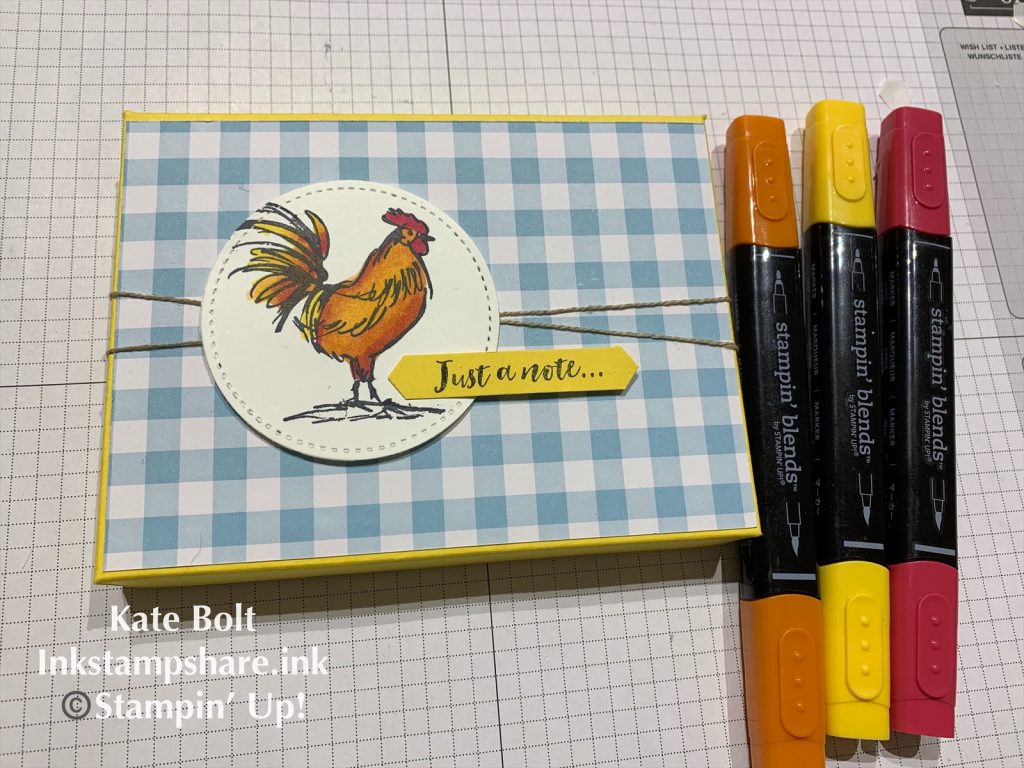 The box is super simple to make using the envelope punch board. If you don't have one, put it on your list, There are so many boxes you can make apart from envelopes.
You can see my You Tube Tutorial here showing how I made both the cards and the box too.I hope you enjoy it. Do give me a thumbs up and subscribe if you do. Oh and don't forget to click the little bell for notification of future videos.
Card stock at 8 1/4 x 8 1/4
Score and punch at 3 1/8 and 4 18 on both opposite sides
Turn the card 180 degrees and following the score lines, punch and score again. Repeat in the opposite side.
Corner round the corners.
Here are all the products I used to make the notecards and gift box with clickable links to my online shop
The great news is, If you buy the envelope punch board, the Note Cards and Envelopes, the DSP and a coupe of the Blends you will earn the Home To Roost stamp set for free!
The new Spring Summer catalogue and the Saleabration brochure is in full swing with a whole new host of additional Saleabration items coming on February 15th. It is full of beautiful, fresh, spring colours and is stuffed full of everything you need for your papercrafting. Do let me know if you would like a copy wont you!
I am of course, very grateful if you choose me to be your demonstrator and you shop with me.
If you shop with me online, don't forget to use the hostess code if your order is between £20 – £150 for a small gift from me.
Hostess Code This Month
I also send a little hand made gift and card to all my customers . I really appreciate all my customers because without them I wouldn't be here.
Drop me an e mail or a message if you would like me to send you your own – theres nothing like browsing a paper copy 💕
I really hope you like seeing what I have been up to. Do drop back in to see what I will be making next! Click on the subscribe button in the side bar to follow my bl
og if you don't want to miss anything.
Hope to speak to you soon,