Botanical Butterfly Fun Mini Album

Saleabration Sunday
Thanks for joining me for Saleabration Sunday, bringing you a new project every Sunday throughout Saleabration.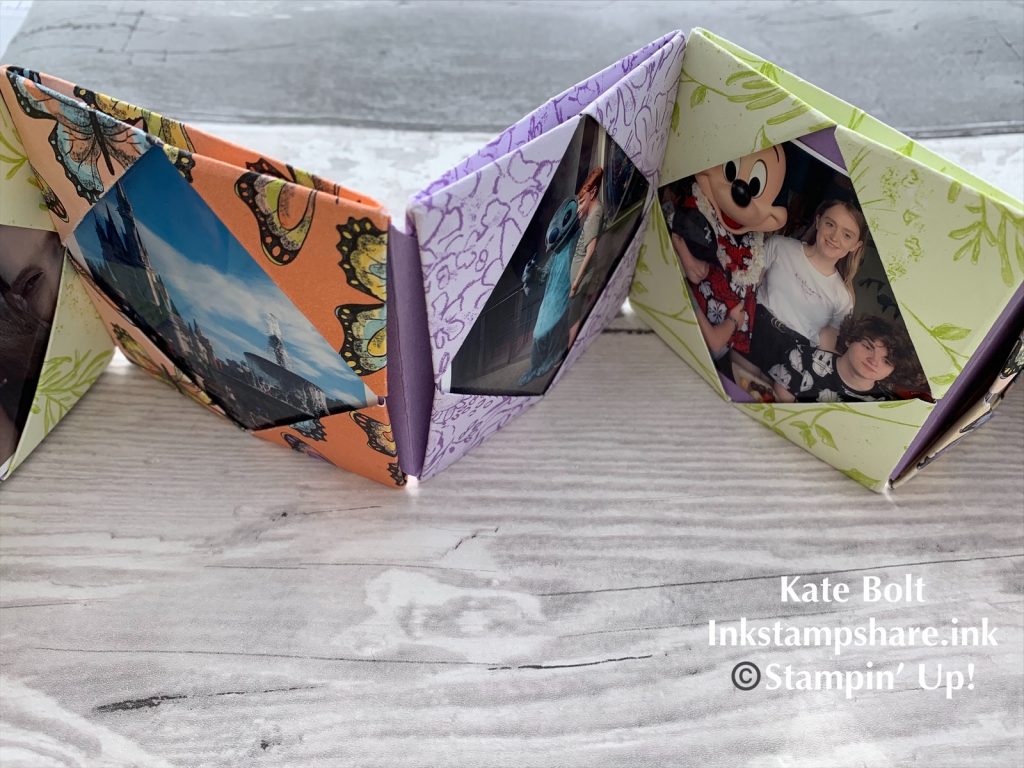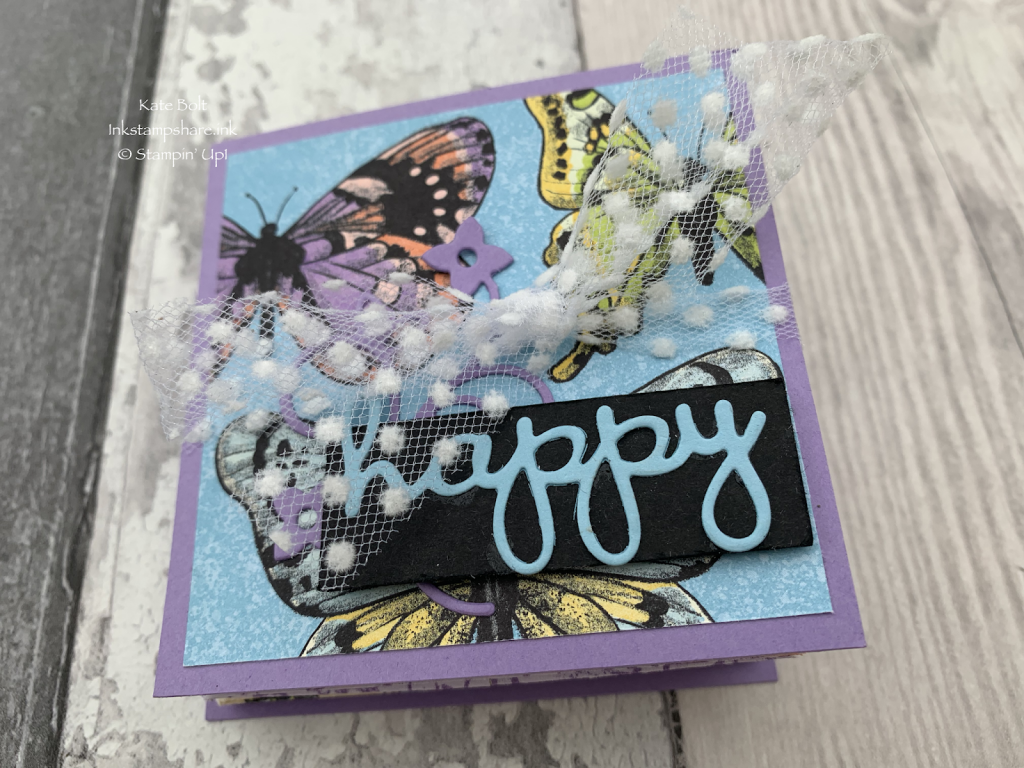 A few years ago I learned how to make these mini accordion albums. They are quick, easy and fun to make and I remember at the time I made loads of them. I wanted to have another go so I pulled out the Botanical Butterfly papers from Saleabration.
Here is my You Tube Tutorial showing how I made it
I really hope you like the video, please give me a thumbs up and subscribe if you do. I'd love to hear if you liked it or if you had a go so do leave me a comment. Don't forget to click the little bell for notification of future videos. The dimensions of the papers are further down.
Each little page takes just one 6 x 6 piece of paper. You need very little supplies. Just decide how many pages will be in your album. I made 6.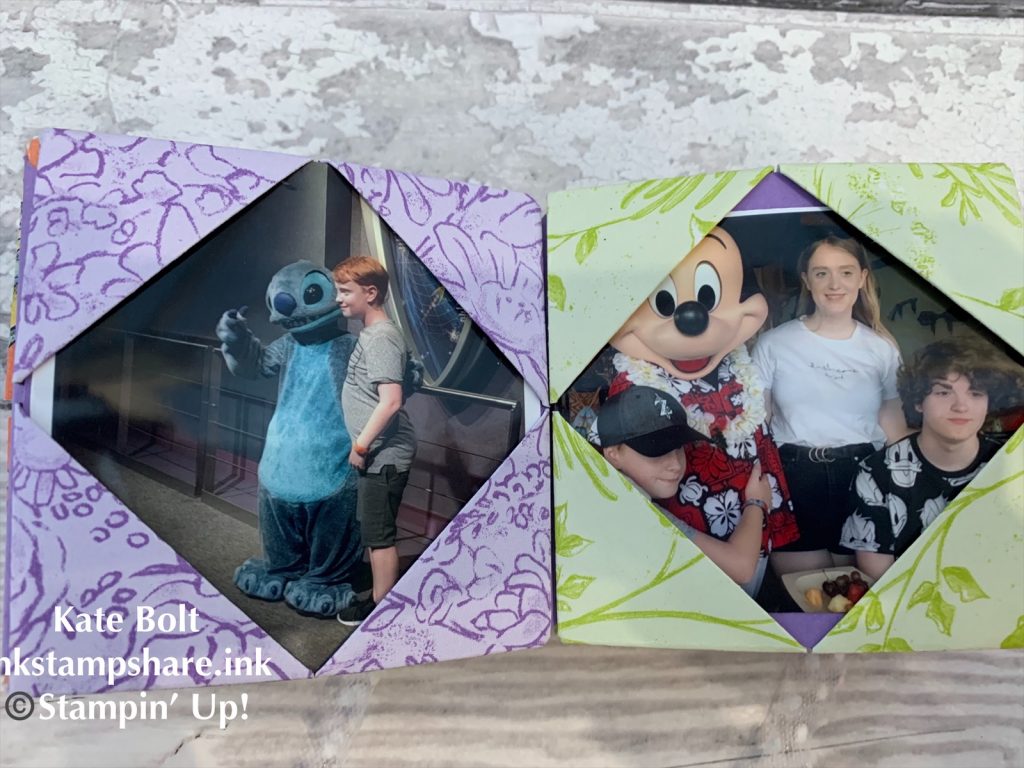 I popped some holiday photo's in this one. These would make great gifts too as a little brag book. Put in some photo's of the children, give it to granny or a family member and they can keep it in a handbag ready to show off the grandchildren. Perfect for Mothers Day.It could be for any occasion though. Baby, wedding, holiday, a trip. Just change up the papers and decorate as you please!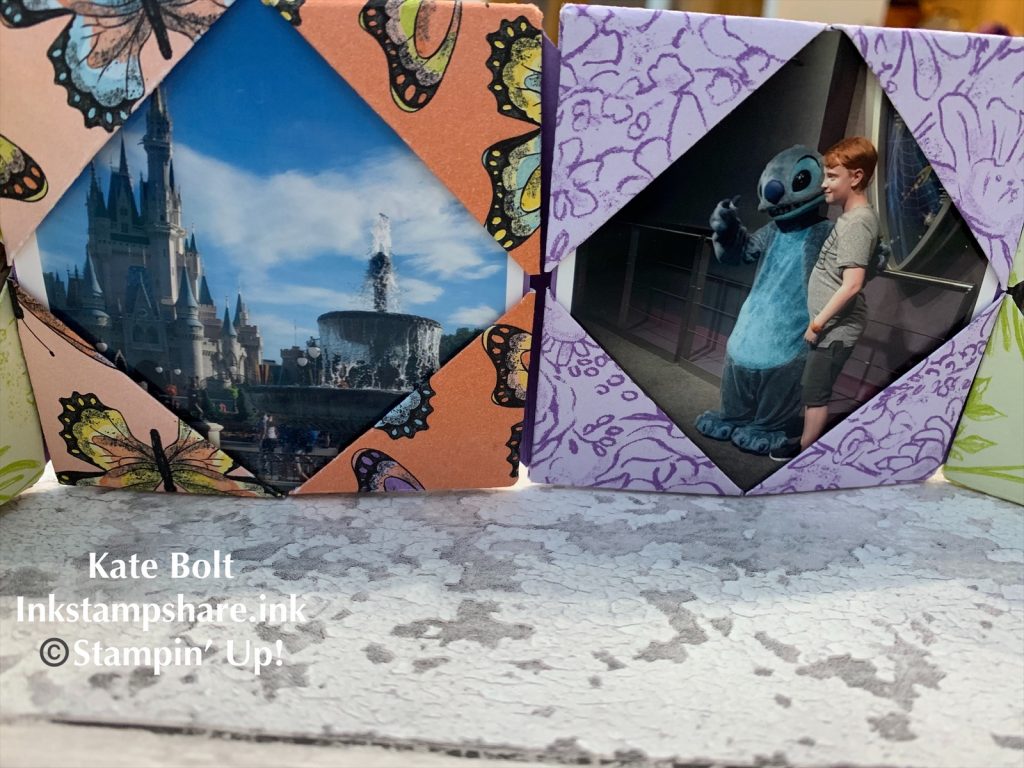 Dimensions
Botanical Butterfly Papers. Six pieces at 6″ x 6″
Highland Heather Card for the hinges. Five pieces at 2″ x 2″
Highland Heather Card for the apertures. Six pieces at 3″ x 3″
Highland Heather Card for the cover. Two pieces at 3 1/4 " x 3 1/4′
Botanical Butterfly Paper for the cover. Two pieces at 3″ x 3″
All the products I've used are listed at the bottom of the post and are available in my online shop, including the Botanical Butterfly papers that are free with Saleabration.
You can see exactly how it's made in the video. It really is very simple and is a matter of folding. The only thing is, once you've made one, they can be quite addictive to make.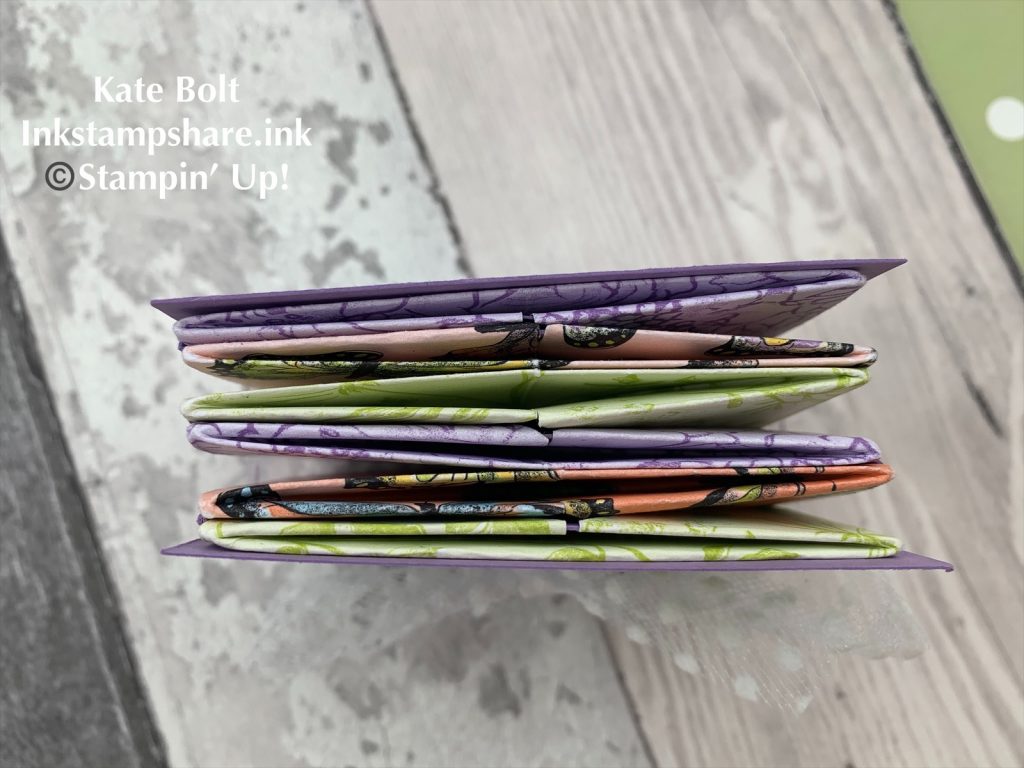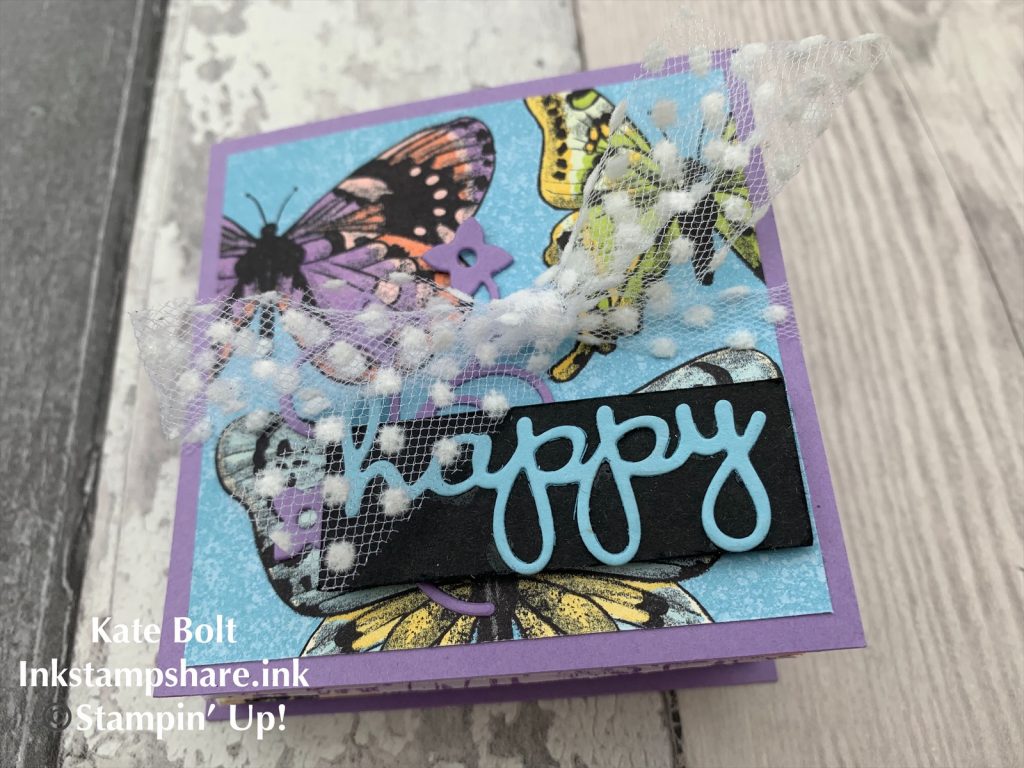 I decorated mine using the ever so useful Well Written Dies, some card scraps and some of the White Polka Dot Tulle Ribbon.
Here are all the products I have used to make the album with clickable links to my online shop


I also send a little hand made gift and card to all my customers . I really appreciate all my customers because without them I wouldn't be here.
Drop me an e mail or a message if you would like me to send you your own – theres nothing like browsing a paper copy 💕
I really hope you like seeing what I have been up to. Do drop back in to see what I will be making next! Click on the subscribe button in the side bar to follow my bl
og if you don't want to miss anything.
Hope to speak to you soon,