From Our House To Yours At Coffee & Cards.
From Our House To Yours was the stamp set we used at Coffee And Cards this week. There are 33 stamps in this set to create gorgeous snowy street scenes.
I think you could use any colours you like with the From Our House To Yours stamps. Mint Macaron and Night of Navy were our card bases at Coffee And Cards. You could use the same colours as I did here on Facebook Live. Coastal Cabana, Flirty Flamingo and Real Red, with Basic Gray for the roofs and Shaded Spruce for the trees.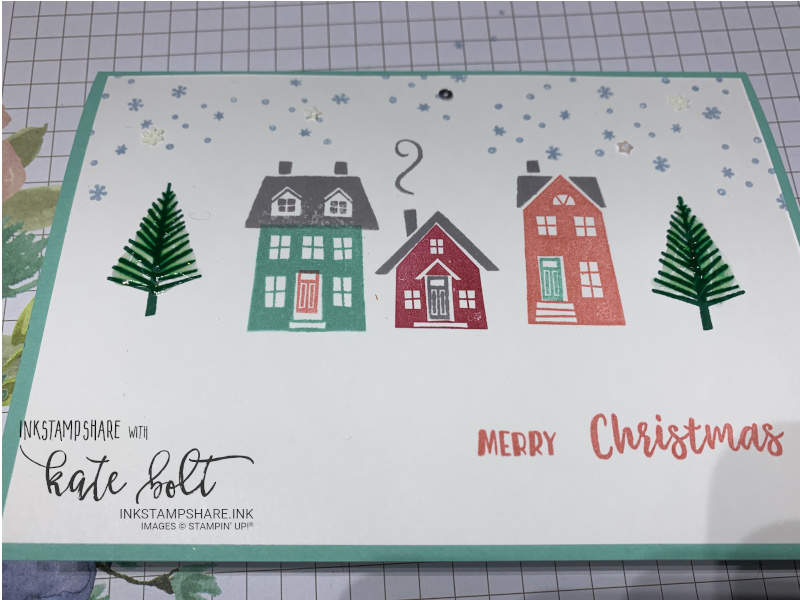 I put Merry Christmas on the front but there are lots of great words in this set. All separate so great to mix and match.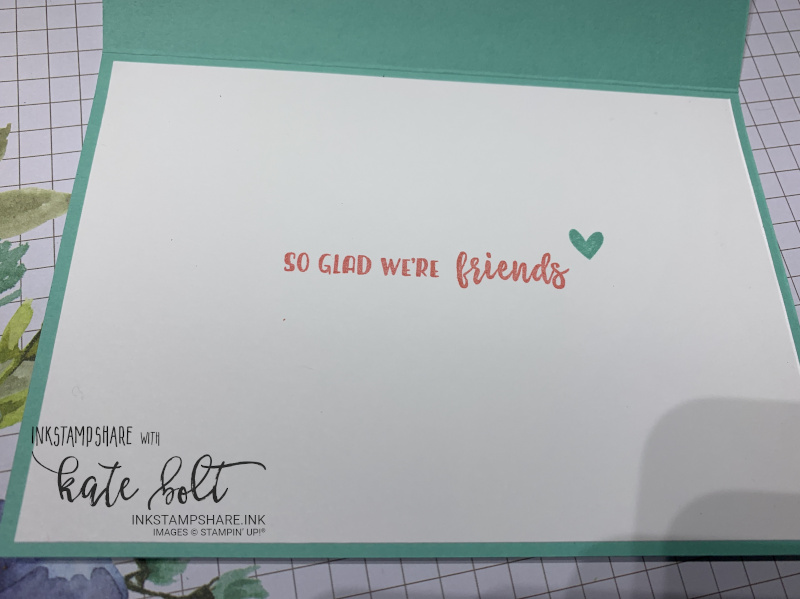 The "So glad we are friends" is perfect for this card. Or you could put So glad we are family or neighbours. There are lots of other great sentiments too.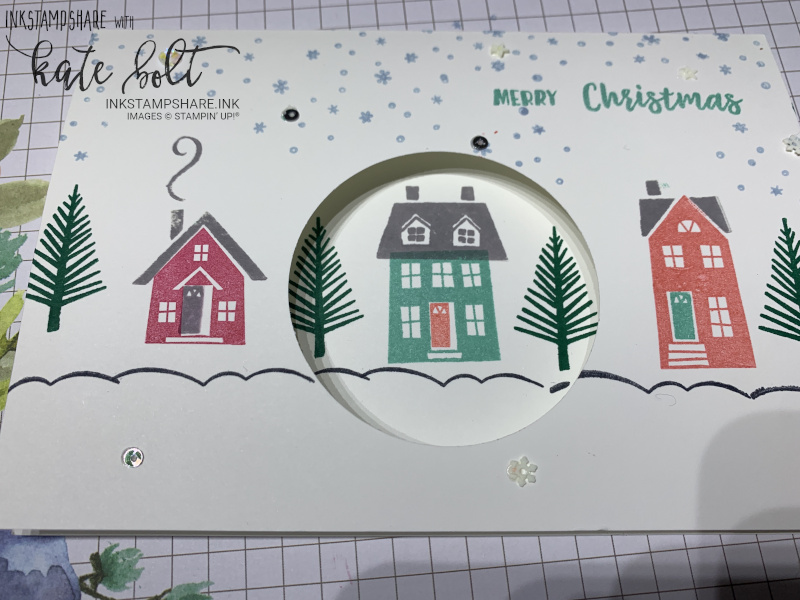 This is fun to make, simply use the 2 1/4 " Circle punch and stamp in the middle, either side of the aperture and inside the card. I added snow in Seaside Spray ink and some of the beautiful snowflake sequins too.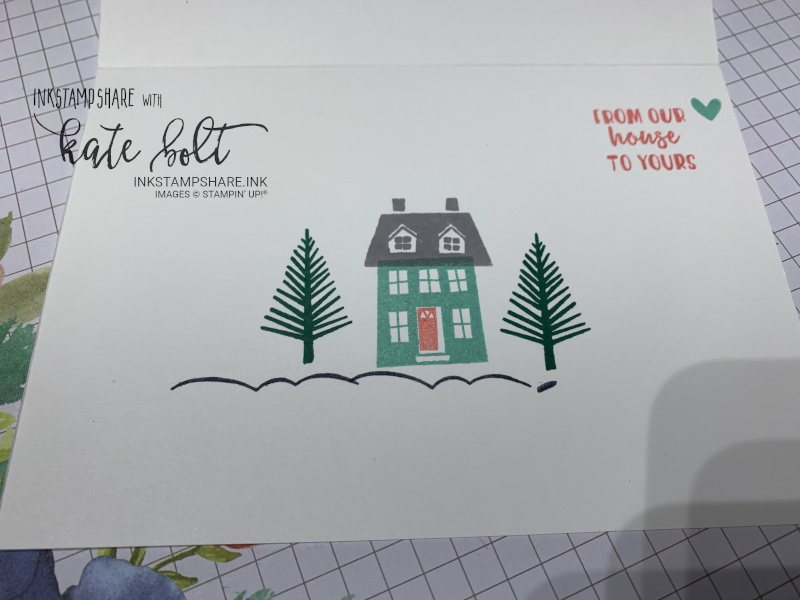 This is what it looks like inside. I stamped "From Our House To Yours" in Flirty Flamingo at the top right, leaving room to write at the bottom.
You can see the Facebook live uploaded to Youtube here, showing you how I made both the cards. You can catch me live Thursday evenings over on my Facebook page here.
I hope you enjoyed the video. Please give me a thumbs up and subscribe if you do. Don't forget to click the little bell for notification of future videos.