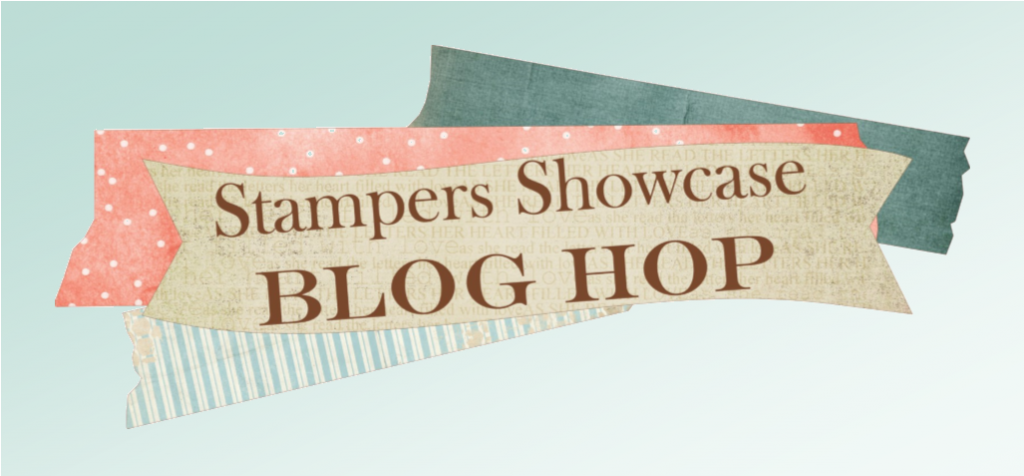 Stampers Showcase – Harvest Hello's Country Pumpkin Card
I am so excited to be part of the Stampers Showcase Blog Hop and very honoured to be amongst some very talented stampers from around the world! If you are starting here or continuing to hop, hello and welcome to my blog. For the Stampers Showcase Blog Hop this month the theme is Happy Fall Y'all! and is all about the beauty of Autumn. Autumn is here in all it's glory and there are pumpkins everywhere, so, of course, I had to pull out the Harvest Hello's Bundle.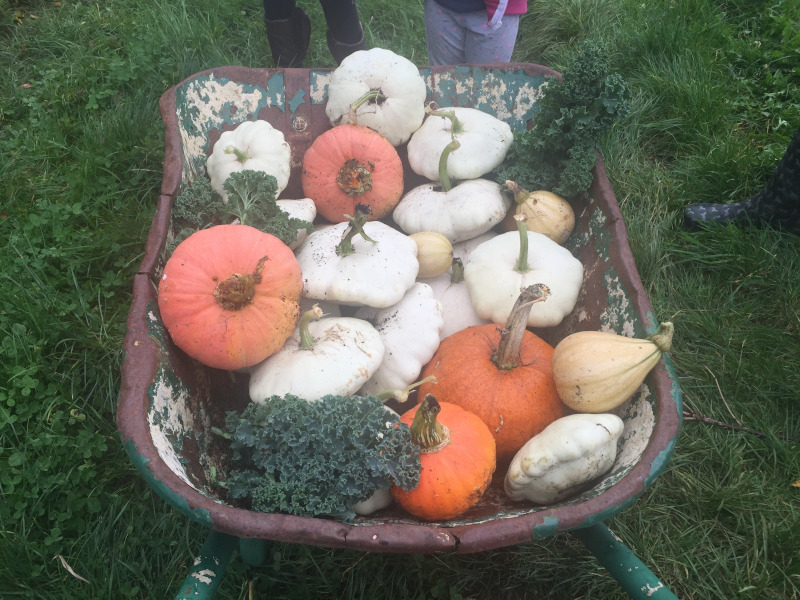 A variety of pumpkins from our allotment last year. I loved these flat cream coloured ones!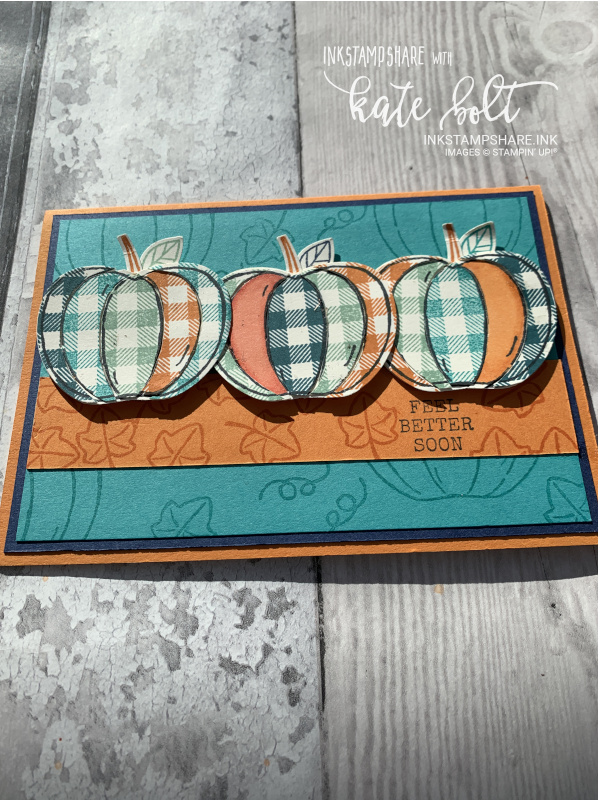 I CASED this card from Cheri's Cards. You can find it on Pinterest. I just love the way she had cut out the segments of the pumpkins and reassembled them. I used the colours Pumpkin Pie, Coastal Cabana, Mint Macaron and Night Of Navy.
Harvest Hello's Country Pumpkin Card
Using the little gingham check stamp from the Tiny Keepsakes stamp set, stamp it in each colour onto Very Vanilla card. Use Memento Black ink to stamp a Pumpkin from the Harvest Hello's on top of each. Colour another stamped pumpkin in with Pumpkin Pie Light and Dark Blends. Punch the pumpkins out using the coordinating Apple Builder Punch in the Harvest Hello's bundle. Cut each segment out. Stamp four more Pumpkins onto Very Vanilla card and punch out. Reassemble your pumpkin segments on top of each.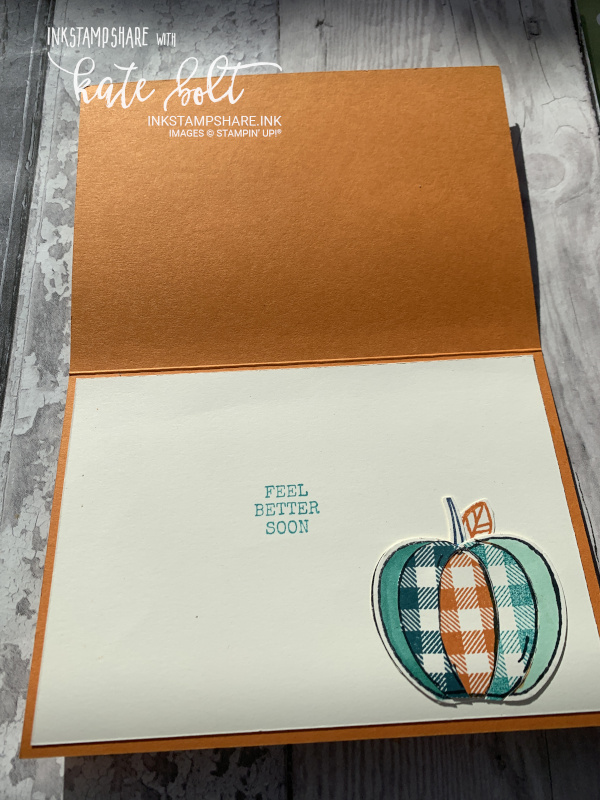 Add a pumpkin to the inside too! This card has a real country feel to it don't you think? The Gingham and the colours give a warm, cosy feeling. Perfect for a get well card. Use the Feel Better Soon sentiment both on the front and inside your card.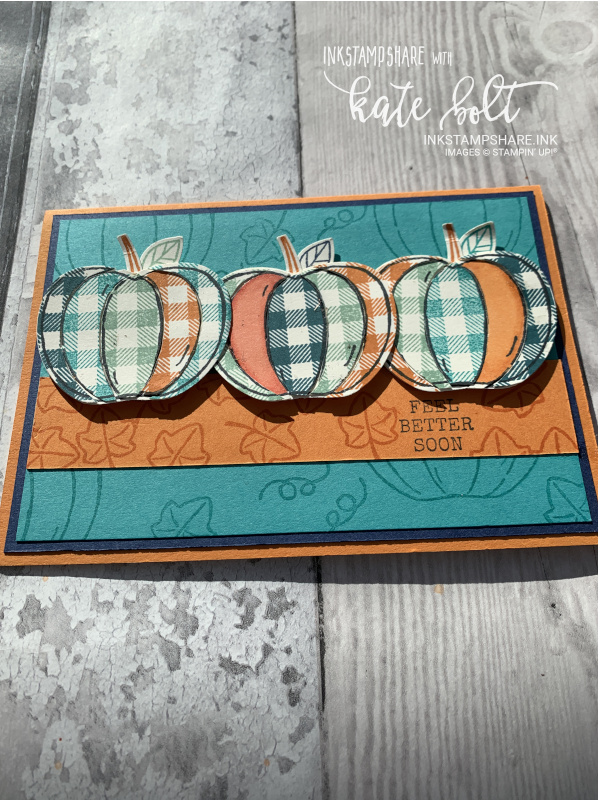 Have a look at Cheri's Card that inspired mine here
I can't wait to see what all the other people taking part in the hop have come up with for this theme. There are some super talented people taking part so grab a cuppa and hop around for some fabulous inspiration.
You can continue hopping by clicking on the NEXT button below. The awesome Sue Vine is up next. Grab a cuppa and enjoy!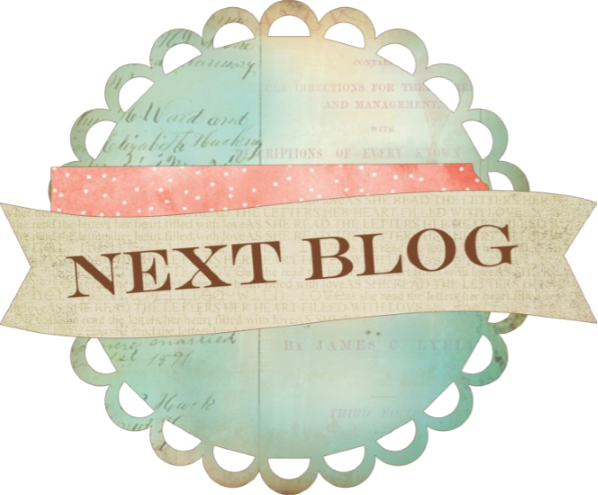 I love playing with the pumpkin stamp. – Do let me know what you think. I love to read your comments.