Put the Harvest Hello's Bundle and the Come To Gather papers together and they make the perfect boxes for these seasonal mini Yankee Candle Jars!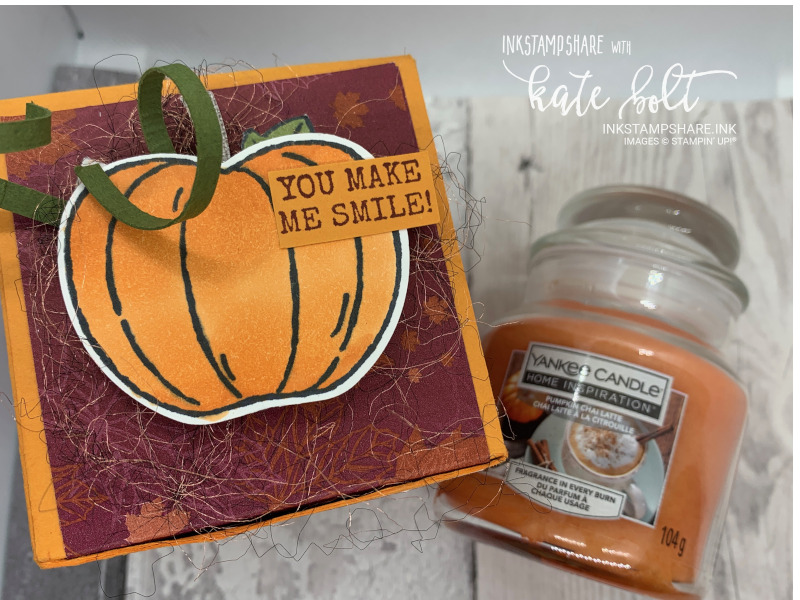 The Cajun Craze and Pumpkin Pie colours work so well with the pumpkin one. I spotted these candles really inexpensively in my local supermarket and dressed them up to gift.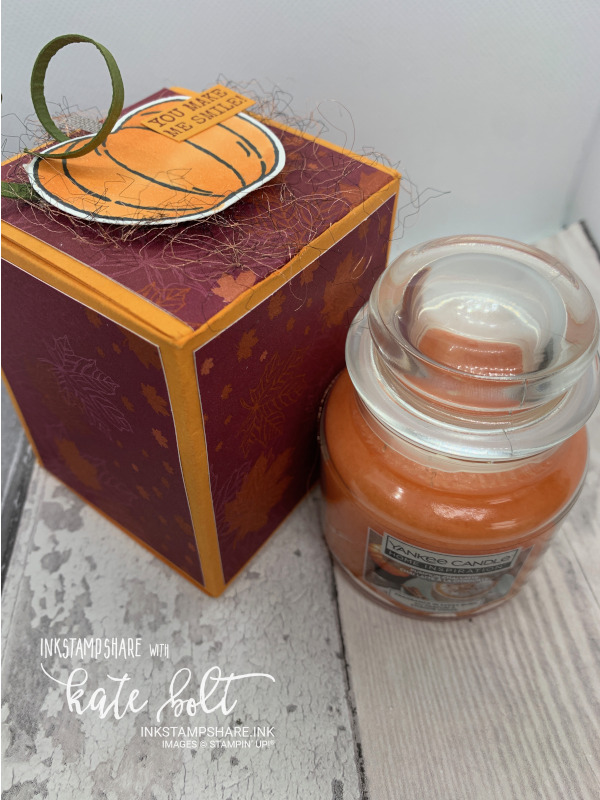 They are quite a simple box to make. I added a stamped and punched pumpkin on the top and layered it with some of our copper ribbon which I had pulled apart to give texture.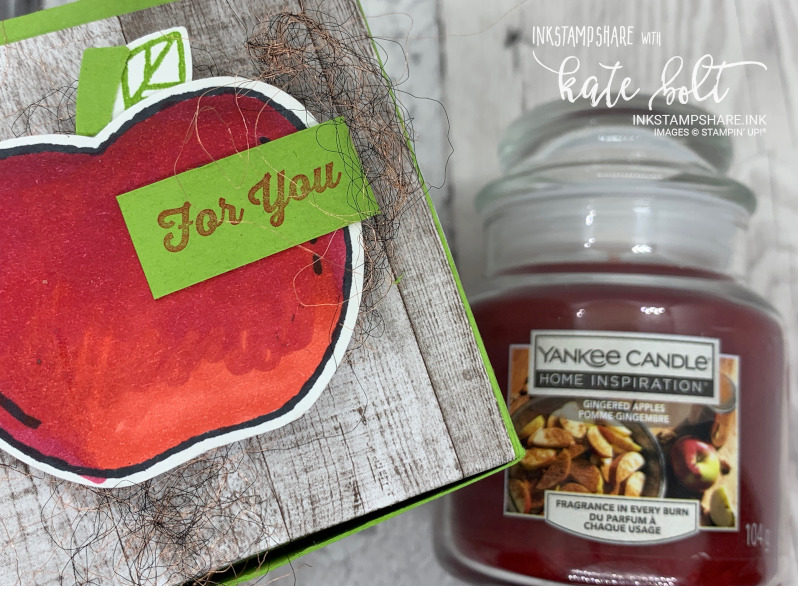 And it worked really well the Spiced Apple one too. The woodgrain papers work with any colour. Used it here with Granny Apple Green card.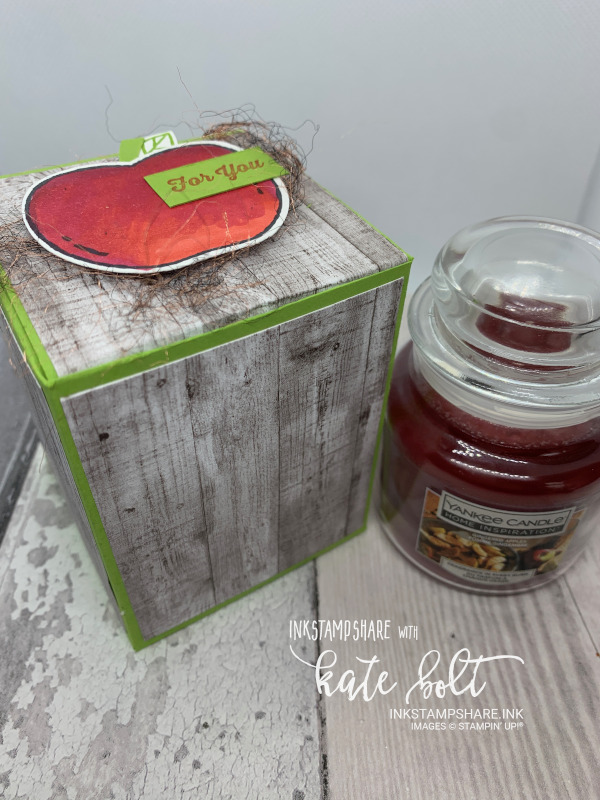 I may have bought more than two of these. I love to light a candle during the Autumn/Winter evenings. Our clocks go back this weekend and bringing with it shorter days and longer, darker evenings. I'll be gifting some of them though in their Harvest Hello's Candle Boxes.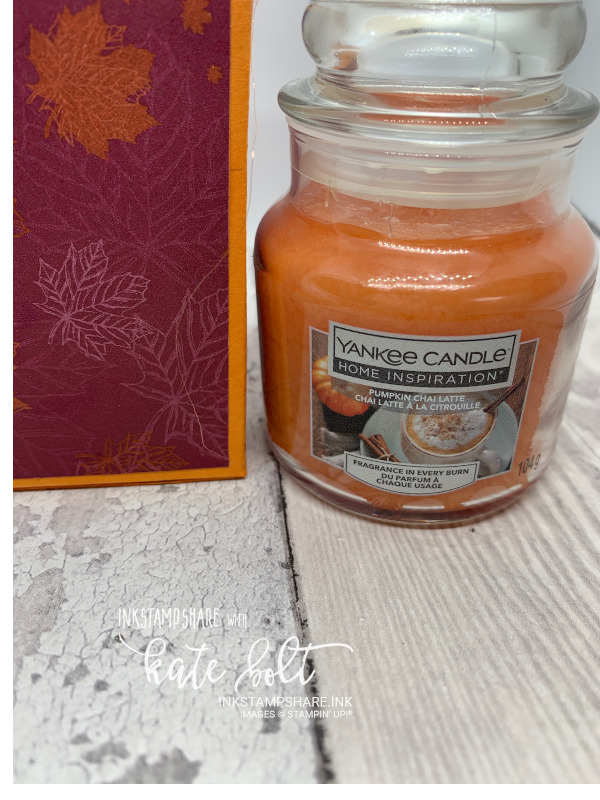 Do have a go at making the box, It also fits most regular size candles in a tin or you could fill it will chocolates or a small gift. It's the same box that I made in the spring. It would be perfect to change up the colours and perhaps make a Christmas on too. You can see the Youtube tutorial for it here.
I hope you like the video. Do give me a thumbs up and subscribe if you do. Don't forget to click the little bell for notifications of future videos.
And the blog post with all the measurements here.