I love, making these gorgeous Mini Curvy Keepsake Boxes with the Tiny Keepsake stamps. They are so fun and versatile I haven't been able to put them down!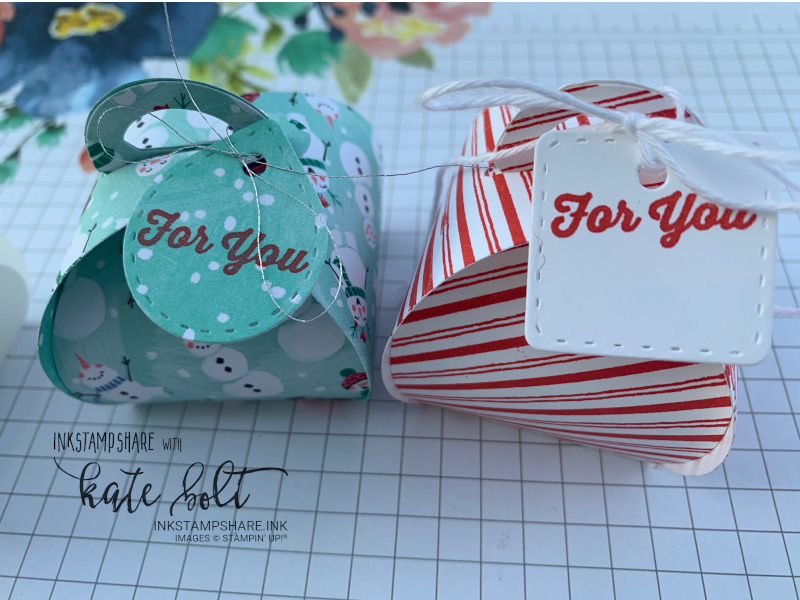 Just how cute are these? The one on the right is made using Whisper White card, stamped in candy stripes using the Tiny Keepsakes stamps and Poppy Parade ink. The one on the left is simply cut out of the Snow Season Designer Series Papers. These papers are gorgeous too! I love the snowmen and the non-traditional colour of Coastal Cabana.
Both the tags are cut out using the Mini Curvy Keepsake Box Dies. there are lots of tag dies included.
Mini Curvy Keepsakes Boxes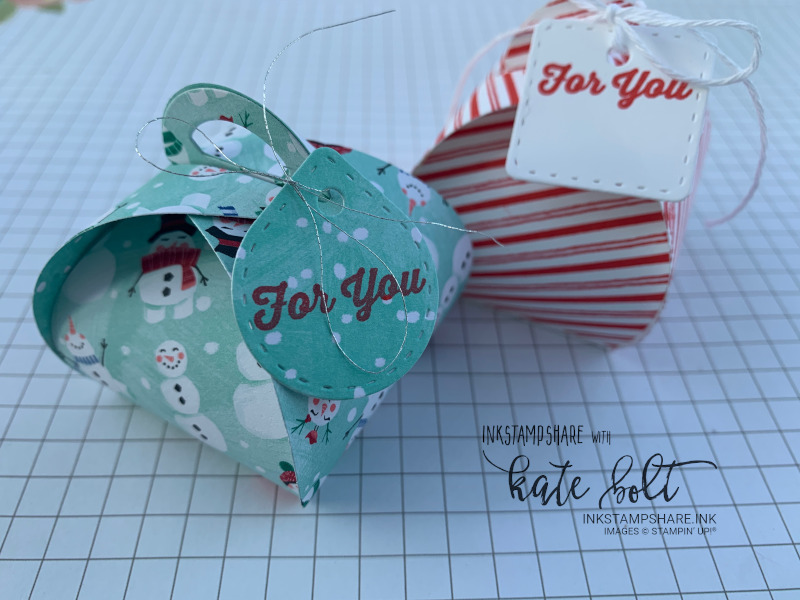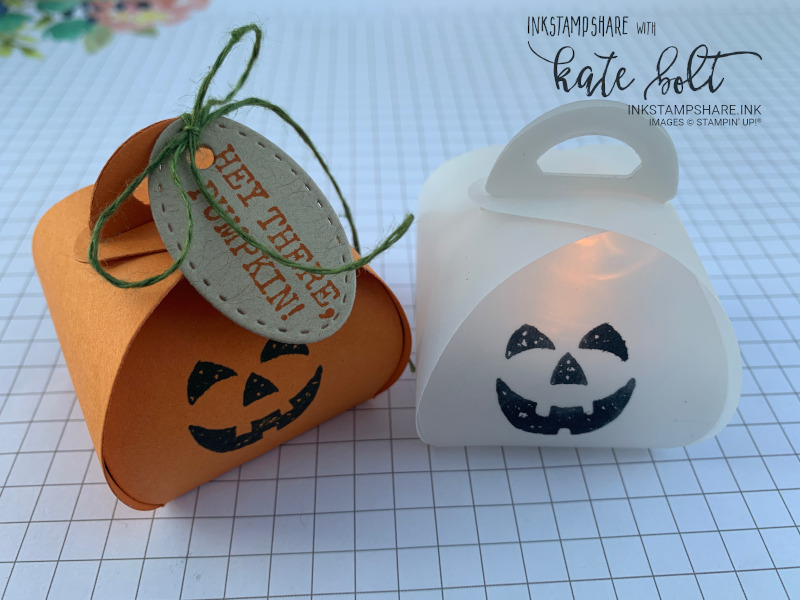 Another stamp set I am playing with constantly at the moment is the Harvest Hellos. (It seems to have permanent residence on my desk!) So I paired it with the Mini Curvy Keepsakes and used the Pumpkin face and the Hey There Pumpkin! stamp. Just perfect cut out in Pumpkin Pie card with a treat inside. These are going on our dinner table at Halloween for sure!
How excited I was to cut it out in vellum and add an LED tealight inside! So effective, especially in the dark. I had a great suggestion during the live to make a string of lights out of them! I'm definitely going to do that. Watch this space.
You can see the Facebook Live replay here on You Tube. I hope you enjoy it. Please give me a thumbs up if you do. Don't forget to click the little bell for notification of future videos.
The Mini Curvy Keepsake Box Dies will make great Christmas table decorations and table favours for all occasions. They'd be lovely as wedding favours wouldn't they or with lights in at an outside summer party in the evening! There are so many great things it's useful for.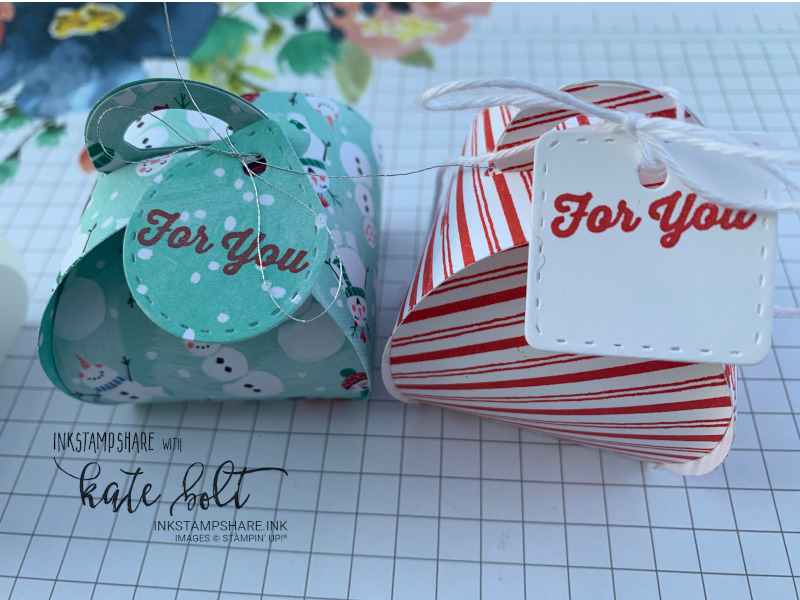 Don't forget, If you buy both the Mini Curvy Keepsake Dies and the Tiny Keepsake stamps as a bundle you save 10%. Available here.
The New Trimmer Has Arrived!
Some very exciting news, We have our new trimmer! I took delivery of mine last week and have already used it lots and it's great!
It's available to demonstrators only at the moment. We don't currently have word yet about when it will become available to customers, however, if you join my team you can get yours now! Take advantage of the great joining offer and pop it in your starter kit! You can JOIN here. I have a page for FAQ's about joining here. I'd love to have you on my team!