Inspire Create Challenge #074
I am using the new Stampin' Up In -Colours at Coffee & Cards for some #simplestamping! Such a gorgeous palette! They are the focus for the Inspire Create Challenge theme this time too. I keep changing my mind about which is my favourite but I really can't choose.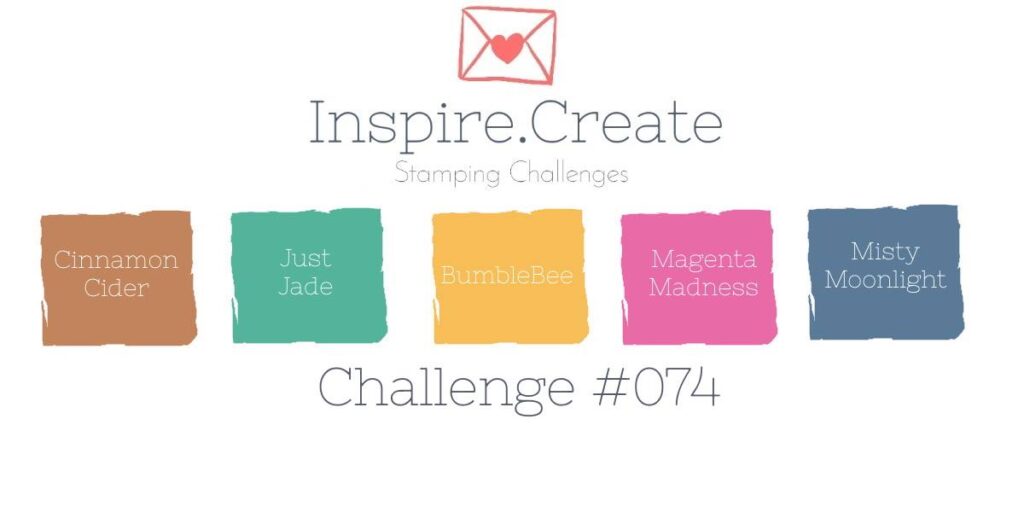 You can see the Facebook live replay of Coffee & Cards here.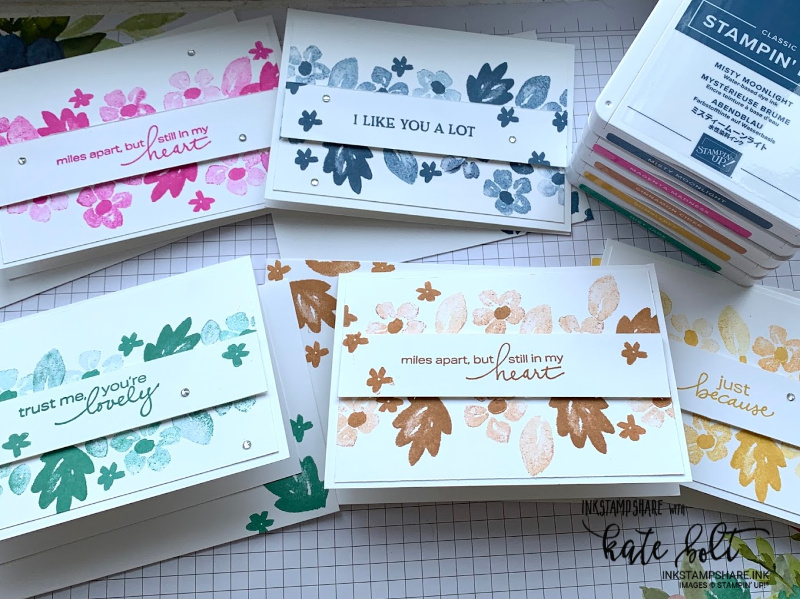 It's so easy to make a simple, pretty card using just one ink pad.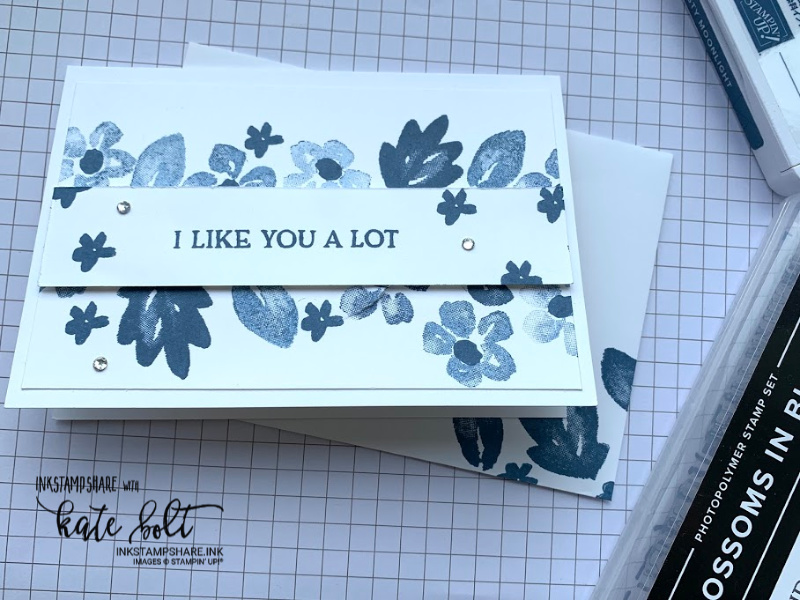 This one uses the Blossoms In Bloom stamp, one ink pad in Misty Moonlight, and a Whisper White Notecard and Envelope. You can create a really pretty card with minimal supplies. Stamp off your stamped images in varying degrees onto some scrap paper before stamping on your card to give different shades. Giving you lots more variety from just one ink pad!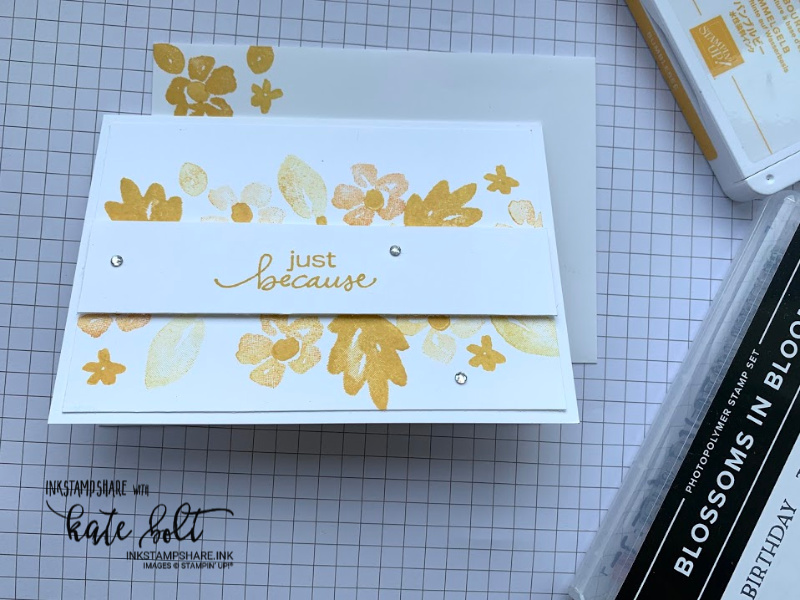 The Bumblebee Yellow is lovely . This sentiment with the pretty font is from the Lovely You stamp set – a current favourite of mine.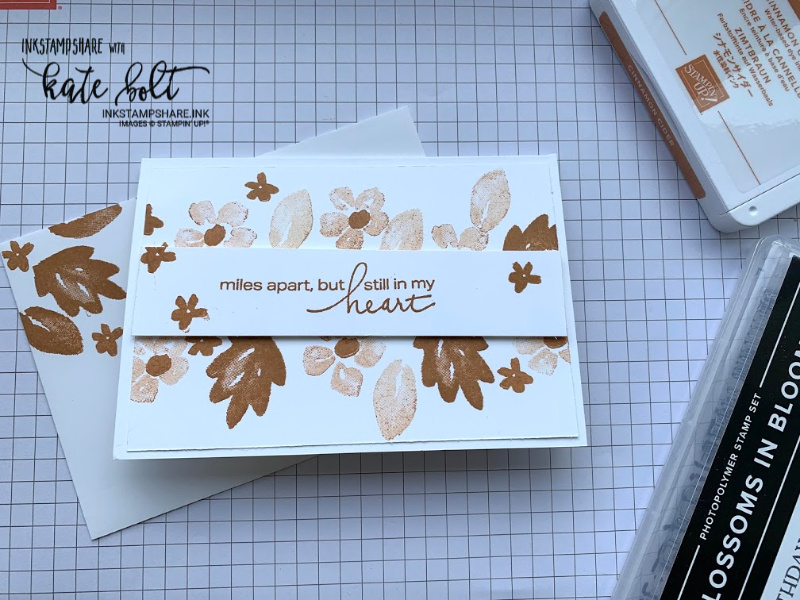 Cinnamon Cider – An unexpected favourite colour of mine. Can't wait to use this colour for autumnal cards too.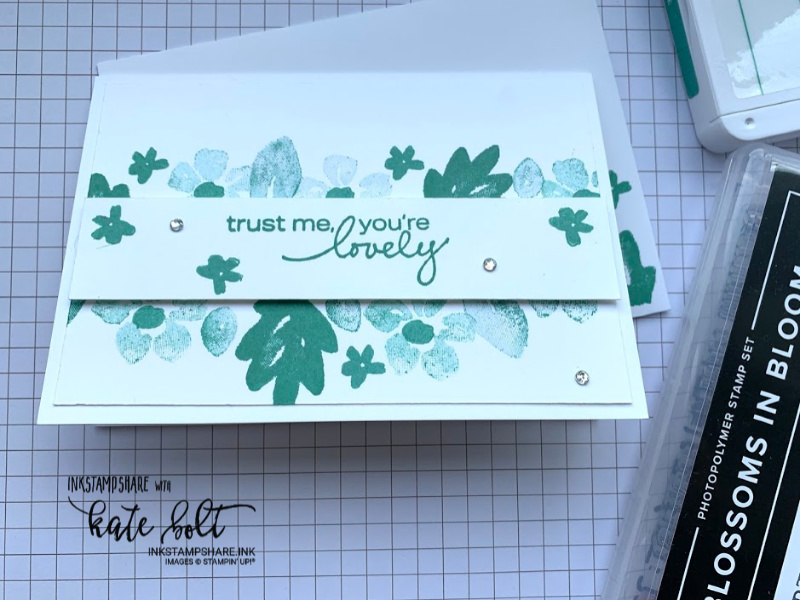 Just Jade – A bold, but muted green. A great addition to our green palette in the Stampin' Up! colour family and I like the way looks in monochrome on this card. Still stamping off to create varying shades.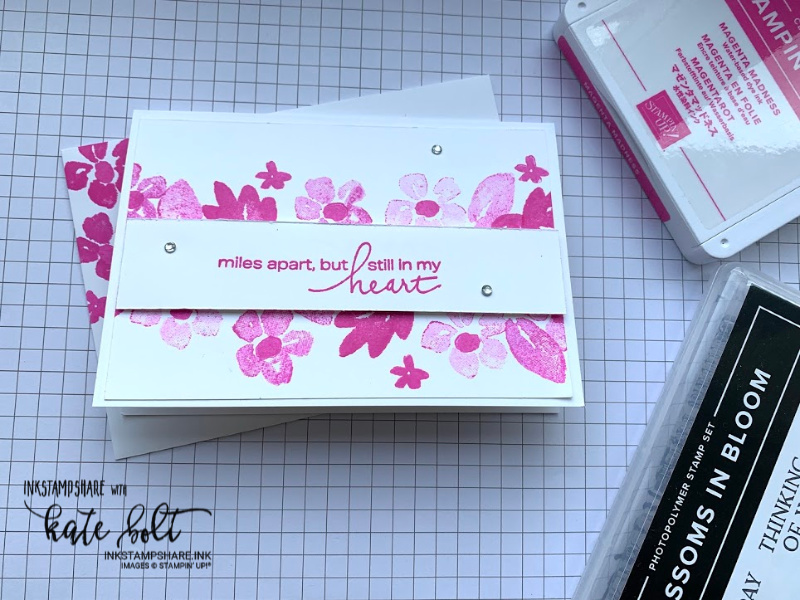 Magenta Madness! – Such a bright colour! I love it's bold cheerfulness! This colour is sure to brighten someone's day.
Such a fun way to create quick and simple cards. I now have a lovely little pile of pretty cards to pop in the post to brighten up someone's day! You could use any sentiment you like to fit the card you need to send.
Measurements
Such a fun, simple card – very little measurements required.
Note Cards & Envelopes in Whisper White
Card layer 4 3/4 x 3 1/4″ – Whisper White
Whisper White Card Strip 4 3/4 x 1 "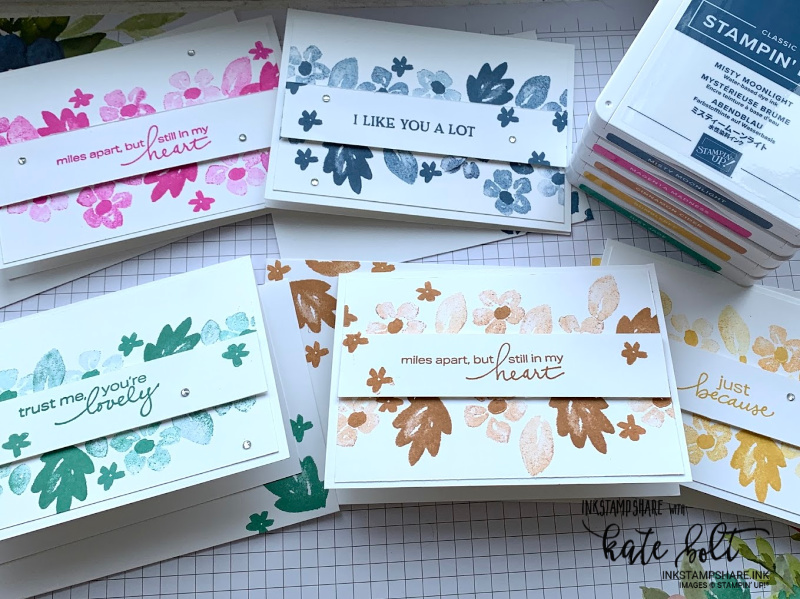 Don't forget to stamp your envelopes in the matching In-Colours too!
Pop over to the Inspire Create Challenge here to see what the rest of the Design Team came up with for this challenge and get lots of crafty inspiration! Karen has made some great cards with the cute zebras!!
Join along too, it's great fun. We would love to have you!