Have you ever tried heat embossing with masking? The Basic Background Decorative masks are great for creating backgrounds.
I just love heat embossing. Such a simple technique that gives you lots of options. Its so satisfying to do!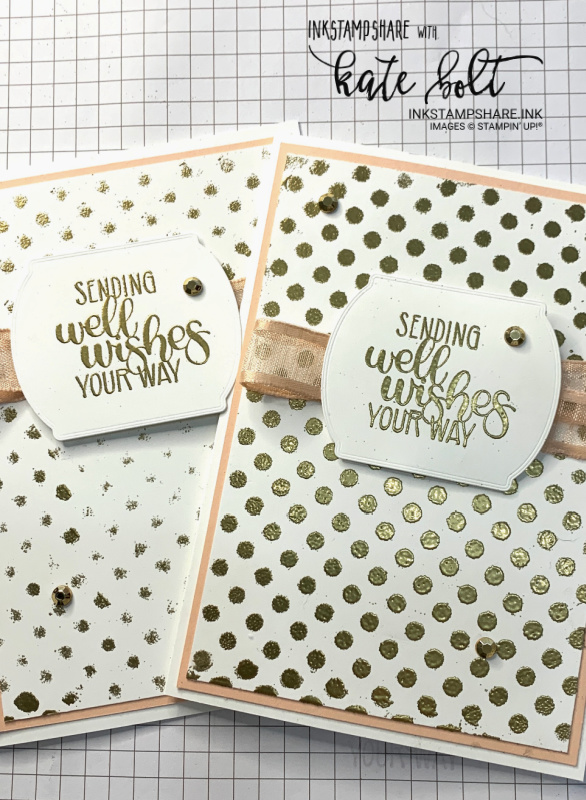 Heat Embossing With Masking
You can see exactly how to do it here in the replay of my Facebook Friday. I hope you like it and might be inspired to have a go! Do give me a thumbs up and subscribe, it really helps. Thank you. Don't forget to click the bell for notification of future videos.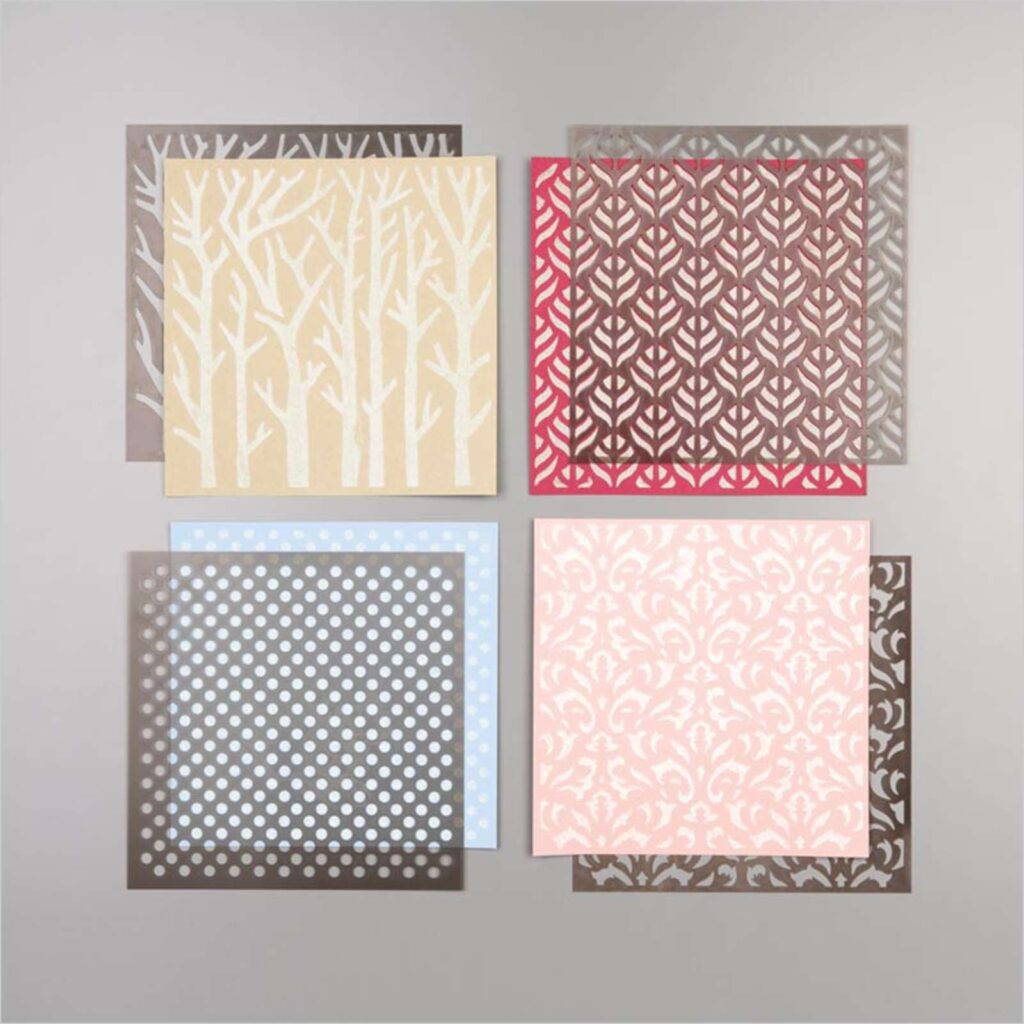 The Basic Pattern Decorative Masks are great! Four different masks for only £5.50.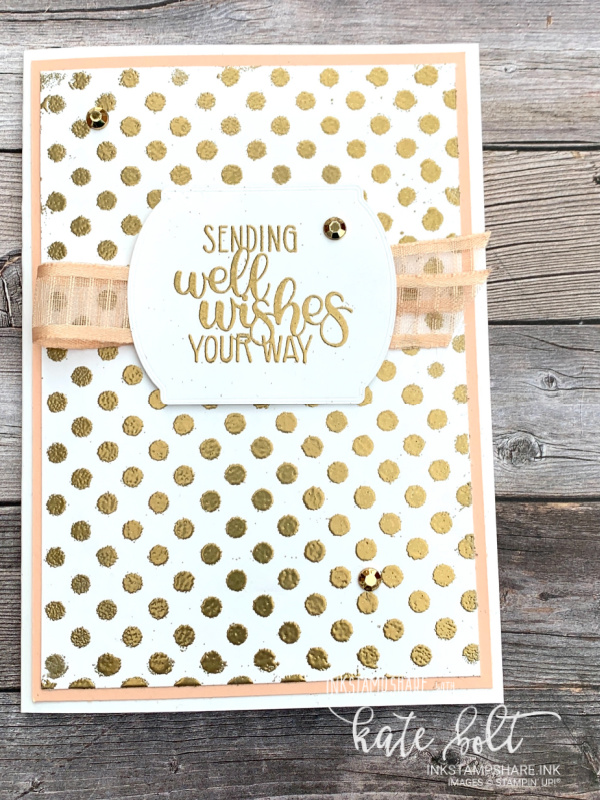 Using a soft palate for these Get Well Cards . Basic White, Blushing Bride and Gold. The Dandelion Wishes stamp set is perfect for Get Well cards. And is some ribbon and the Gilded gems to complete it. Vary the amount of embossing ink through the mask to get different results. This card has more embossing ink.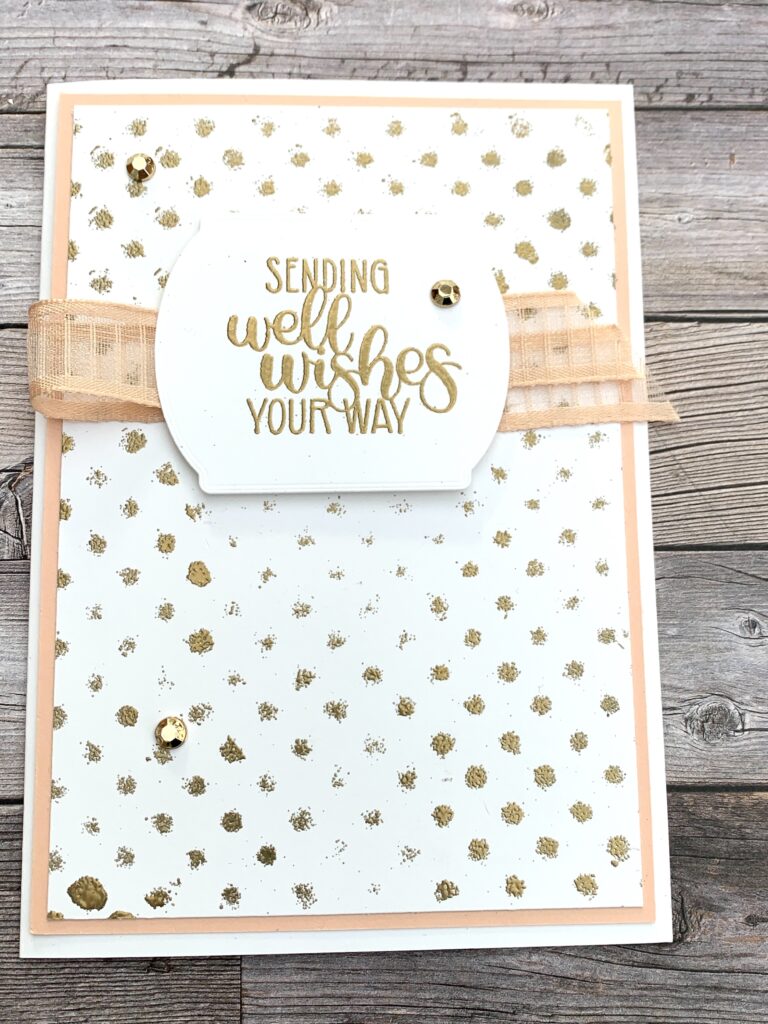 I love the look of this one. Less embossing ink gives a more distressed look with the spots pattern being more of an impression. Which do you prefer?
I must go – got to get these cards into the post for some dear friends.