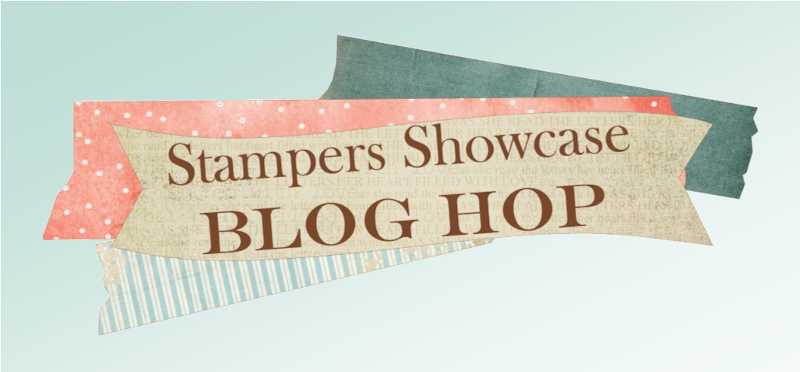 Just wanted to say …. You're amazing! Hello and welcome to another Stamper's Showcase Blog Hop. This month our theme is all about thanks and gratitude. We all need a thank you card to hand, don't we. The Ornate Thanks stamp set is perfect for this. It is full of sentiments to show appreciation. The font is beautiful too!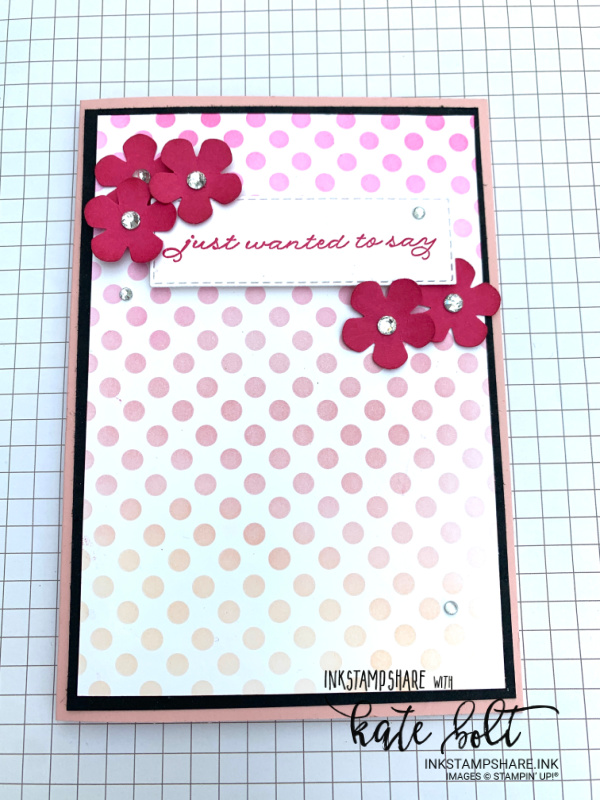 Have you seen our new blending Brushes? They are perfect for creating an ombre background.
Just Wanted To Say …
Choose one of the Basic Pattern Decorative Masks and 3 ink colours. So simple to do. Choose a colour ink pad you have three shades in and go for it. This card has Blushing Bride, Rococo Rose and Melon Mambo. Work lightest to dark. Stamp the sentiment in the darkest colour for contrast onto a scrap of Basic White card and cut out using the Stitched Rectangles Dies. Pop it up on dimensional foam pads. Use a matching colour card for your base and a contrast layer in between. Basic Black contrasts well with the Melon Mambo. Dress it up with a few flowers in Melon Mambo using the small Bloom Punch and add a few Rhinestones to complete it and you are done!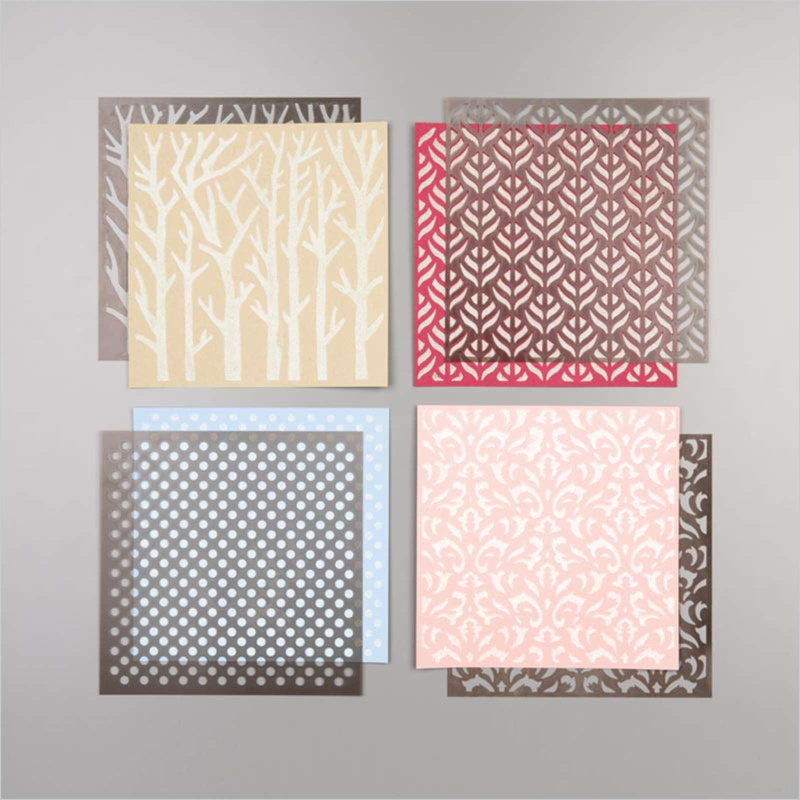 Four different masks in the Basic Pattern Decorative Masks pack so lots of possibilities! At £5.50 they are a really affordable way to create pretty backgrounds for your cards.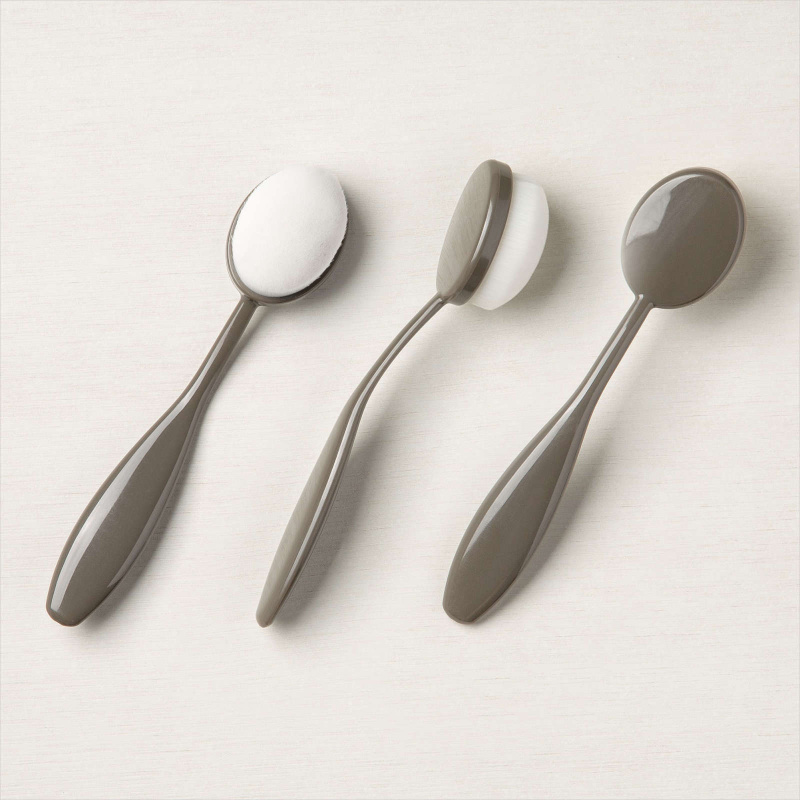 The brushes are fabulous. Great quality. And I learned a great tip about using them. You don't need lots of them! In between colours, rub your brush over a microfibre cloth to clean off any excess ink, check there is no residue on some scrap paper and then move onto the new colour.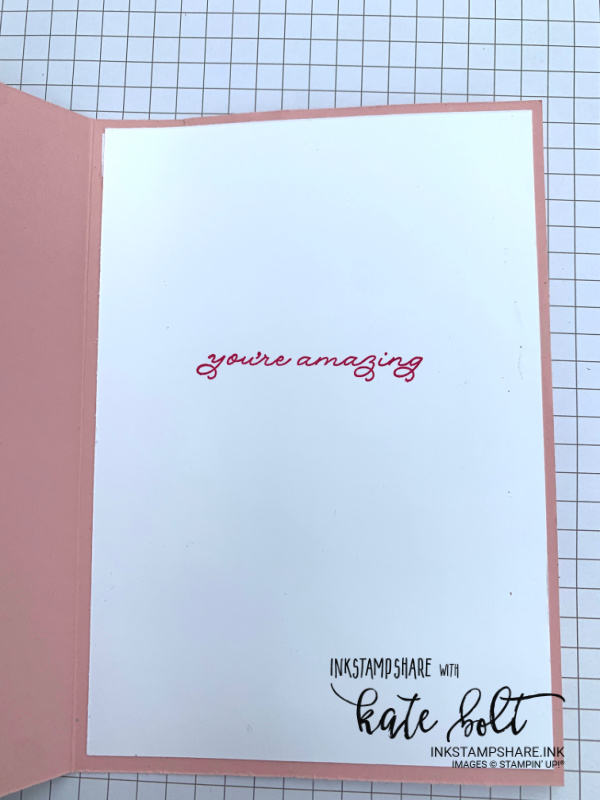 Just Wanted To Say … You're amazing! Simply stamp You're amazing inside in Melon Mambo.
I can't wait to see what all the other people taking part in the Stampers Showcase Blog Hop have come up with for this theme. There are some super talented people taking part so grab a cuppa and hop around for some fabulous inspiration.
Next up is the fabulous Leoni Stuart in Australia.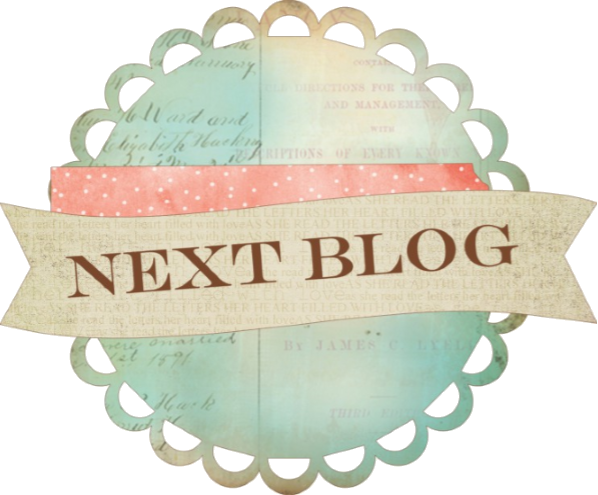 Thanks for popping by, do come back soon for more crafty inspiration!