World Of Good Memories! When does your holiday start? I always think it starts when the car is loaded, the front door is shut and you are on your way! This is the first scrapbook page for my 2018 Florida Walt Disney World album. We are off on our way to the airport. Filled with excitement as you can imagine! Here We Go! is a play on words as of course, here we go on holiday but there's a nod to the Walt Disney Peter Pan in there too!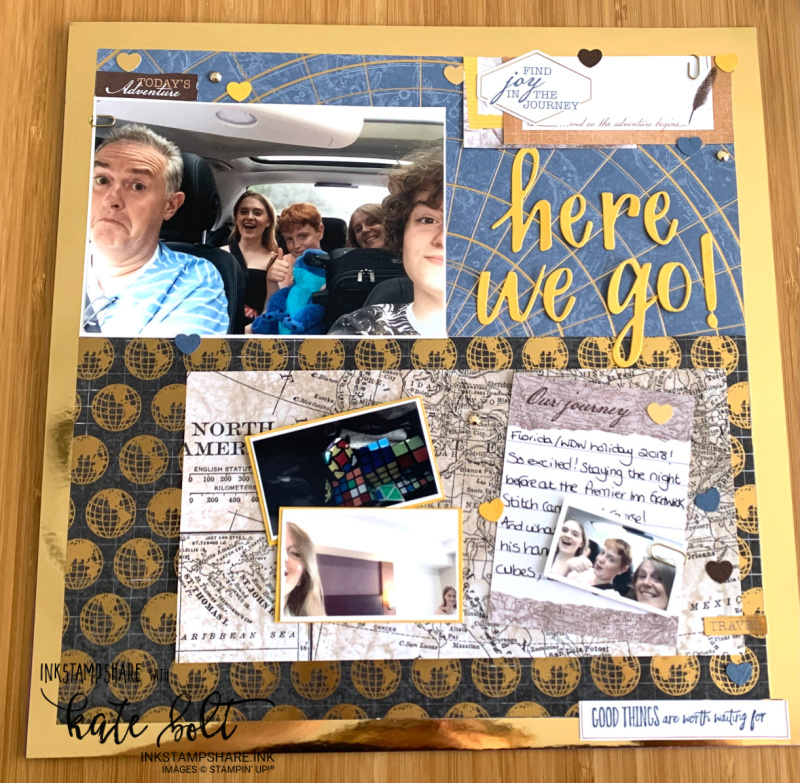 With the globes, maps images and travel theming the World Of Good Papers and Memories And More Cards are great for this page all about our first travel day. . "The Good Things are worth waiting for " is from the Enjoy The Moment stamp set. I love to stamp onto a scrapbook layout. Use your stash to find things that work for your page. We always book a trip like this way in advance, the waiting and planning is part of the anticipation and excitement. With a trip like this, good things are definitely worth the wait!
World Of Good Memories!
You can see the Facebook Friday Live replay of how I made the page here over on YouTube. I hope you like it. Do give me a thumbs up and subscribe if you do. Don't forget to click the little bell for notification of future videos too.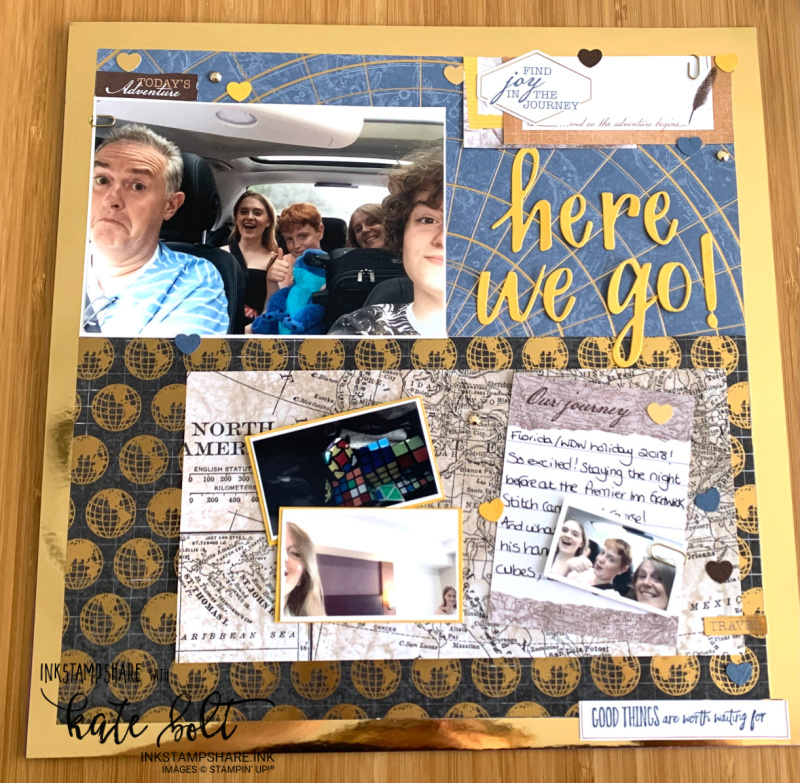 The Brass Foil Sheet that's the base for the page is part of the World Of Good Suite of products. The papers are foiled too. In the Facebook live I don't "gut" the card, but I would recommend you do to save your gorgeous metallic card. So I went back afterwards to do just that.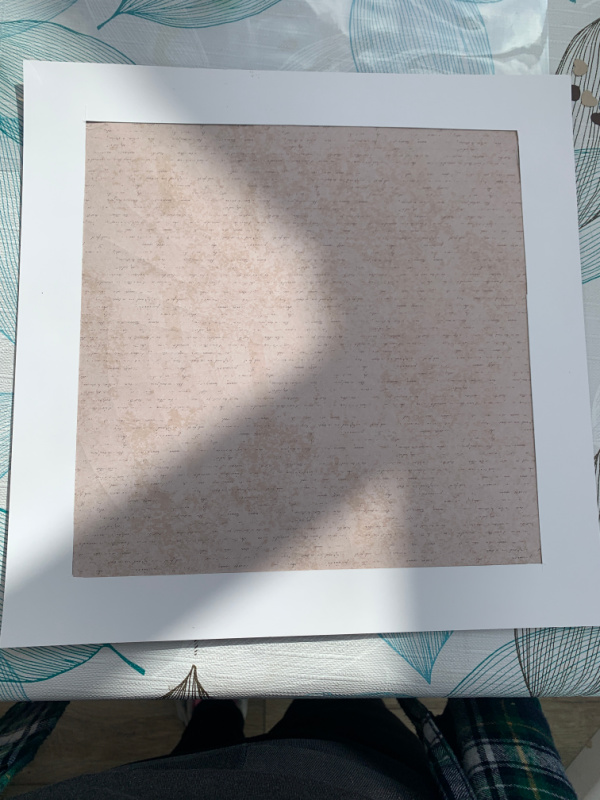 This is how the back looks after i have "gutted" the foiled card. That means taking the centre out where it doesn't show. I would only do this for a more expensive piece of card that I might need for a future project. I then used a plain piece of 12 x 12 card to stick my layout onto to give it strength.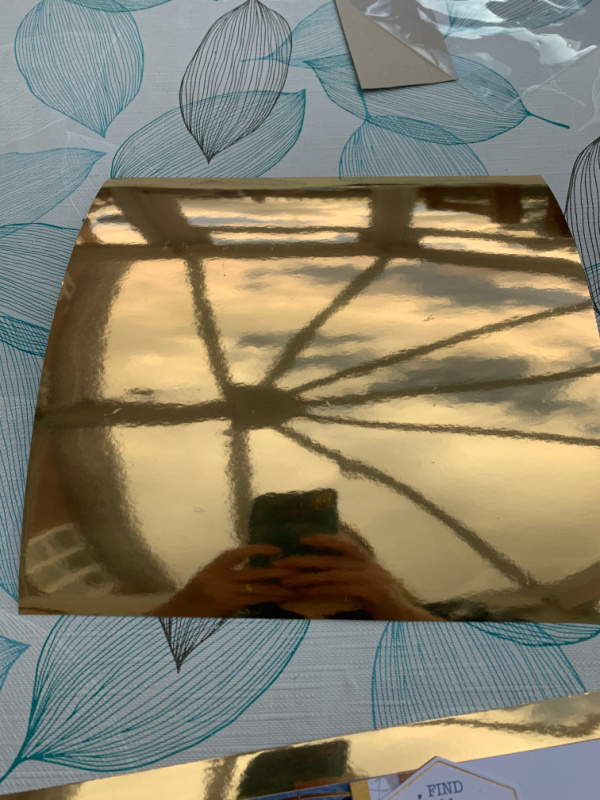 Here is the large piece I took from the middle. Great to use on other projects. I don't think I have ever used a metallic as a page base before, so gutting isn't something you generally need to do but it's good to know how to save that card.
I can't wait to build on this album, add pages for this trip and tell it's story so we can look through it and remember all those precious moments. It's easy to get started. Some papers, card stock and ink are the basics. A trimmer, adhesive and a pen are your basic tools. I hope I've inspired you to have a go.
I have another scrapbook page layout using these papers on the blog tomorrow, do check back in to see that one.