Oh my goodness this summer has been a whirlwind! I can't believe that Autumn is starting to creep in already. I'm not quite sure I'm ready for it just yet. But I am ready for all the goodies we have in our new Mini Catalogue that launched at the beginning of the month! I have lots of "favourites" and the Delivering Cheer stamp set is one of them! Perfect for Delivering Cheer At Birthdays & Christmas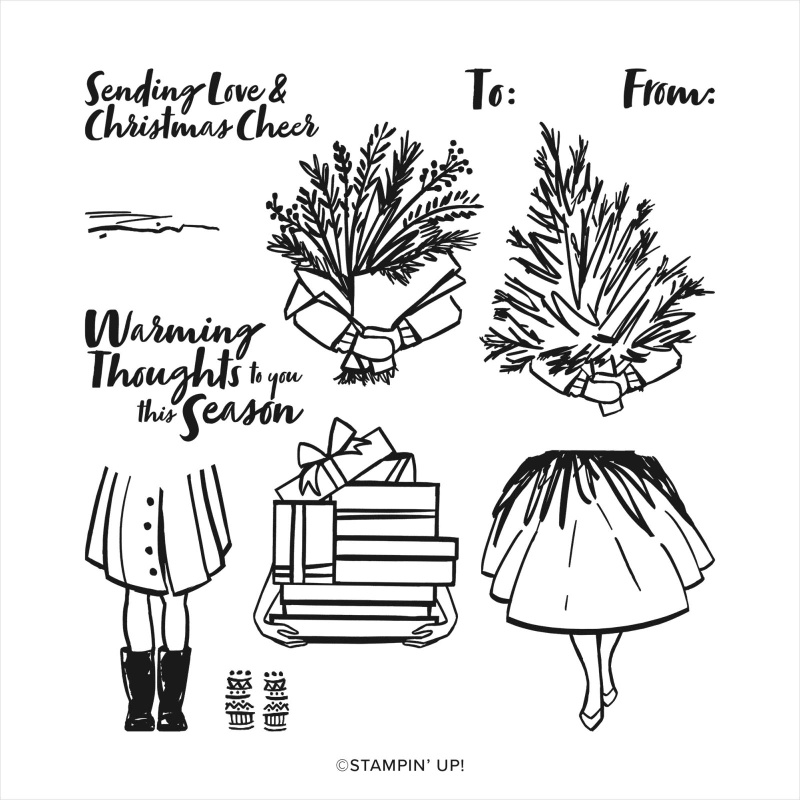 This stamp set is so sweet! I love how you can mix and match the tops and bottoms of the image so that she is holding a Christmas tree, gifts, or a bouquet. You can have her in a raincoat and boots, with or without festive tights, or in a skirt. And you never quite see her face because she is laden with goodies. So fun!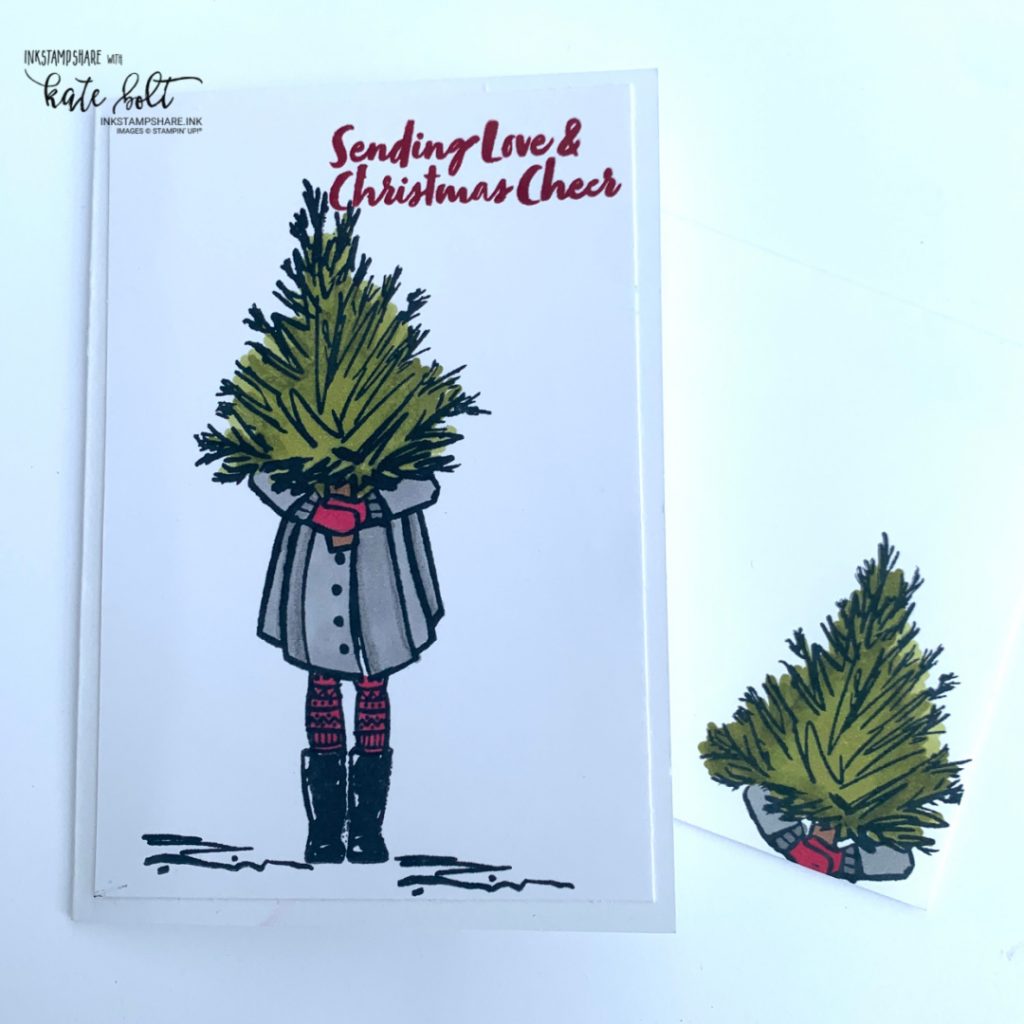 The simple Basic White Notecards and Envelopes were perfect for my first play with this set. Both these cards are made for last week's Coffee & Cards Facebook Live. Just some simple stamping and colouring in with Stampin' Blend pens. This card uses Smokey Slate, Cherry Cobbler and Old Olive. Such a fun, simple Christmas card.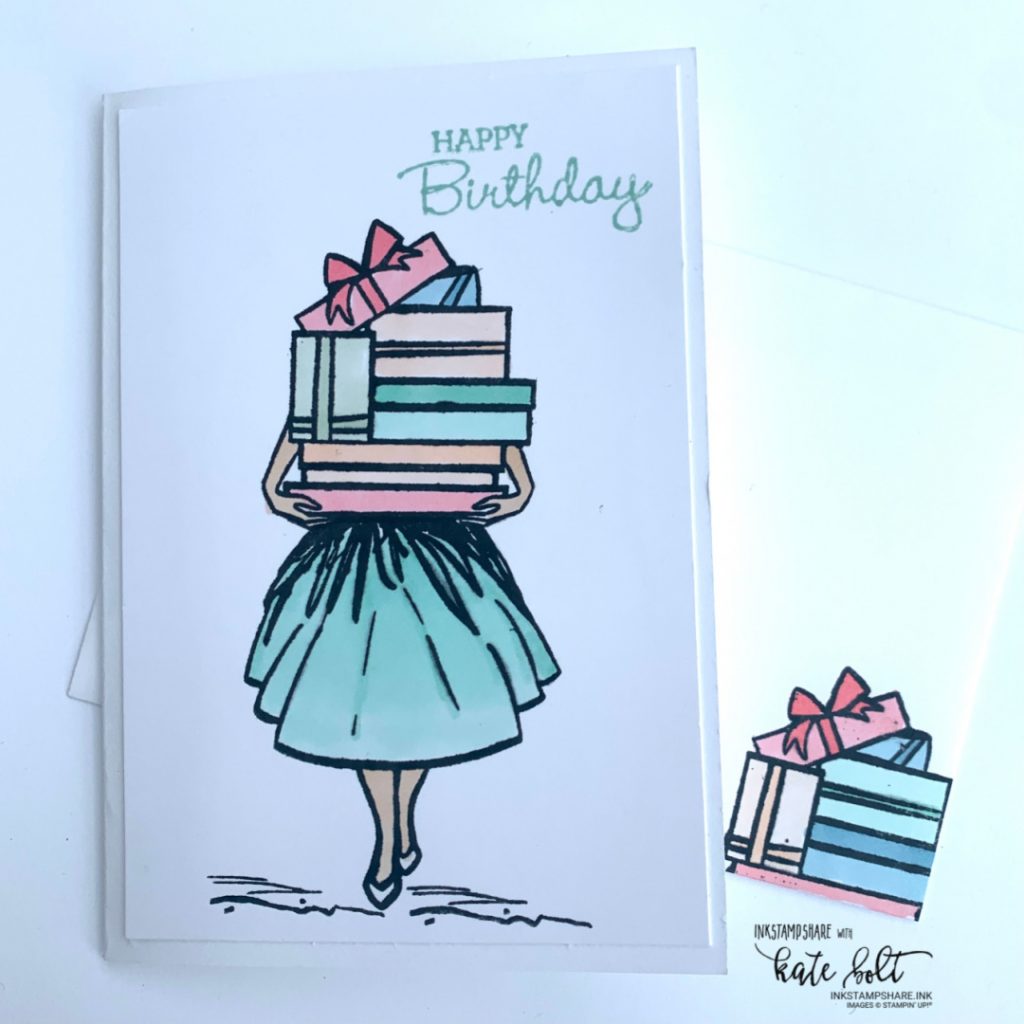 But add in some pretty pastel colours and a birthday sentiment and this stamp set definitely does not have to be just for Christmas! I do love it when you can get more use from a stamp set for lots of occasions. This is one of those. At only £17 it's such a great price. Don't forget to use the stamps on your envelopes too. Check out my handy tip in the video for colouring your envelopes using your Blend pens.