Did you catch Coffee and Cards this week? I'm currently sharing some more ways with the Delicate Dahlias stamp set. Such a beautiful stamp set and has so many ways of using it.
Here is the Facebook live replay of this week's Coffee and Cards via YouTube. I hope you like it and find it useful. Do give me a thumbs up and subscribe if you do. It really helps a lot with the YouTube algorithm. Don't forget to click the little bell below for notification of future videos too.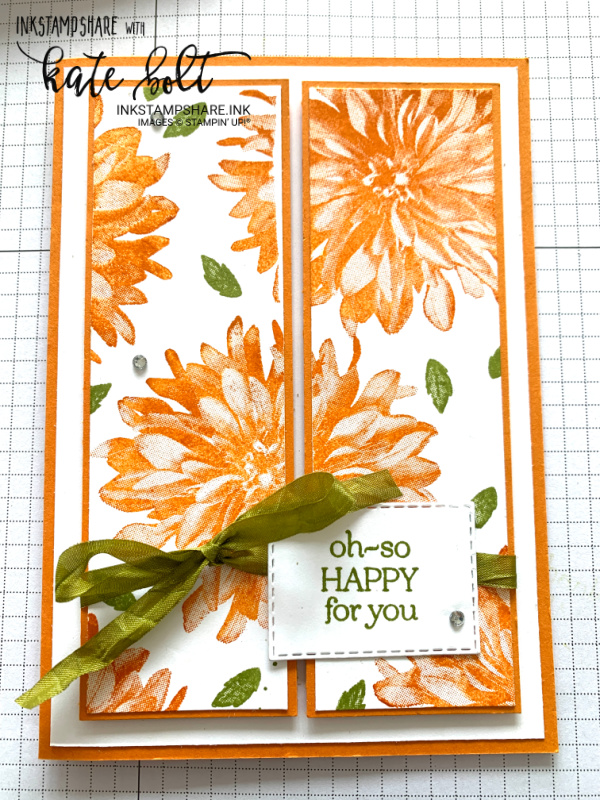 This stamp set gives the option of two-step stamping but for this card, I just chose to use the Distinktive stamp. Simple and pretty. I can't decide which ribbon I prefer. Old Olive? – Create any colour ribbon you need by colouring the White crinkled Seam Binding Ribbon.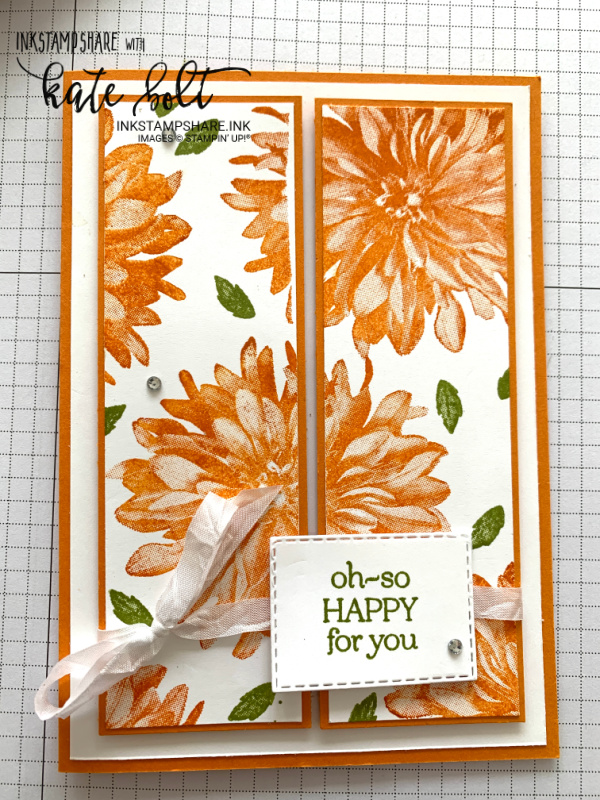 Or left white? I think I like the Old Olive best. What about you?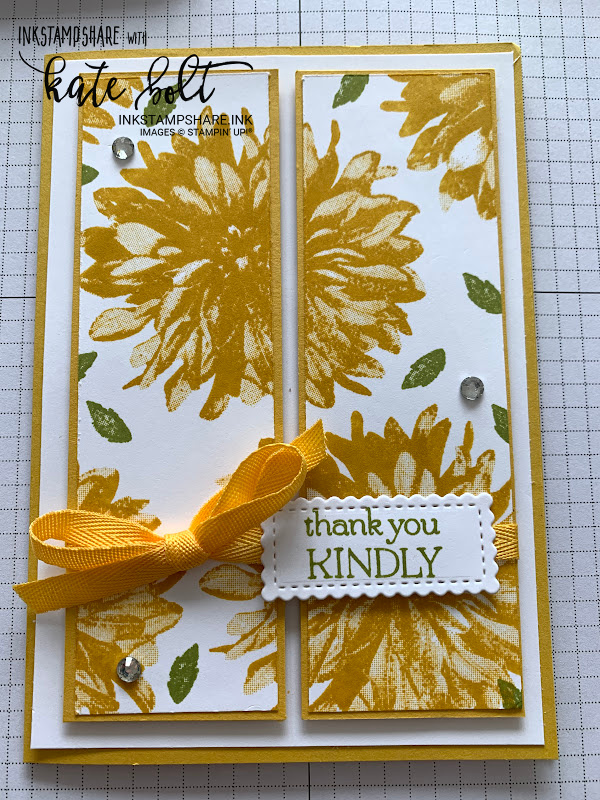 It's all about batch making cards this week too. Showing you how to make a few at a time. different inks and sentiment or you can keep it all the same. This one is in Bumblebee and Pear Pizzazz ink with Bumblebee ribbon.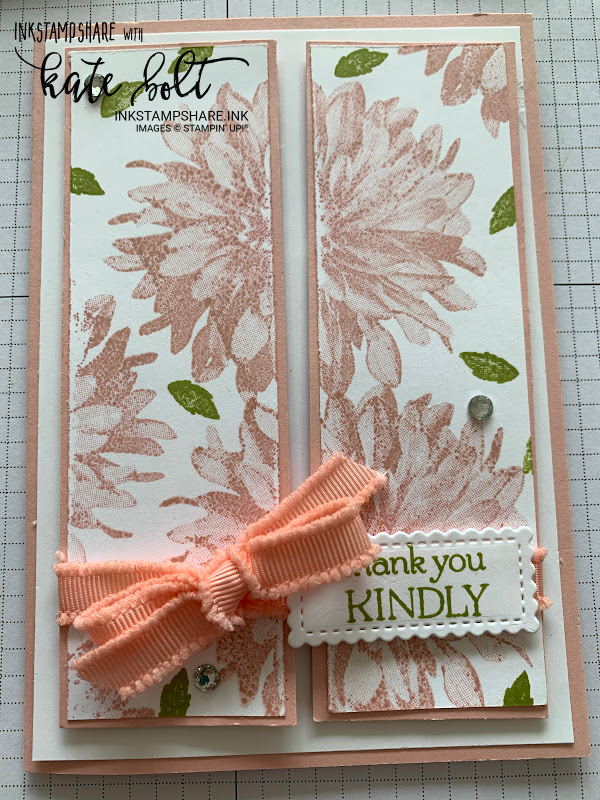 And in Blushing Bride. The Delicate Dahlias is a FREE set with a £90 spend in Saleabration until the end of this month. Free is fabulous, isn't it!! I hope you've enjoyed a little inspiration for this set. I'm sure I will be using this one ALOT!
Click the links below to purchase the products used for this project in my online shop. Do use this month's HOST code 6BXATGNR so that I can send you a handmade card and a thank you gift for shopping online with me.
December's Host Code is QGVVMTCE