Counting Sheep Birthday Card! Well, wouldn't ewe know it! Birthday sheep! How funny are these with their birthday hats! This birthday card uses the Counting Sheep stamp set that is currently free until the end of September with Saleabration. I used the matching dies too. They are also free! My mum loves sheep. She can spin their wool and make beautiful things too. It's her birthday soon, so there may be a sheep birthday card this year!!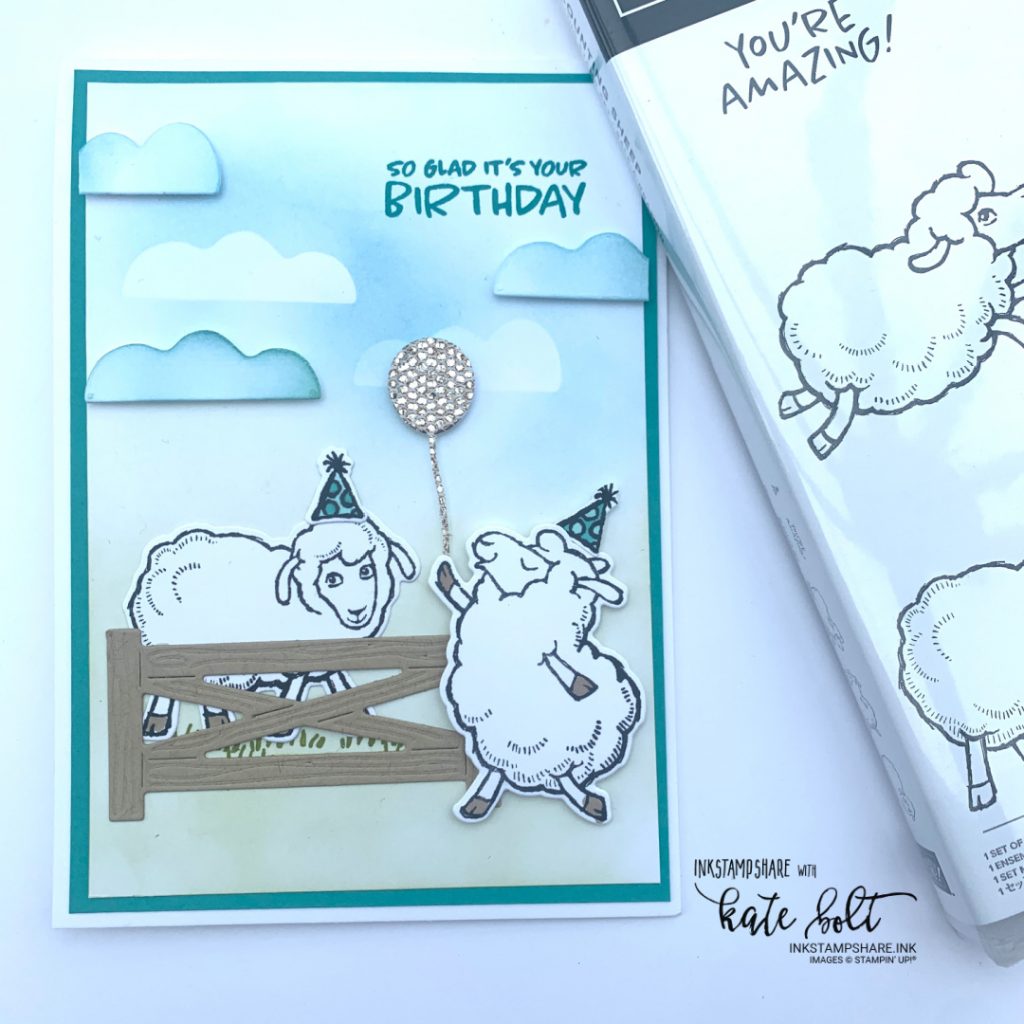 I wasn't at all sure about the sheep, to begin with, but I thought only time wool tell. Haha, sorry, enough with the sheep puns. I've actually fallen in love with these woolly party animals. Create the background using the Blending Brushes, the die-cut clouds, and a little ink from your ink pads.
Counting Sheep Birthday Card!
This card was made for my Friday Night YouTube live. You can see exactly how I made it here. I hope you enjoy it. Do give me a thumbs up, leave a comment and subscribe if you haven't already. It really helps with the Youtube algorithm in getting videos shown to people who might be interested. Thanks so much.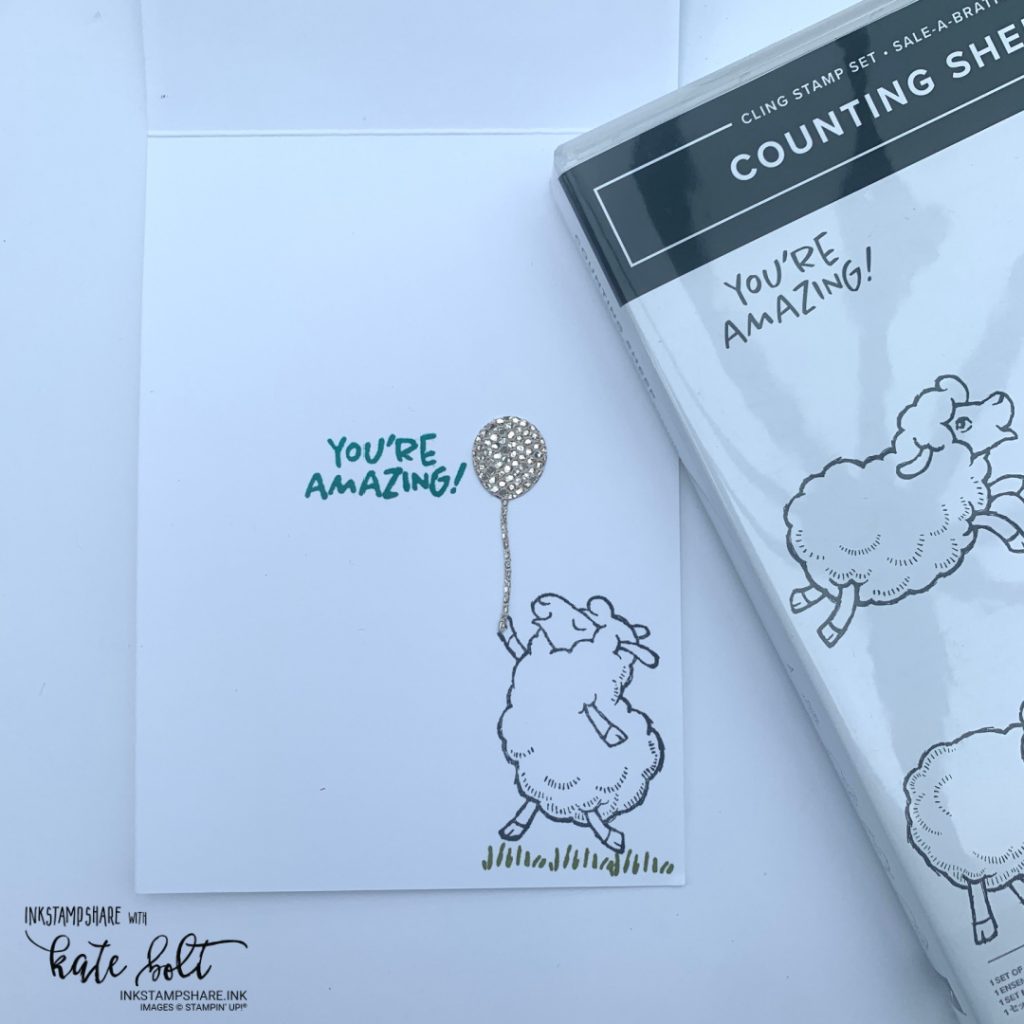 Add a sheep inside too. Of course, this one is a birthday card so he has to have a ballon obviously. This balloon is cut using the sheep dies out of the Be Dazzling glimmer paper. This is also a free Saleabration item. You can earn a free item with every £45 spend and multiples thereof in my online shop. There's not long until Saleabration ends at the end of this month, so don't forget to get your sheep, will you!
You can find all the products I have used in the project below with clickable links to my online shop.
Thanks for popping by, do come back soon for more crafty inspiration!