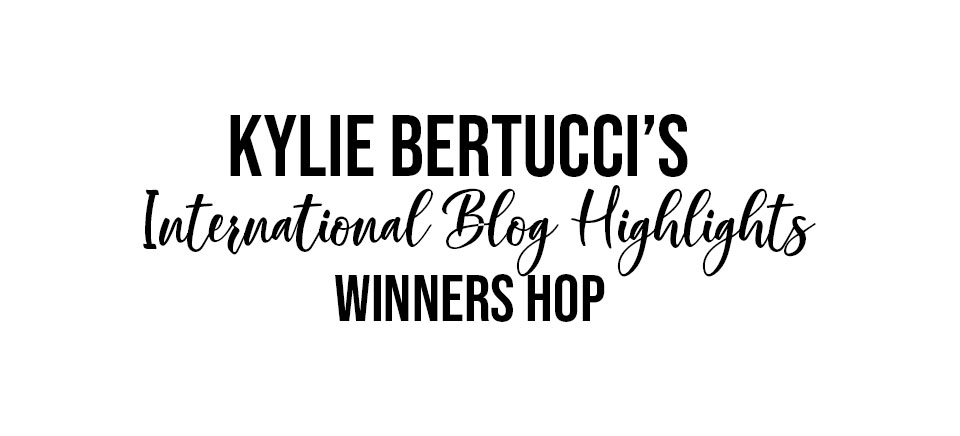 Wow! I am so excited to be taking part in Kylie's International Blog Highlights Winners Hop Thank you so much to all those of you who voted for my project. How fabulous to be one of the Top Ten!! Our theme is thanks and the beautiful Harvest Meadow Suite is perfect for it!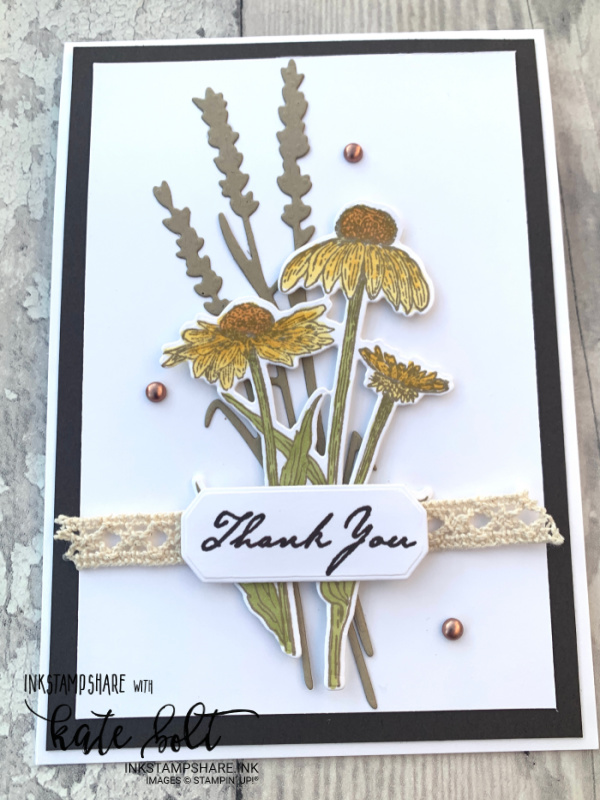 Here is the original card for the challenge using the same Harvest Meadow Suite.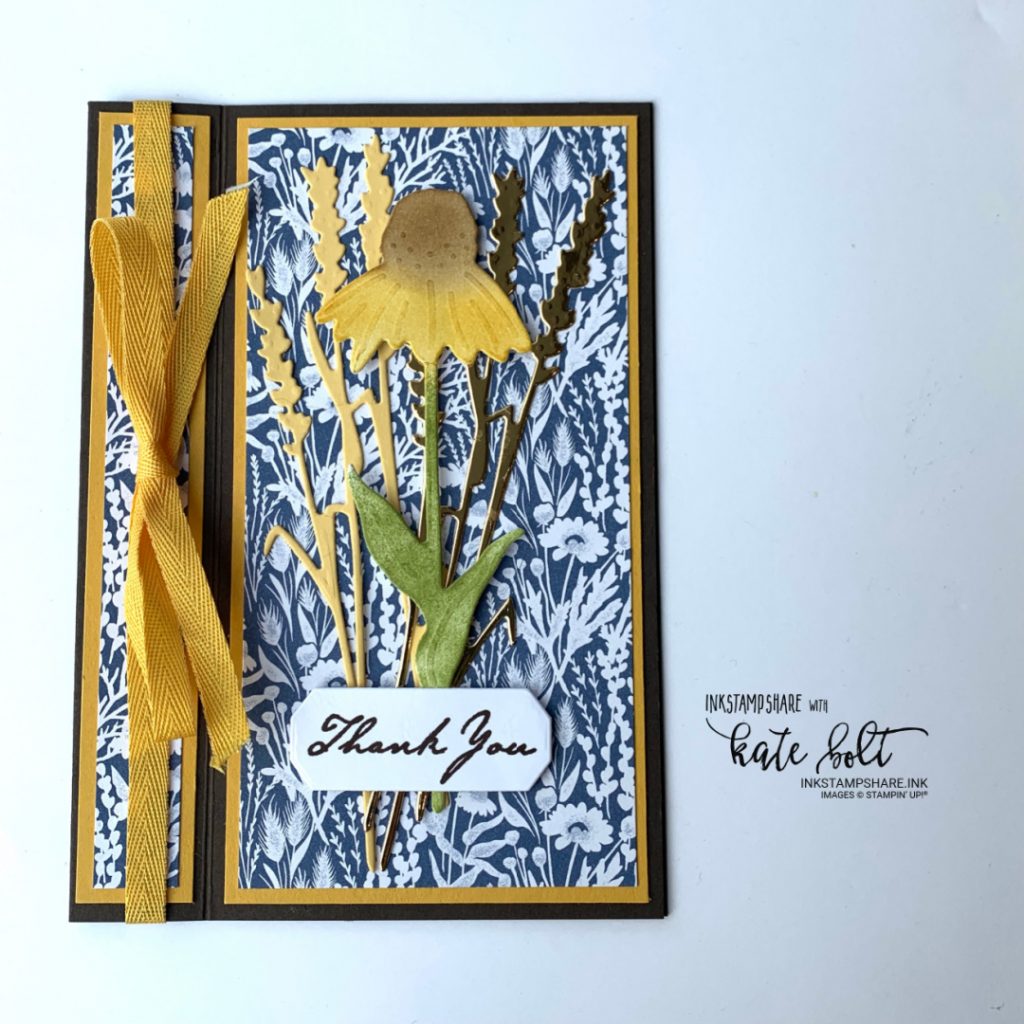 Kylie's International Blog Highlights Winners Hop
It's such a great suite, perfect for this Winners Hop too! This is a Book Binding Card – Or at least I think so. This card is inspired by American Stampin Up! Demonstrator Patty Bennet. She made one using this fold on her YouTube channel and decided it was a great name for it. I agree, don't you? Do pop over to her channel to take a look.
It is pretty easy to convert to cm. Just use your regular C6 card base and layers sizes. Add a crease to the front of the card with adhesive behind. This label die is so useful, it is embossed with a frame. Of course, it fits the Thanks sentiment perfectly. I really like it stamped in Early Espresso, it pops and matches the card base.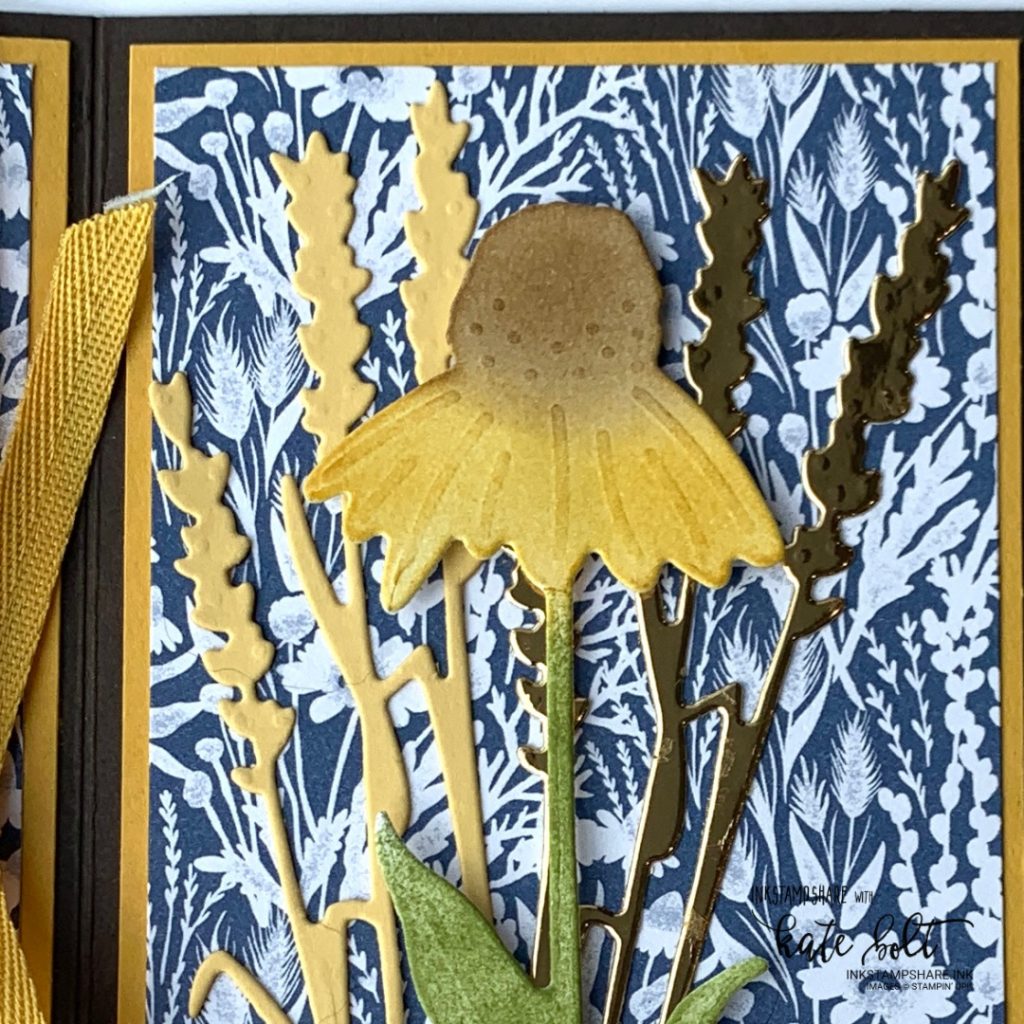 The dies in this bundle are beautiful and coordinate with the stamp and stand-alone fabulously! Can you see how the Cone Flower is slightly embossed? The ink sponging brings it out. Cut one of the grasses in gold metallic card stock to add some shine. The Designer Series Paper in the Suite is beautiful. I have used LOTS!!
Designed for my September in-person card class. It's amazing to be able to meet up again and craft. The ladies loved using the Harvest Meadow Suite.
I hope you like my card. Grab a cuppa now and start hopping for lots of crafty inspiration from the rest of the winners in Kylie's International Highlights Blog Hop! I cant wait to see them all!
You can find all the products I have used in the project below with clickable links to my online shop.
Thanks for popping by, do come back soon for more crafty inspiration!