After the most glorious September, the weather is finally turning Autumnal. So it's only fitting that I use the Gorgeous Leaves For Coffee & Cards this week. It's such a beautiful stamp set. Use it on it's own or with the matching Intricate Leaves Dies. The great thing about them is that they are both stunning on their own or used together. For this week's Coffee & Cards Facebook live I am using the stamp set. #simplestamping for quick and easy cards.
Gorgeous Leaves For Coffee & Cards
Watch the replay of this week's Coffee & Cards here on my YouTube channel. Enjoy! Please give me a thumbs up and subscribe if you like it. It really helps the YouTube algorithm in getting videos suggested to those who might like them. Thanks so much!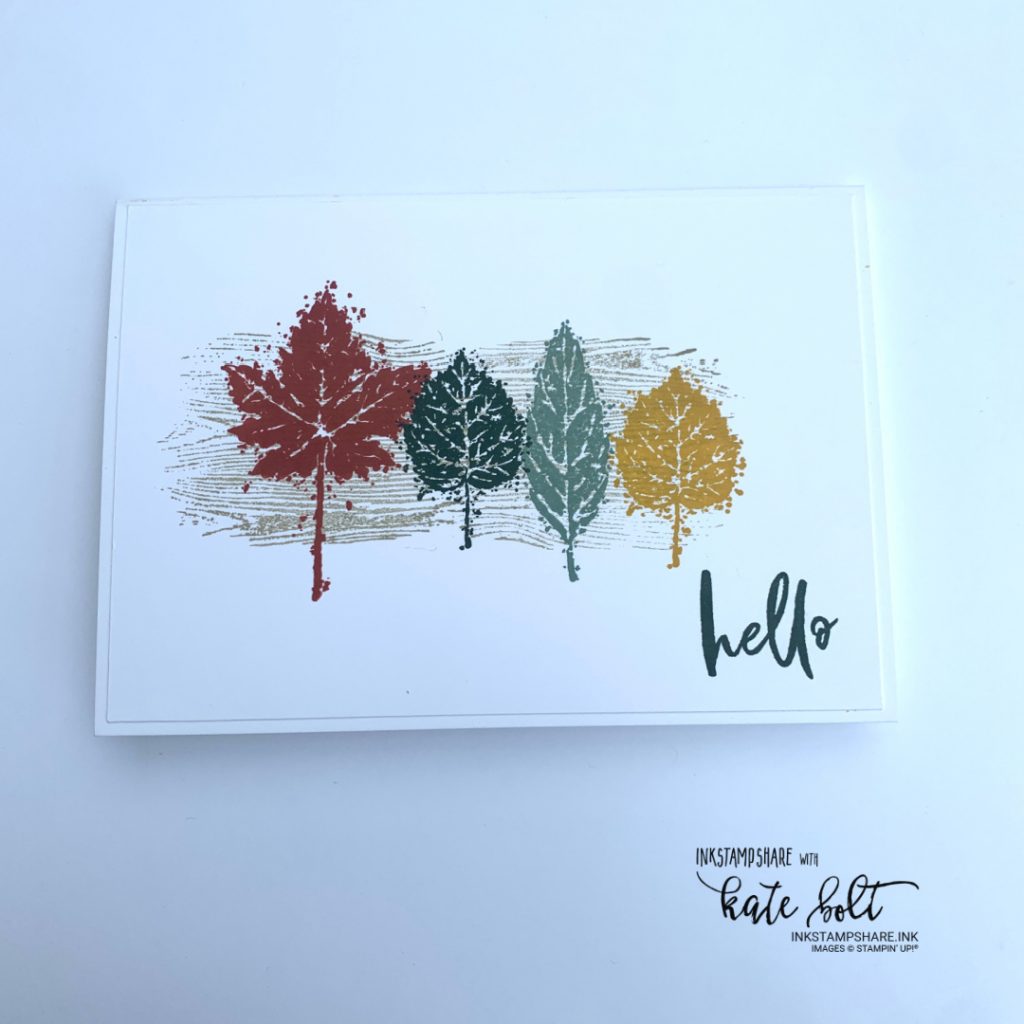 Simple stamping with some Autumnal colours. Use Cajun Craze, Evening Evergreen, Soft Succulent, and Crushed Curry as I have done here. Use Crumb Cake for the wood grain. Or use whichever colours you wish!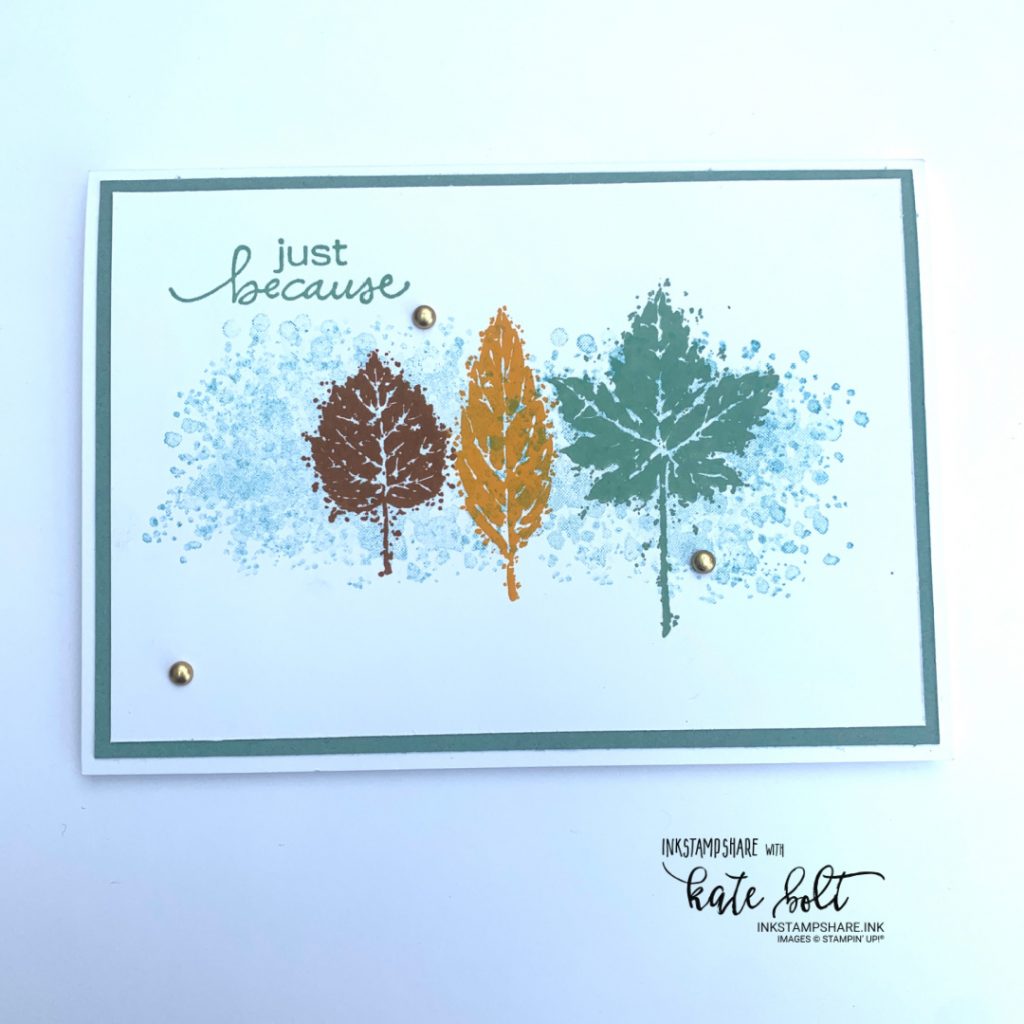 Cinnamon Cider, Mango Melody and Mint Macaron for this one. Stamp the background in Balmy Blue first. It's almost like the leaves are in raindrops don't you think? The Gorgeous Leaves stamps are all images. There are no sentiments with this one. So, pull from your stash whichever you wish to use. Add some of the Brushed Metallic Adhesive Dots – They are beautiful and complement an Autumnal card.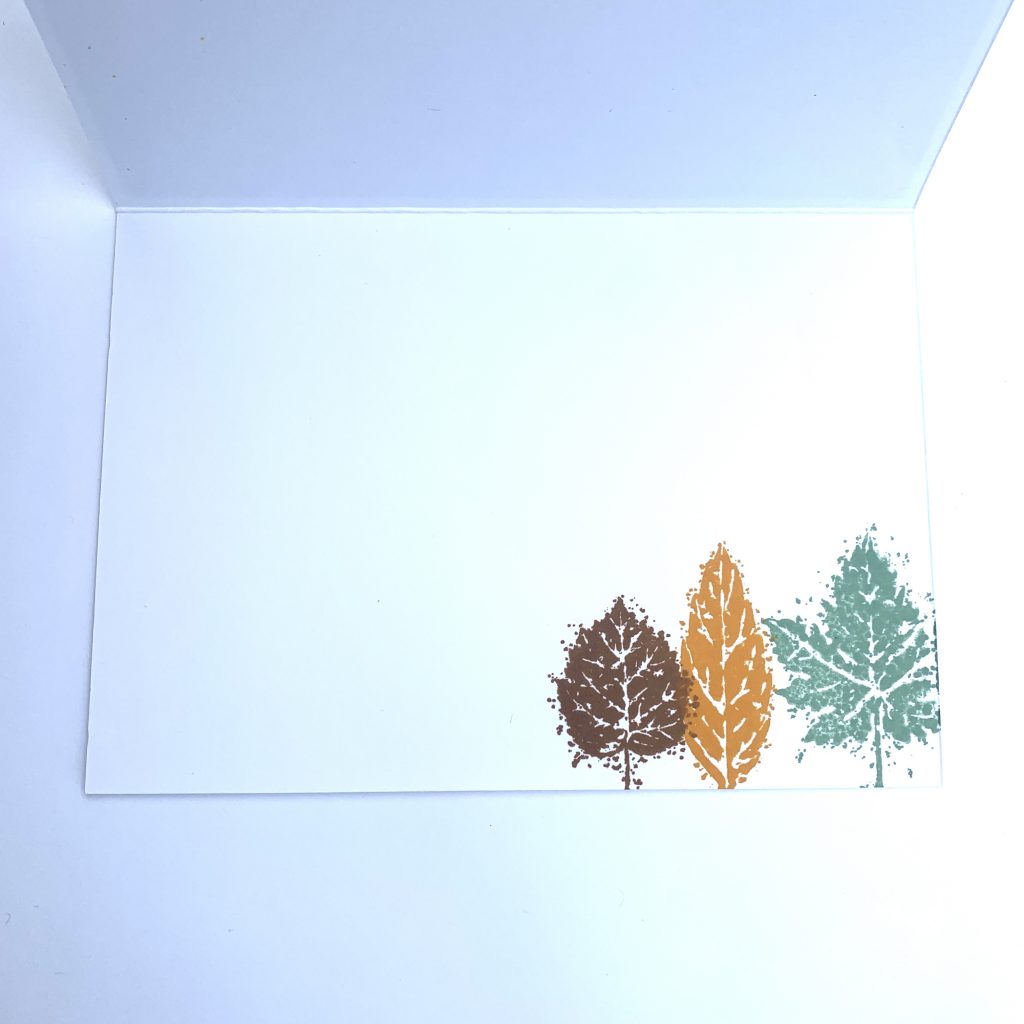 Stamp the inside to match. Stamp your envelope too. It will be really pretty to receive.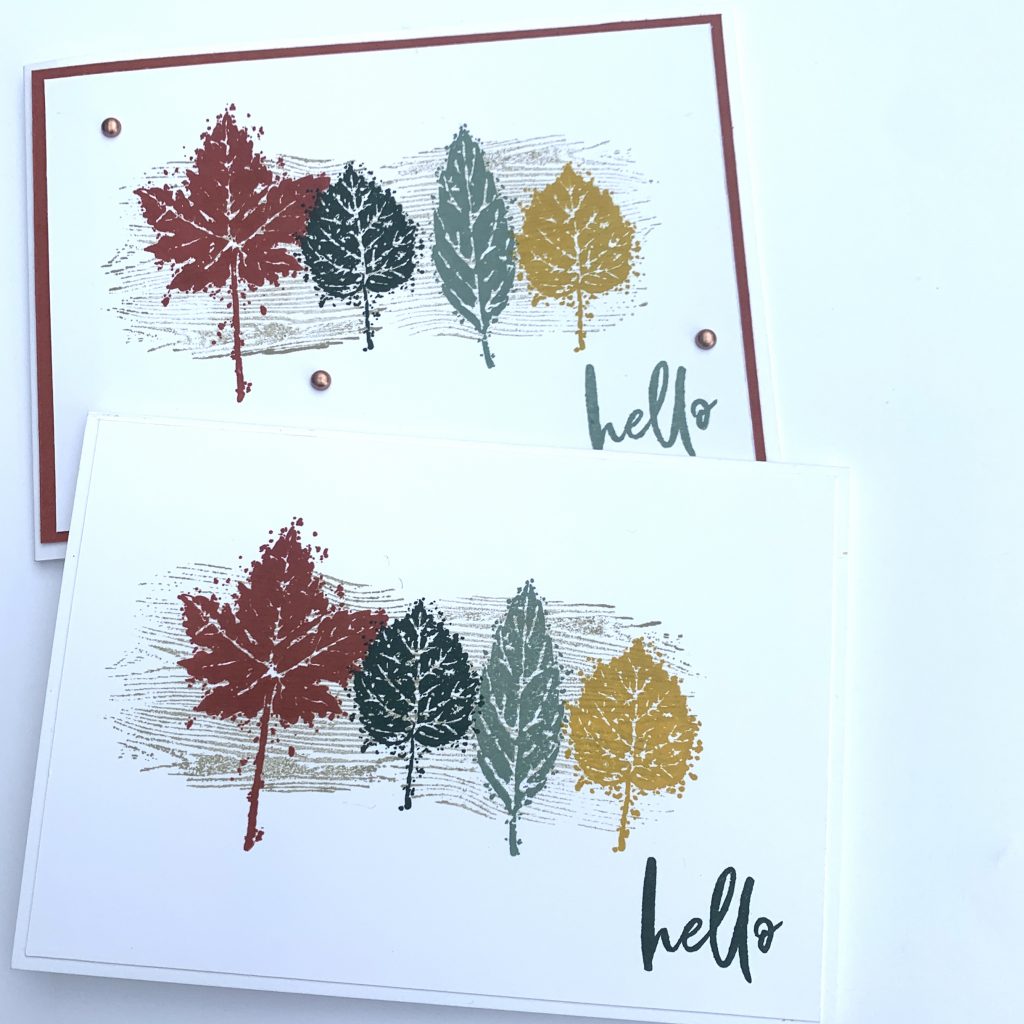 Which of these is your favourite? The one with the Cajun craze background layer and the "hello" stamped in Soft Succulent or the one with the "hello" in Evening Evergreen? It's hard to choose.
Did you know that the Gorgeous Leaves stamps and the Intricate Leaves Dies are one of the FREE bundles in the Saleabration joining offer? Such an AMAZING deal. It ends at the end of the month. That's this THURSDAY so don't miss out. I would love to have you in my lovely stampers team. Whether you join for the discount, to fund your hobby, or to run a business, it's open to everyone. Get in touch for more info, I'd love to hear from you. Or click the Join tab at the top of the page.
Thanks for popping by, do come back soon for more crafty inspiration!