Hello and welcome, today I am bringing you a Sparkle Of The Season Home Decor piece. The theme for this month's Stamp Around the U K Video Hop is Winter Home Decor. The Stamp Around The UK is a monthly YouTube video hop. A collective of Stampin Up demo's from around the UK have grouped together to bring you a whole host of stamping, creative goodness once a month around a theme. This month we have Winter Home Decor. A little out of my comfort zone but I loved having a go at this!

All the links to the other videos are listed in the description box in the video. I hope you like it! Do give me a thumbs up if you do and subscribe if you haven't already. It really helps in getting videos suggested to those who might be interested. Thank you. Grab a cuppa, hop around the videos and show them some love too.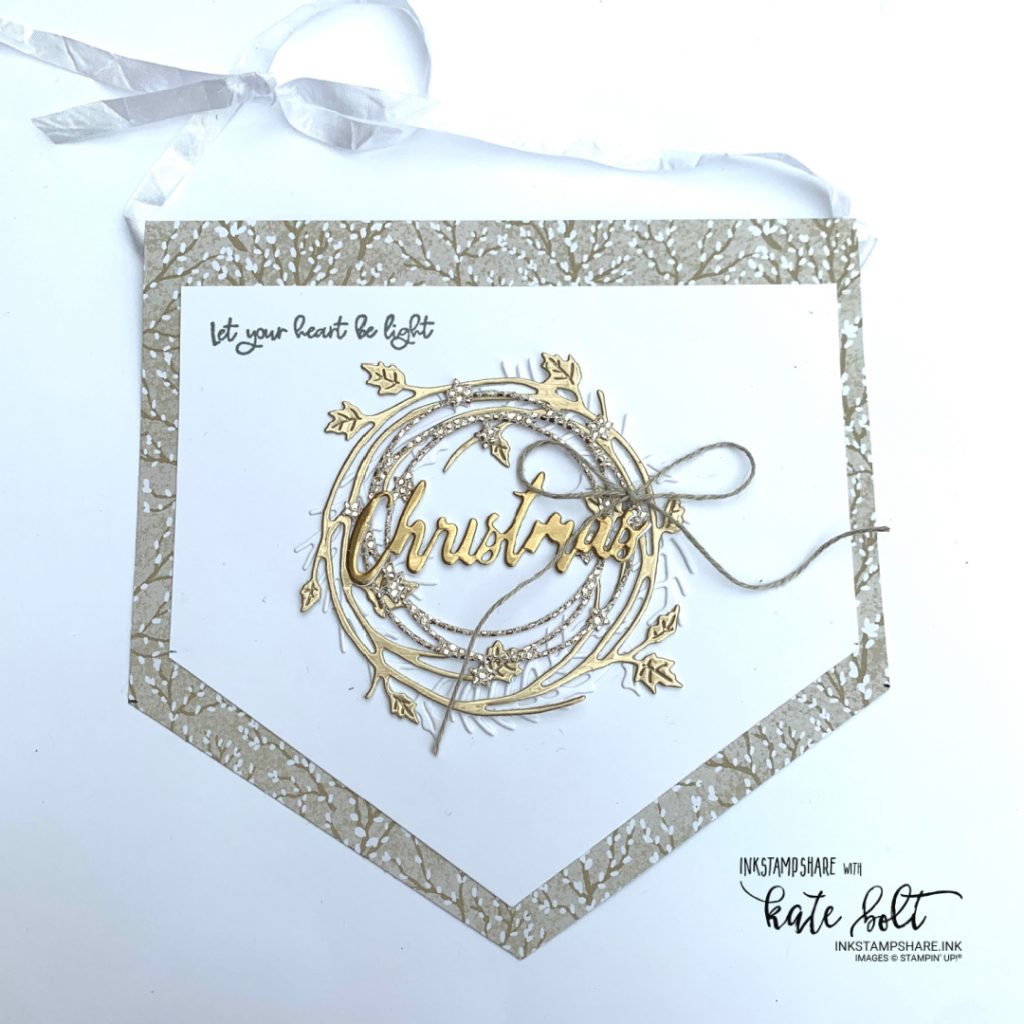 Sparkle Of The Season Home Decor
The dies do all the work in this project. Aren't they beautiful?! Add in the background paper in a neutral. This one is from the Harvest Meadow papers. A white background and the sentiment stamped in Smoky Slate. The linen thread ties in the neutral tones and allows the little wreath and the word from the Word Wishes Dies to sparkle.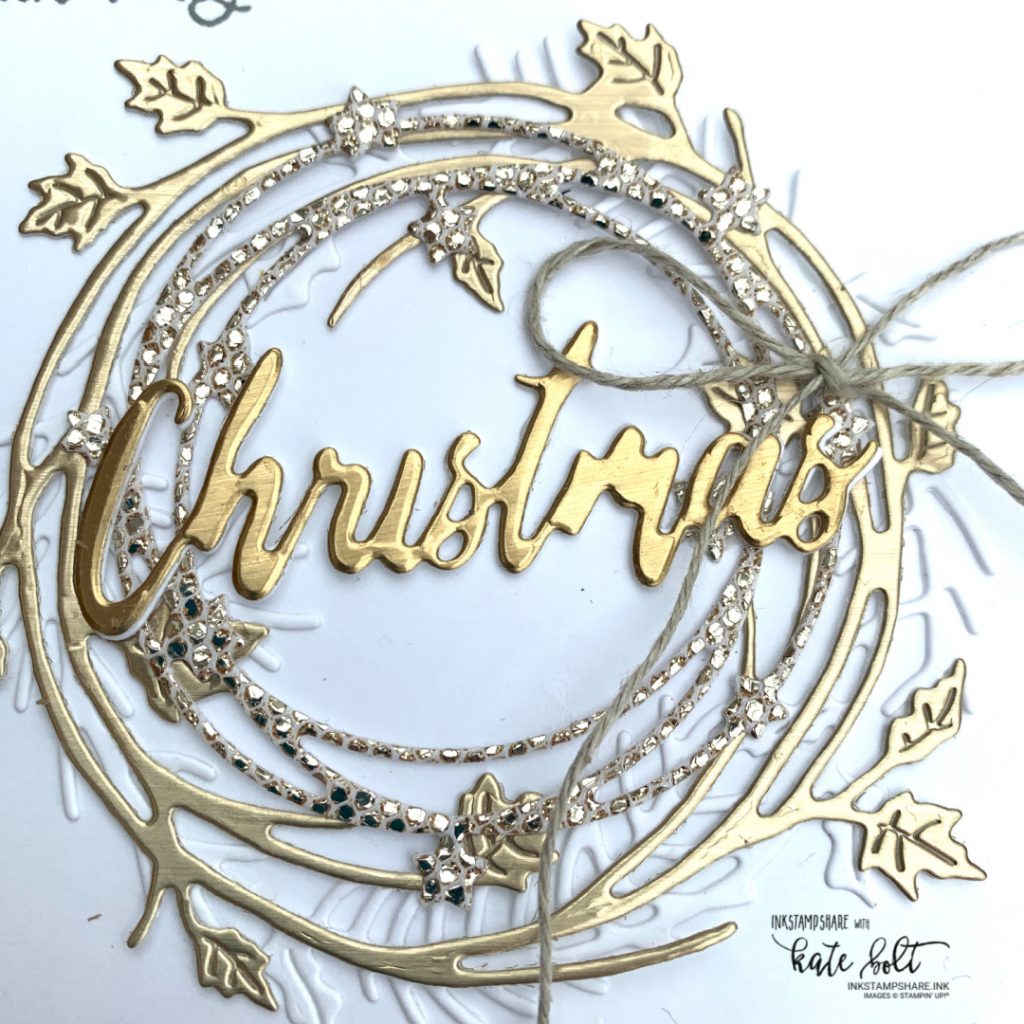 Cut the sparkly wreath with the stars in the centre in some metallic or glimmer paper. This is the Be Dazzling paper from Saleabration. Perfect if you managed to snag some during Saleabration.
I have also just discovered last night #blogtober A monthly challenge to blog every single day in October. What a challenge! Let's see if I can. This video went up on my channel yesterday, so the blog is a few hours late but it counts right?! I hope to share lots with you from my little corner of the crafty world this month.
I really hope you enjoyed the project, the video with instructions and have had fun seeing what everyone else in the hop has made for the Home Decor theme. See you soon. Kate xx