I love the Honey Bee stamps and dies. Can you tell? These cute little 4×4 cards say Hello – Thinking Of You! The Golden Honey Bee foiled Papers make it so easy to create them.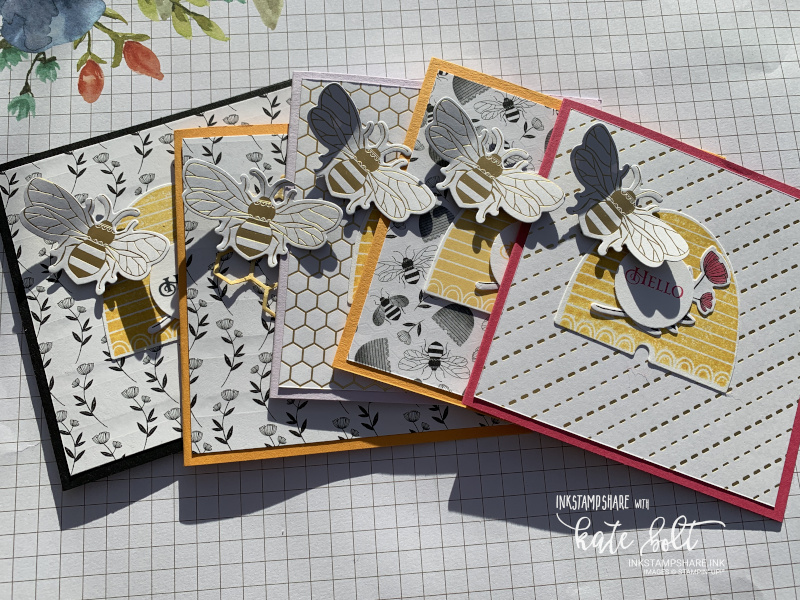 The papers have gold foiling. Can you see how the gold foiled bees catch the light? thinking of you card. These are cut out of the paper with the bee die! So simple. The papers are just gorgeous!
Hello – Thinking Of You!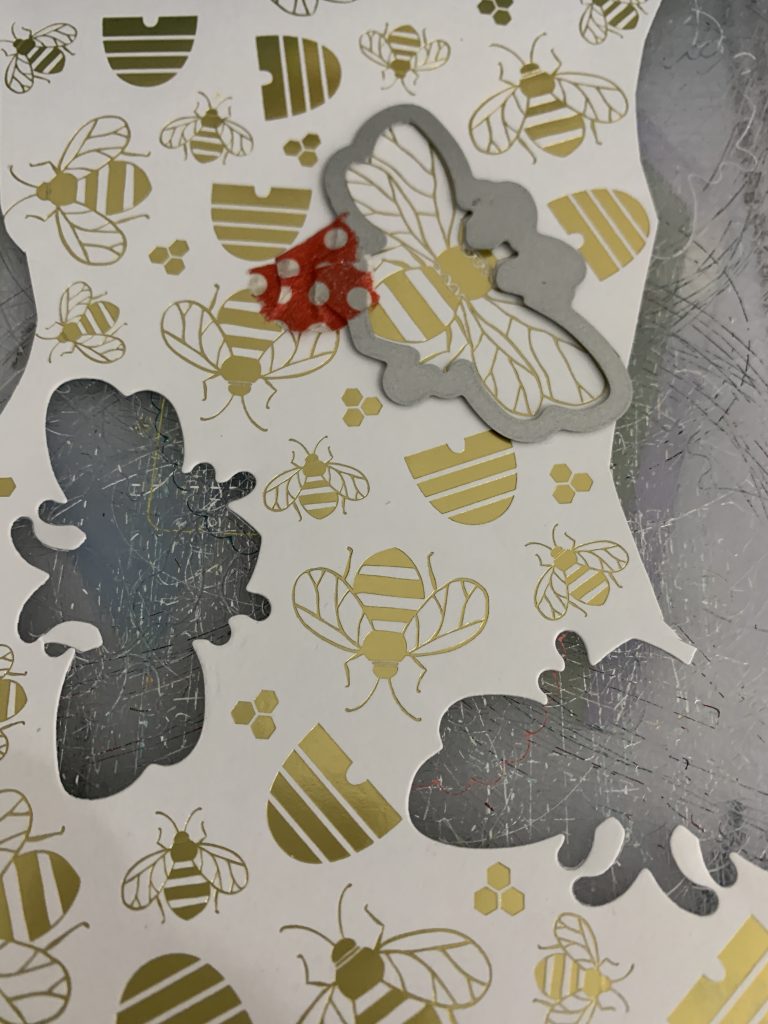 Cut out the flowers from the papers too and colour with a matching Stampin Write Marker or cut out the gold foiled flowers from the papers with the dies instead.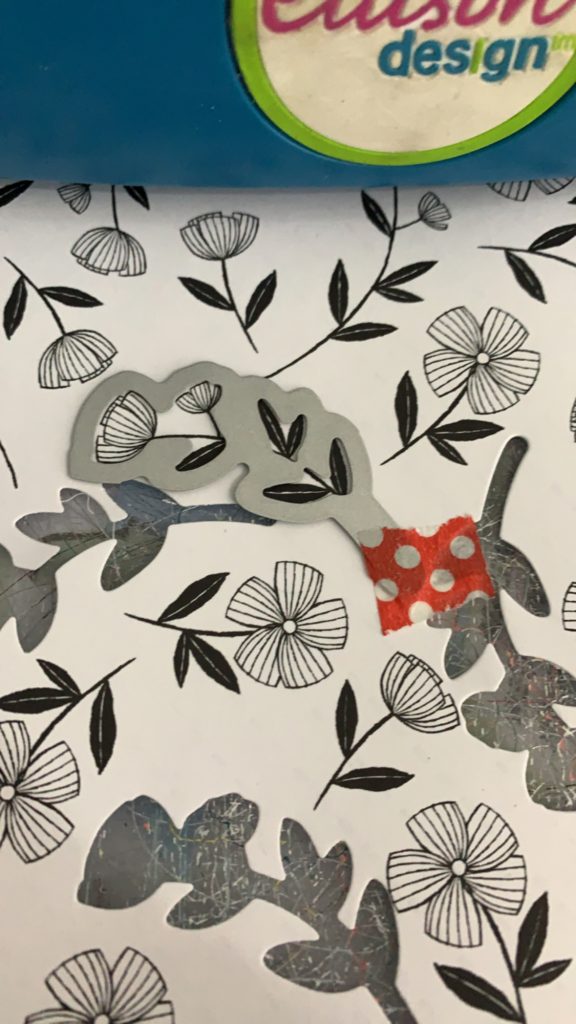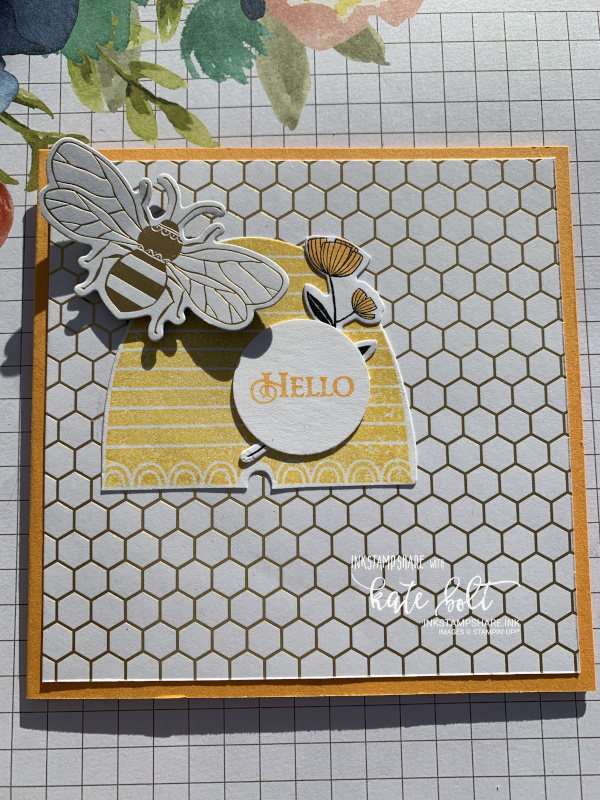 These ones are to go in with another batch of the new mini spring/summer catalogue I am sending out. I like to pop a blank card in with my posted catalogues. It's nice to receive and also great to have a card handy to send out. I love a snail mail card or note, don't you? The internet is great but the feeling of receiving a card in the post wins every time!
I hope you love these little cards and will give them a try. Use 12 x 12 card stock to make them for more economical use of card. Cut at 8″ then score at 4′ and 8″ and score in half at 4″. This gives you three card bases. With the remaining piece, cut at 8″ and score at 4″ for one more. Add in the matching ink pads to your card colours.
I love the Honey Bee bundle and have made lots of other projects with it. You can see those here, here and here ...and here!…and here.