Did you know that you can colour ribbon to match any colour you choose? The Painted Poppies is one of my favourites in the Spring Mini catalogue and its really quick and easy to team it up with the Scalloped Tag Topper Punch and make some gorgeous tags.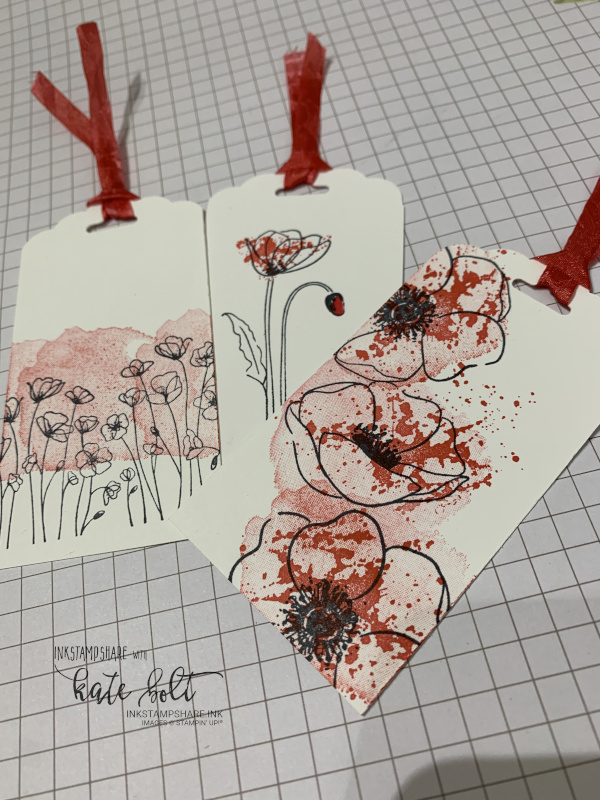 This is one of my favourite punches too by the way. One of the first ones I bought from Stampin' Up! and I still use it all the time. To make these, cut strips of Whisper White card to 2′ x 4″ and punch the tops using the Scalloped Tag Topper Punch. Stamp the poppies using the images from the Painted Poppies stamp set in Memento Black and Poppy Parade.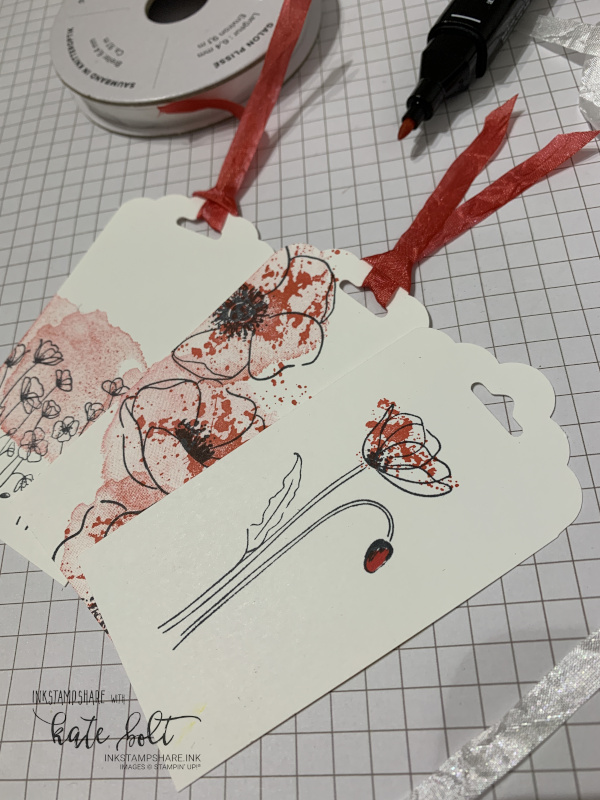 So, with the lack of Poppy Parade ribbon in my stash how did I get it to match exactly? I have a great tip for you!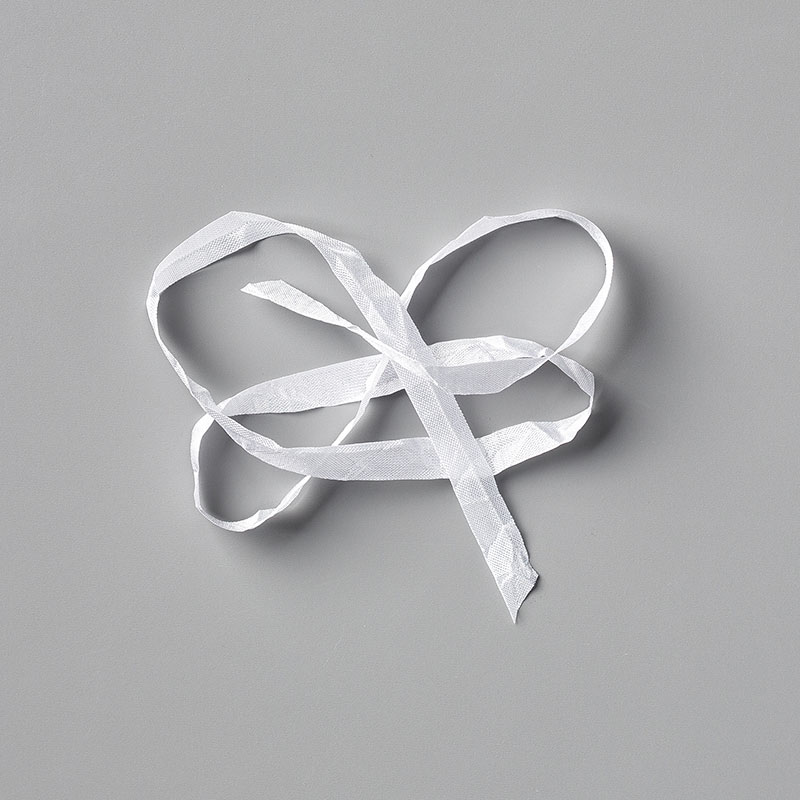 This is the gorgeous Whisper White Crinkle Seam Binding Ribbon. It's soft and drapey (is that a word?). Colour it simply using Stampin Blends Markers and Voila! You have ribbon to match any colour you choose!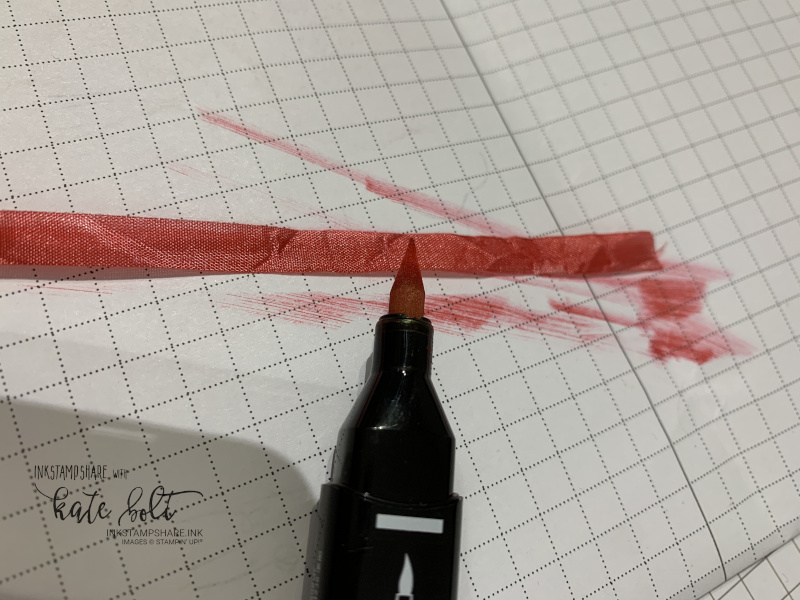 Use the brush tip end, It absorbs the colour and dries quickly. It's a great tip. I hope you love it! The ribbon is perfect to keep in your stash, use as it is or use it to create ribbon any colour you choose. The Stampin' Blends come in lots of Stampin' Up colours and are available singly or in a combo pack of light and dark for shading.
More Inspiration using the Painted Poppies/ Tag Topper Punch
You can see some other projects I've made using the Painted Poppies stamps here, here, and here. 
Here are some other projects I've made using the Scalloped Tag Topper Punch here., here, here, here, here, here and for quite a few more just type in tag topper to the search box in the sidebar. It's definitely a firm favourite!
I am so excited about the Mini Catalogue. It's full of gorgeous new products I am loving creating with. We have Saleabration too with lots of great products including papers, dies and stamps and they are all free with a £45 spend from either the new Mini Catalogue or the Annual. Click on the catalogue images to browse. See which you like most from Saleabration or collect them all!
JOIN DURING SALEABRATION!
We also have the most amazing joining offer during Saleabration too! Don't miss out. Choose £130 of products and receive the mini trimmer, the gorgeous paper sampler and choose another stamp set all for £99! Free shipping is included. Take advantage of at least 20% off, free Saleabration items and Stampin Rewards on all your subsequent orders whist you are a demonstrator too. Get in touch if you'd like to know more. I'd love to have you on my team!